Week in Review: 50 to watch and be inspired by
By Karamjit Singh January 24, 2014
Inaugural Digerati50 is DNA's first print project
Highlights those doing interesting & impactful things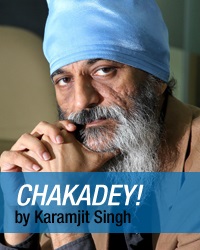 I AM clearly biased here when I say that Digerati50 is the highlight of the tech ecosystem news this week.

What is Digerati50? It is Digital News Asia's first print project that you can obtain today from the newsstands with your copy of business weekly Focus Malaysia.

Digerati50 has been in the works since end-2012. That was when I wanted to launch it to show Malaysians and the world that we have interesting entrepreneurs playing in the tech ecosystem.

But the team felt we needed to stabilise and build (Digital News Asia) DNA into a solid product first before venturing into our first print foray.

The team was right. End-2012 was not the right time. Now is. And there is a micro lesson in entrepreneurship right there: The need to listen to your team and trust them.

I think you will come across many lessons shared and experiences that inspire from our Digerati50. Do share your favourite stories and quotes with us at [email protected]. And tip us to other entrepreneurs you feel could make our January, 2016 list.

That's right, we are only producing Digerati50 once every two years. We feel you need at least two years to make an impact in whatever niche you are playing in.

Plus, 'overnight success' takes a long time. And in fact, what strikes me is the fact that a fair number of our Digerati50 have been entrepreneurs for over 10 years, and yet the fire in the belly still burns fiercely.

We all know by now that Ganesh Kumar Bangah is taking MOL for a listing on the Nasdaq, no less. Ganesh started MOL in 2000! That's a 15-year journey.

Meanwhile, Ivan Teh of Fusionex has had a blistering start to 2014. He has seen a 50% jump in his share price from ₤3.965 on Dec 31 2013 to ₤6.150 on Jan 21 2014. Ivan started his journey in 2005.

But we did not let financial performance influence which entrepreneurs we wanted to highlight. It was more about what they were trying to do, how bold and crazy it was, and if we thought the success of that would have an impact on our Digital Economy.

Since we currently focus mainly on Malaysian tech entrepreneurs and policy, this gives us a good view of what is happening in the ecosystem and who is working on interesting stuff.


Hence the mix of entrepreneurs, from the startup community to the mainstream tech space. We even have a few who are merely using technology as a platform to deliver their value proposition to a wider audience but in doing so, they are helping to shape our Digital Economy.

Whatever they are doing, we think they are all inspiring and we hope you find them inspiring too.

To be clear, this is not a glamour list. There will be no awards given out or fancy hotel dinner celebration. In fact, being on the list puts pressure on the 50 people we have identified as being those who will help shape Malaysia's Digital Economy over the next two years.

Of course, some are already influencers now but we are betting that they will be even more so in two years' time.

But we will not claim that this is the definitive list of Malaysians, and a few non-Malaysians, doing impactful stuff. I am sure we have missed out a few good men and women. So please start your own list on Facebook or any online platform you wish, and let us know why you would have included them in our Digerati50.

And please share and talk about the people in the list, especially to those not from the tech ecosystem. They need to know who our Digital Economy influencers are.

And finally, companies or organisations that want to order customised reprints can reach me at [email protected].

Finally, our most popular story of the week was Two Malaysian startups with the big boys in Harvard programme.

Editor's Picks:

Disrupt: IoT to be a goldmine for app developers

Two Malaysian startups with the big boys in Harvard programme

Digerati50: DNA's first print publication

DTTB: Telcos wary of Puncak Semangat's 700MHz play

Singularity U's Global Impact competition comes to Malaysia

Unsung heroes in our midst (Part II)


Previous Instalments:

Week in Review: Defending the rights of all Malaysian netizens

Week in Review: How do we measure the Minister in 2014?
Week in Review: Stand up and be seen
Week in Review: The glass is more than half full
Week in Review: IP matters, to the tune of RM200m

For more technology news and the latest updates, follow us on Twitter, LinkedIn or Like us on Facebook.
Keyword(s) :
Author Name :