Third panellist joins Disrupt#22
By Karamjit Singh September 23, 2014
Hakim Karim of GridMarkets to share experience
Raising Series A after two angel rounds in 2014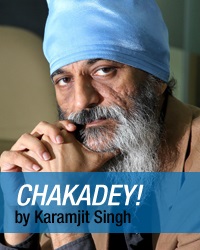 WITH Disrupt#22 almost upon us, I am excited to announce that Hakim Karim, cofounder of GridMarkets, will be joining our panel tomorrow (Sept 24).

A Digital News Asia Digerati50, Hakim and his company GridMarkets came to prominence when it was judged to be the most promising startup at Echelon Satellite Malaysia in 2013, and represented Malaysia at Echelon 2013 in Singapore.

This has so far been a busy year for Hakim and GridMarkets as the disruptive startup starts to scale, with customers signing up from around the world for cloud-based server service, and it is in the midst of raising its Series A round. It has raised two quick rounds of angel funding this year already.

Just like iGene Sdn Bhd and ViSenze Ltd, GridMarkets is also targeting a billion-dollar space with the market for server capacity doubling every three years. It stood at US$100 billion (RM315 billion) in 2013.

GridMarkets was also the first Malaysian company to be picked as a high potential and game-changer startup by Endeavor, a global non-profit focused on entrepreneurship in emerging economies.

DNA-TeAM Disrupt is organised by DNA and the Technopreneurs Association of Malaysia (TeAM) as a monthly panel discussion and gathering of entrepreneurs and investors.


For this month's panel discussion, with its theme 'Meet the Disruptors,' Hakim (pic) will be joining Matt Chandran, InfoValley Group founder and chief executive officer; and Oliver Tan, cofounder and chief executive officer of ViSenze Ltd who will be dialling in from Singapore.

So sign up for the DNA-TEAM Disrupt that will be hosted and sponsored by Telekom Malaysia R&D at the TM Convention Centre, Menara TM in Kuala Lumpur tomorrow (Sept 24) at 5.30pm. As an added bonus, TM is sponsoring dinner for participants.

DNA has opened up additional tickets, so grab yours by clicking below:

Related Stories:

Disrupt #22: Meet the Disruptors

Digerati50: Crazy idea, huge opportunity

Digerati50: The best still to come from Matt Chandran

ViSenze's mission is to make sense of the visual web


For more technology news and the latest updates, follow us on Twitter, LinkedIn or Like us on Facebook.
Keyword(s) :
Author Name :