The Internet of Things? It's happening
By Faris Yahaya July 29, 2015
Mass adoption will likely trigger new business models in future
Concerns over becoming slaves to technology, but we control the switch
GOOGLE Inc is helping Carnegie Mellon University become a testing ground for Internet of Things (IoT) solutions through a US$500,000 grant. The idea is to embed the IoT into as many everyday items as possible, from coffee pots to bus stops.
The UK Government is running a contest to solve some of the nation's urban challenges by utilising IoT technology. It calls upon contestants to look at transport, healthcare and energy sector issues, and to come up with IoT solutions for them.

Meanwhile at home, AT&T and the Malaysian Communications and Multimedia Commission (MCMC) are hosting the third annual Malaysia Developers' Day in late August, where developers from across Asia are expected to take part in a contest that requires them to harness the IoT to build new apps around the themes Connected Life, Connected Car, or Connected Home.
All these exciting programmes are happening the world over because the IoT is hot. How hot, you might ask.

Well, market research company IDC says the IoT is expected to grow from US$656 billion in 2014 to US$1.7 trillion in 2020. McKinsey & Co predicts that the economic impact of the IoT could be between US$3.9 trillion and US$11.1 trillion per year by 2025.

Malaysia has just rolled out its National IoT Strategic Roadmap, which anticipates that the IoT will contribute RM9.5 billion to the country's gross national income (GNI) by 2020, and RM42.5 billion by 2025. [RM1 = US$0.26]

IoT implementation is also expected to generate a total of 14,270 high-skilled employment opportunities by 2020. Cyberjaya, Malaysia's leading smart city, has been chosen as the location to kick off the National IoT Strategic Roadmap.
Why all the hype? Because the IoT has the potential to radically improve our working and personal lives.

Proponents say it will create value through productivity improvements, time savings and better asset utilisation. But beyond the workplace, it will also help enhance our lifestyle by increasing energy savings, improving our health, and strengthening security, amongst other things.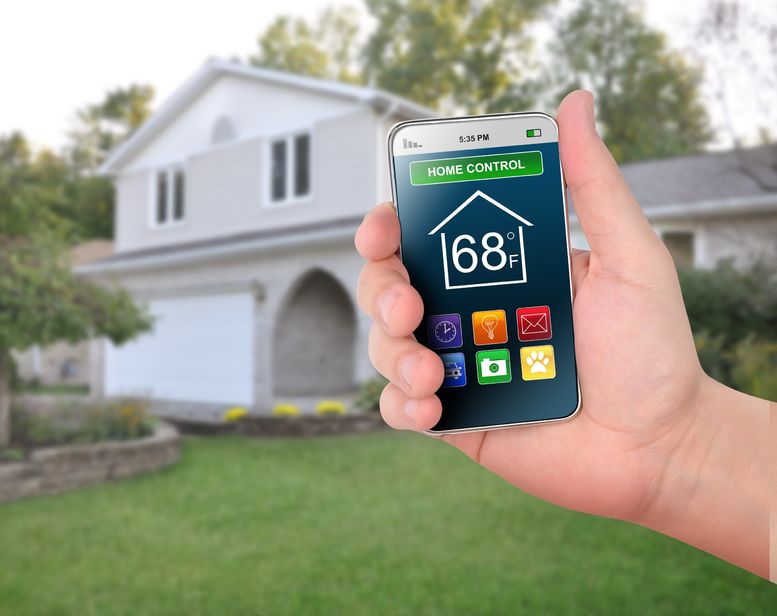 In time, almost everything will be somehow connected to the Internet. We're talking about household devices, cars, street lights, public utilities and so on. And the interesting thing is that all these devices will be constantly evolving and improving.

Because these devices are all connected and 'talking' to each other, they give manufacturers and administrators insights about usage patterns and consumer behaviour through big data analysis. This, in turn, allows manufacturers to create newer products and upgrades that are constantly improving.
Do you notice how laptops and mobile phones see constant improvements and new features? Well, imagine that happening with ordinary household products.
You might think that's a very expensive proposition. But think about how your computer and phone is updated and improved. Most of the time, it does not require buying a new device but simply downloading patches.
Don't believe that's possible for devices other than laptops and smartphones? Ever heard of Tesla electric cars? They get upgraded every few weeks via software updates that improve existing features or add new ones.
The prevalence of the IoT could even lead to brand new business models. For example, we generally buy our household items. But why must that be so? Who is to say that in the future, such items could not be leased and perhaps charged based on usage patterns?
Of course, for something as radical as that to happen, it would require companies to think out of the box and build business models that leverage on software and big data analysis, rather than on physical sales.
Not all companies will be able to adapt to such a radical business model. But if you think about it, it's actually not that unusual. Time was when you had to buy music and movies through discs. Then technology allowed us to download songs and videos. Now, we just stream them!
Together with the many benefits would come some potential drawbacks, however.

One concern might be that the interconnectedness of devices might intrude too much into our lives, thus making us slaves to technology. We might be happy for our alarm clock to tell our coffeemaker what time to make our morning coffee, but do we really want our refrigerator to tell us we are stocking up too much junk food and not enough healthy meals?

Perhaps, perhaps not.
Then there is also the issue of privacy. Already, we live in a world where there are CCTVs in public places. There is also not a whole lot of privacy online. When everything is connected with sensors that track our usage patterns, one might be excused for believing that privacy would go the way of the Dodo bird.

But, it's a bit alarmist to think that way. Don't forget, even if all the devices in your home are connected, the WiFi or Bluetooth connectivity on each of these devices can be turned on or off at will.

Don't want your fridge or washing machine or water heater to collect data? Simple. Turn off their sensors or connectivity.

You are in control, not the devices or the manufacturers or Big Brother. After all, we should be the master to technology.

Faris Yahaya is the managing director of Cyberview Sdn Bhd, the 'Tech Hub Enabler' that empowers tech community through investor relation services, industry development initiatives and technology hub development and management services.

Previous Instalments:

The emergence of smart cities

Successful wearables will be unnoticeable

Big Data Analytics will find its own way


For more technology news and the latest updates, follow us on Twitter, LinkedIn or Like us on Facebook.
Keyword(s) :
Author Name :