RHB Group CIO joins Disrupt #27
By Karamjit Singh January 20, 2015
With over 30yrs of experience, Andy Tan to share his tech predictions
Used IT to help transform EPF into a customer-centric organisation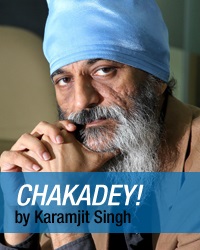 SOME people are worth waiting for, and you can certainly say that of our second panellist for the Jan 21 DNA-TeAM Disrupt discussion on 'Hot Enterprise Tech Trends of 2015.'

DNA TeAM Disrupt is a monthly gathering and panel discussion organised by Digital News Asia (DNA) and the Technopreneurs Association of Malaysia (TeAM).
[UPDATE]: We've managed to confirm our third panellist as Victor Khor, executive vice president and head of Group Transaction and Alternate Banking at the Alliance Banking Group.

A stellar 32-year career in technology has brought Andy Tan to his current responsibility as the group chief information officer (CIO) of the RHB Banking Group, a role that sees him lead the organisation's strategic IT operations across eight countries.

And with his previous nine-year stint as the CIO of the Employee's Provident Fund (EPF), Tan will bring a unique perspective to the discussion, having experienced the IT investment cycle across the private and public sectors.

He has also been the bane of many a tech vendor who know that with Tan, nothing less than their best price will win them his business.

Respected by his peers, Tan is credited as having played a key role in utilising the power of IT to transform EPF into a customer-centric, forward-thinking organisation.

Thanks mainly to his impact at EPF, he received Pikom's CIO of the Year award in 2006. Pikom is the National ICT Association of Malaysia.

Active in the enterprise tech ecosystem, Tan has been a key member of Pikom's CIO chapter which was formed in 2010, helming it as its first chair from 2010-2011, besides playing a role in its formation.

If you have not reserved your spot for tomorrow's Disrupt, you better do so now as the mini-auditorium at our venue, N2N Bhd, can only take 40 people. The panel discussion will take place from 5.30pm to 7pm, Jan 21, at N2N in Tower 2, Avenue 3, Bangsar South, No 8, Jalan Kerinchi, 59200, Kuala Lumpur.

Click below to book your seat.
Related Stories:

The '6Cs' to disrupt IT marketplace in 2015: 451 Research

Top 10 trends for business intelligence in 2015

Forrester's top tech predictions for APAC in 2015

TeAM and DNA out to 'Disrupt' the ecosystem
For more technology news and the latest updates, follow us on Twitter, LinkedIn or Like us on Facebook.
Keyword(s) :
Author Name :