MDeC's APICTA still lacks commercial 'oomph'
By Karamjit Singh November 3, 2014
Private sector hardly get any boosts in Malaysia from winning
15 years into awards, this glaring gap needs to be addressed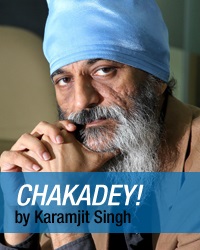 "AWARDS are nice but they don't put food on the table," said a multiple award-winning Internet company from the first dotcom boom that hit Malaysia and South-East Asia in the 1999-2003 period.

That remark has stayed with me and has always made me wary of awards, whether tech-related or not.

And so it was that as I watched a steady stream of excited winners stride to the stage at the MSC-Malaysia APICTA (Asia-Pacific ICT Alliance) Awards on Oct 30, I hoped the companies that won would not have had too high hopes that business was going to get a boost as a result.

The awards also go out to universities, research institutes, inventors, public agencies, and schools, but I am focusing on the corporate sector here.

In fact, three of the private companies I spoke to were hopeful that the awards would help them score brownie points with existing customers and enhance their profile with potential customers they are wooing.

Besides this, the boost to company morale and recruiting new talent are always cited as the advantages that come from winning any award.

I hope they would be willing to settle for three out of four.
READ ALSO: Startups shine at MSC Malaysia APICTA 2014 awards

Understandably, some winners gush about the impact of the awards. Inventor Robest Yong tells me, "Winning awards is like winning endorsements; it gives the public confidence about your product. Winning awards also gives you the opportunities for press coverage, which is even more effective than putting up advertisements."

As an inventor, Yong also points out that people will believe in him for his next product as well, as they would see him as a proven inventor.


Yong (pic, left, with MDeC chairman Abdul Halim Ali) won in the e-Inclusion and e-Community category for his Visiontouch Braille Phone project.

The reality is that despite Multimedia Development Corporation's (MDeC) efforts to promote and elevate the awards into becoming the premier ICT and innovation awards in the country, they clearly have not achieved the level MDeC had hoped for.

Some long-time MDeC executives are especially aware of this need to give a more meaningful boost to the winners, and MDeC itself is keenly aware of the lack of commercial impact the awards have had in Malaysia for the winners.

MDeC chairman Abdul Halim Ali, in highlighting the international commercial success of two recent winners, also inadvertently shines a spotlight on this glaring gap.

He cites Fusionex, a big data and analytics company that has gone on to list on the London Alternative Investment Market (AIM) in December 2013 and which has expanded to Hong Kong.

Yet Fusionex earns most of its revenue from outside Malaysia, and if you visit the uber-cool Fusionex office as I have, you will be greeted by a wall filled with awards the company has won – with its founder and chief executive officer Ivan Teh – a Digital News Asia Digerati50 – especially proud of the global awards.

What commercial impact do you think his Malaysian and even international APICTA win has had on the company? Note that at the 'international' level, APICTA is essentially an Asian- and Australian- based competition.

Abdul Halim also highlights another winner Movertech Sdn Bhd, that was also a winner at last year's international APICTA as well. He hailed the company's commercial success in Vietnam, Cambodia, Thailand and Indonesia.

I wonder how that company is doing in Malaysia, especially since its APICTA wins.

In his email response to my question about the impact of the awards, one of the judges for this year Hasnul Hadi Samsudin, whom I consider to be one of the leaders in Malaysia's creative content industry, also shares the same concern that APICTA lacks visibility.

"I feel that once the projects have been given an award, there isn't any follow-up. Maybe I am not aware of the next steps, but it's not apparent.

"APICTA used to be the only awards show for ICT, but now there are specific awards that address sectors within ICT. And for the Creative Cluster, especially animation, APICTA has become less relevant compared with Digicon," he says.

Digicon is the Digital Contents Animation & Movie awards held in Tokyo, which has become one of the leading industry awards in Asia. MDeC supports the local leg of the competition.

But thanks to the inclusion of the tertiary education category and that fact that APICTA also includes games and digital media, besides animation, Hasnul feels it is still relevant.

But for APICTA to have any commercial relevance to the companies that take part, and I am aware that very few awards actually manage to achieve this, it needs to bring in more corporate sponsors and create linkages with business associations or clubs.

I know MDeC is trying to work on the former, without much success so far. But it should consider the latter too.

Why not invite the likes of the Kuala Lumpur (KL) Business Club, or the KL and Selangor Chinese chambers of commerce, or even Vistage Malaysia, the Malaysian chapter of Vistage International, a peer-to-peer membership organisation for chief executive officers, business owners and executives of small and medium businesses?

MDeC should be looking beyond the tech industry for partners to deepen the awareness of its APICTA awards and increase their relevance to the business community. Its long-standing partner in the awards has only been the National ICT Association of Malaysia (Pikom).

It will not be easy, but MDeC has already put in 15 years of hard work into building up MSC Malaysia APICTA; it cannot let it become just another award ceremony with no real impact to winners.

Related Stories:

APICTA Awards: Where's the love, Malaysia?

Unsung heroes in our midst (Part I)

Soft Space voted best Malaysian startup at APICTA awards

APICTA 2012: ADAcode takes coveted 'best of the best' award


For more technology news and the latest updates, follow @dnewsasia on Twitter or Like us on Facebook.


Keyword(s) :
Author Name :