Live streaming piracy – the darker side of social media
By Mark Mulready November 11, 2017
It's critical to identify and stop the pirate streams in real-time
It is essential to keep up with the latest pirate activities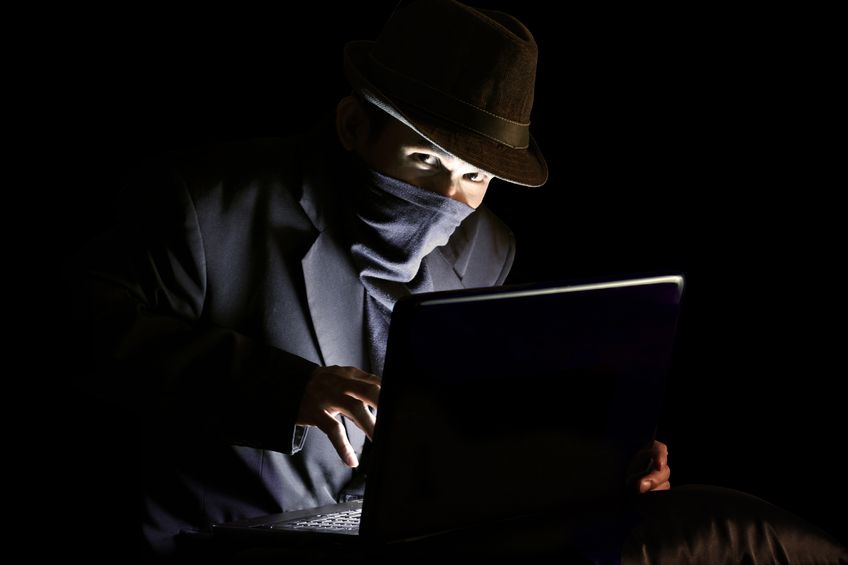 OVER the past 15 years we have seen the mass global uptake of social media tools and services that allow people to stay connected and share experiences. Many in Silicon Valley have talked about these tools making the world a better place, but for content owners, broadcasters and operators, social media is a double-edged sword.
It has become a critical element of the marketing mix as it's essential for building a relationship with consumers.
However, this relationship building potential is also being harnessed by pirates as they use it as the regular vehicle to advertise their services and illegally redistribute content.
Two years ago, we saw a real step change in social media's quest for user growth with the launch of live streaming capabilities.
Facebook added live video and Twitter acquired the live streaming app - Periscope. In addition to benefiting from video ad revenue, with live streaming capabilities, the social media platforms are now in a position to strike broadcast deals with third-parties.
For example, in May 2016, Facebook announced it will broadcast 20 Major League Baseball games live on its platform this season and in August 2017 the Professional Golfers' Association (PGA) announced deals with Twitter, and Facebook-focused publisher GiveMeSport, to broadcast US PGA Championship online, sharing coverage with the BBC.
This may be just the beginning of the social media giants joining the OTT TV battleground. With their deep pockets and their large user bases, social media platforms could certainly be a force to reckon with here.
Live streams mean pirate streams
However, while consumers continue to flock to social media in their droves to stay connected, and now view video content, it has also opened up an opportunity for pirates, who are constantly adapting and going where the audiences go.
A good example of how pirates use social media is live sports. Live sports broadcasts attract a lot of viewers and big advertising dollars, making them a primary target for pirate services.
Over the past year in particular, we have seen a swell in pirate social media streams. Some of the alarming findings of our monitoring are outlined below:
Over several weeks, Irdeto monitored a sample of 27 national soccer matches. The 635 pirate streams found were made up of a combination of live pirate streams and links to other pirate hosting sites. The three most popular social media platforms were reddit, Twitter and Facebook
Irdeto identified 239 streams that illegally redistributed the Mayweather vs. McGregor boxing match in August 2017. These 239 streams are estimated to have reached approximately 2,930,598 viewers
The impact of these streams cannot be underestimated, as in a world where subscribers are moving to time-shifted viewing, live sports broadcasts play an ever-increasing role in the pay TV business.
Live sports rights are becoming more valued to all players in the distribution chain, from rights holders to broadcasters and platform owners. It's a key differentiator for pay TV operators and broadcasters who pay large licensing fees to acquire the unique rights to broadcast such events in their regions.
However, operators and broadcasters could experience subscriber churn and reduced advertising revenues due to the lower number of legitimate viewers.
This means that seeing this live sports content available in pirate packages can hit the bottom line with a knock-on effect for the entire value chain.
Revenue growth vs. compliance
While the majority of social media sites offer tools to identify copyrighted material and comply with requests as best they can, the bottom line is that priorities differ.
For social media players, their main goals are increasing the number of users, views and driving traffic.
All of which increases the potential advertising revenue (which is what their success is ultimately based upon).
While it may be pirated content, illegal streamed live sports content drives thousands of users to social media sites. Monitoring and managing infringing content on their platforms is a cost centre; it doesn't generate revenue.
So, with this in mind, you have to wonder if compliance is really the priority. That's said however, we are seeing social media players improve their response times to pirate content and this is hopefully something that continues in future.
Either way, the challenge facing sports rights holders, broadcasters and operators is twofold.
Firstly, when it comes to tackling online piracy in the sports world, speed is the name of the game. It's critical to identify and stop the pirate streams in real-time, as the value of live sports content is at its highest during the broadcast and its value diminishes with every passing minute.
Secondly, it is essential to keep up with the latest pirate activities. Pirates are continually adapting their approach to target likely consumers. This is seen through their increasing use of apps/plugins and software such as Kodi, leveraging social media for promotion, as well as online brand exploitation.
Addressing these challenges effectively requires state-of-the-art anti-piracy technology, combined with proactive enforcement and investigative services aimed at identifying and prosecuting the parties and intermediaries involved in as well as supporting large commercial streaming piracy networks.
As an industry, we have to hope that as the social media players enter the TV world they become content or rights owners so that they then throw their weight behind this global battle against piracy
Mark Mulready is the vice president of Cybersecurity Services at Irdeto.
Related Stories:

IPTV piracy becomes big business

Cybercriminals exploiting Netflix global rollout: Symantec expert

Piracy is biggest Netflix competitor in Singapore: Lawyer
For more technology news and the latest updates, follow us on Facebook,Twitter or LinkedIn.
Keyword(s) :
Author Name :