It's a wrap for Telco Deep Dive 2015
By Karamjit Singh June 16, 2015
10 articles written, 10 more could have been in dynamic industry
Total mobile base dropped by more than 500k subscribers in Q1 2015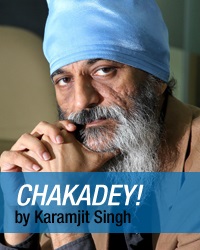 AFTER 10 articles covering a broad range of topics within the RM5.49 billion (US$1.44 billion) Malaysian telco sector, we now bring our second Telco Deep Dive to a close. By the way, that is just the combined Q1 2015 revenue of the three listed mobile operators of Celcom Axiata, Digi and Maxis.

It does not take into account the revenue from the mobile virtual network operators (MVNOs) such as Tune Talk or Merchantrade or the fourth ranked player, U Mobile Sdn Bhd. You can however get some insight into how Merchantrade, the first MVNO in Malaysia, and U Mobile, the company that started life in 1999 as a cable TV operator, are doing through the articles we wrote for this Deep Dive.

That RM5.49 billion number comes from Goh Thean Eu's analysis piece on the Q1 results of Celcom Axiata, Digi and Maxis. Among the many interesting data points from that piece were the fact that the total mobile subscriber base in the country during Q1 2015 fell by more than 500,000, one of the largest ever quarterly falls.

It declined to 44.42 million, versus 44.93 million in the fourth quarter of last year. What's interesting is that most of the drop can be attributed to one player. Do read that piece. You will enjoy it.

You may also like reading about the conversation I had with the founder and managing director of Merchantrade, Ramasamy Veeran who is busy defending his company's market share from Digi and Maxis. It was an interesting chat because he insisted that a lot of the juicy stuff be totally off-record.

A media-shy entrepreneur, he is now trying to appear a bit more in the media as a way of highlighting Merchantrade and its growth. When I asked if it was because he was perhaps looking at a possible listing, he just laughed. Read between those lines!

Now one area of the telco ecosystem that operators absolutely do not want to read between the lines in in the upcoming spectrum refarming. We started our Deep Dive with Edwin Yapp's piece on this all critical resource and what the possible scenarios industry regulator, Malaysian Communications and Multimedia Commission (MCMC) could be looking at when dealing with the issue. We had a UK-based telco analyst weighing in on that as well.

In working on these articles, one of which was a contribution from Gerard K Lim who made the argument that telcos should now be called communication companies (Comco), the team had fun and learned a lot as well. We could have looked into a number of other topics, spawning probably 10 more articles! But we had bandwidth (the human kind) issues.

In bringing them to you, we really hope you have enjoyed reading them. I was judging at a hackhaton on Sunday and a telco executive thanked me for the series of articles that were well timed for him as he was trying to push for a specific approach by his telco. Apparently some of the points raised in the Deep Dive helped him bolster his arguments. That was gratifying to hear.

Still, I welcome your feedback. It will be greatly appreciated, as it will help us to make next year's Deep Dive even better. Yes, we are thinking of next year's edition already!
Telco Deep Dive:
Telco Deep Dive: Customer experience key to Maxis digital strategy

Telco Deep Dive: How Malaysia's industry fared in Q1 2015

Introducing DNA's Telco Deep Dive 2015

Telco Deep Dive: Spectrum refarming in limbo?

Telco Deep Dive: From telco to comco

Telco Deep Dive: Operators just scratching the surface with 4G

Telco Deep Dive: Celcom out to regain lost momentum

Telco Deep Dive: U Mobile plans to be a 'strong No 4'

Telco Deep Dive: Singapore's MyRepublic eyes Malaysian market

Telco Deep Dive: MVNO Merchantrade and its ire at incumbents

For more technology news and the latest updates, follow us on Twitter, LinkedIn or Like us on Facebook.
Keyword(s) :
Author Name :