Introducing DNA's Telco Deep Dive 2015
By Karamjit Singh June 1, 2015
Five CEO interviews, telco consultants chip in on Malaysian market
Proactive telco action on digital front to avoid 'dumb pipe' scenario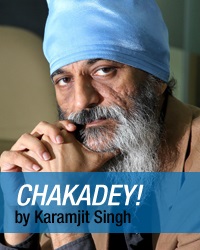 THIS is the second year Digital News Asia (DNA) is doing a Telco Deep Dive for Malaysia, after last year's inaugural issue (PDF link).

I say 'issue' because while we will start with an article a day from tomorrow on our portal, we will then deliver all the stories we run up to June 12 in a PDF format for you to download and keep as reference.

We are doing this because the ultra-competitive telco scene in Malaysia offers up a regular dose of interesting stories.

Because, in the Axiata Group, Malaysia has one of the leading telco groups in the world with its crown jewel, Celcom Axiata, based in Malaysia.

Because Telenor Group's upcoming group president and chief executive officer (CEO) Sigve Brekke told me last year that in Digi Telecommunications, in which Telenor holds a 49% stake, it has a telco that has struck the best balance in pricing data offerings which are optimally geared to meeting customer needs and maintaining operator profitability.

Because, contrary to those who claim telcos are doomed to become so-called 'dumb pipes,' the telcos in Malaysia are anything but, and readers who have been following our steady stream of articles on our Mobility channel will know this well.

The Big Three players in Malaysia – Celcom Axiata, Digi and Maxis – have been proactive in taking steps to avoid this nightmare scenario.

But one thing the Big Three have not been able to prevent is the establishment of a fourth player, U Mobile Sdn Bhd, which has battled through its own ups and downs to carve out a hard-earned spot in the market for itself with four million subscribers.

I could go on, but I will let some of the stories we will bring you over the next two weeks illustrate the dynamism of the Malaysian telco market.

Included are five CEO interviews, one of which is with Malcolm Rodrigues of fixed broadband player MyRepublic – which is based out of Singapore but is knocking on the door to get into the Malaysian market.

And to help MyRepublic get into the Malaysian market, it has roped in the former CEO of Packet One Networks Sdn Bhd, Michael Lai, as its chief development officer.

At the same time, we will also have a guest opinion piece by a consultant who contends that telcos need to transition from telcos into 'comcos' or communications companies. Let me know if you agree with his point of view.

We will also run an interesting article by top management consultant firm BCG on the relationship between SMEs' (small and medium enterprises) adoption of mobile technology and their performance.

This is part of a recent report published on how mobile technologies drive a trillion-dollar impact.

We will kick off our Deep Dive 2015 properly tomorrow, with a look at the spectrum picture for our telcos … because if you were to ask each telco chief what keeps them awake at night, this is it.

Enjoy the articles over the next two weeks and share your opinions in the comments section of each article.

Related Stories:

Deep Dive: It's sizzling in the telco world

Telco Deep Dive: Q&A with the Big 3

Slugfest: Malaysia's Big 3 mobile operators' FY 2014 performance

Telco Deep Dive: No clear winner in Malaysia's LTE race


For more technology news and the latest updates, follow us on Twitter, LinkedIn or Like us on Facebook.
Keyword(s) :
Author Name :