Chong Jinn Xiung: My Fave 5 of 2018
By Chong Jinn Xiung January 1, 2019
Young entrepreneurs use technology to clean up our world
Giving people more choices and flexibility ruled the year
IS IT December already? I can't believe a whole year has passed by so quickly. Looking back at the body of work I've done this year I definitely noticed that there has been no shortage of quality stories.
It really takes me back looking at the stories I've written. So many memories of all the interesting entrepreneurs who are out building businesses and making a difference in the community.
Some of the highlights of the year definitely included the Hong Kong Electronics Fair (Spring Edition) and attending Innovfest in Singapore. It was an interesting collage of technology, a sort of mini Consumer Electronics Show that is closer to home but dominated by mainly mainland Chinese companies. One may think that it is all copycat material but there are some genuinely interesting startups that showcased their wares at the fair.
While Innovfest was an interesting conference with plenty of buzzing energy coming from the startups from around the region, I found the [email protected] event the highlight of the trip as an innovative Malaysian startup was recognised for their bold new idea.
Honestly, it was difficult narrowing down my top five choices for 2018 but without further ado here are my picks.
Grub Cycle: On a mission to reduce food wastage
The story of Malaysian social enterprise Grub Cycle really caught my attention when I interviewed their co-founder Redza Shahid (pic, above) in early February 2018. It wasn't because I was fascinated by social enterprises.
I actually found it really interesting as I had no idea of how much wastage there is in Malaysia with perfectly edible food ending up in the garbage. It was really enlightening to listen to Redza as he explained the different terminology used by food manufacturers to communicate to sellers when they should restock.
The problem is that on a consumer level, we are often not aware of how to read these dates. As a result, we often err on the side of caution and consume things as quickly as we can or throw them away as the expiry date nears.
It is great to see how Grub Cycle has been making a difference, saving over 3,000 kg of edible food (at the time of writing) while helping customers save money. The entrepreneurial certainly spirit burns bright with this one as they are not afraid of experimenting with different models be it producing their own homemade products from surplus food or look towards a mobile truck model to sell surplus food at below-market prices in low-income areas.
New digital telco Yoodo offers fully customisable mobile service
Choice has never been a strong suit of the telecommunications industry. Often times telcos dictate the plans that it thinks consumers would want but these plans may not meet the needs of customers. So when Yoodo, a digital telco that is operated and owned by Celcom Axiata made a splash on the scene in January 2018, I was intrigued.
Speaking to Yoodo head Farid Yunus (pic, above), I was fascinated to learn that Yoodo was described as a startup running within a bigger organisation. This has allowed them to experiment as much as they want and their radical idea was to offer a fully customisable mobile service that was determined by the customer themselves.
Whether you want data, voice, or messaging, it is entirely up to you and there is no contract period. This makes for interesting combinations that a plan entirely devoted to data one month and switched to voice calls the next.
Since its launch Yoodo has not kept still as it announced that it would support additional countries in its Roam Like Home feature, plans to support e-SIM very soon and even dip its toes in eSports. It looks like 2019 will be a busy year for them indeed.
Malaysian Startup makes Klean sweep at [email protected] Asean
Apart from making for a catchy headline, this story makes my top five list purely because of the feel-good factor of witnessing a startup from one's own country be internationally recognised. On the sidelines of Innovfest Unbound 2018 in Singapore was the first [email protected] Asean where Klean was voted by the audience as the best startup award.
Given the strong stance everyone has against plastic waste these days, Klean's Reverse Vending Machine (RVM) that accepts empty plastic bottles and aluminium cans is a step in the right direction.
Klean's chief executive officer Nick Boden (pic, above) firmly believes that incentivising recycling is a good way to cement the culture and its partnership with HelloGold to offer investment-grade nano gold sounds like the way forward.
Though the challenge is to encourage the proliferation of these RVMs among local government and councils, that is not stopping Klean from dreaming even bigger. Looking to raise some US$5 million to scale up and produce the RVMs and eventually deploy them across the country is their first step to solving the global plastic problem.
Aeon Group has big plans for new cashless solutions
Just when you think big retailers like Aeon Group are in trouble thanks to the wider adoption of e-commerce, they pull a fast one from their book of tricks by introducing an e-money solution.
Though it is true that Aeon's Member Plus Visa Card and Aeon Wallet mobile app is just one more addition to the existing 40 e-money issuers in Malaysia, I found this to be interesting as it not only offers a payment method but also combines their fragmented customer membership base and consolidates it into one.
Aeon Credit Service senior general manager and head of payment systems and digital business Jayabalan Ramakrishnan explained that Aeon's solution is not limited to making payments in their stores but thanks to its Visa functionality, this opens users up to the possibility to make payments online or when you are overseas.
Considering that Aeon has a large network of malls, department stores and hypermarkets, this puts them in a good position to remain in the e-wallet game. However, time will only tell if they will be among the few e-wallets remaining once the market corrects and the consolidation occurs.
GoGet explores platform-as-a-service model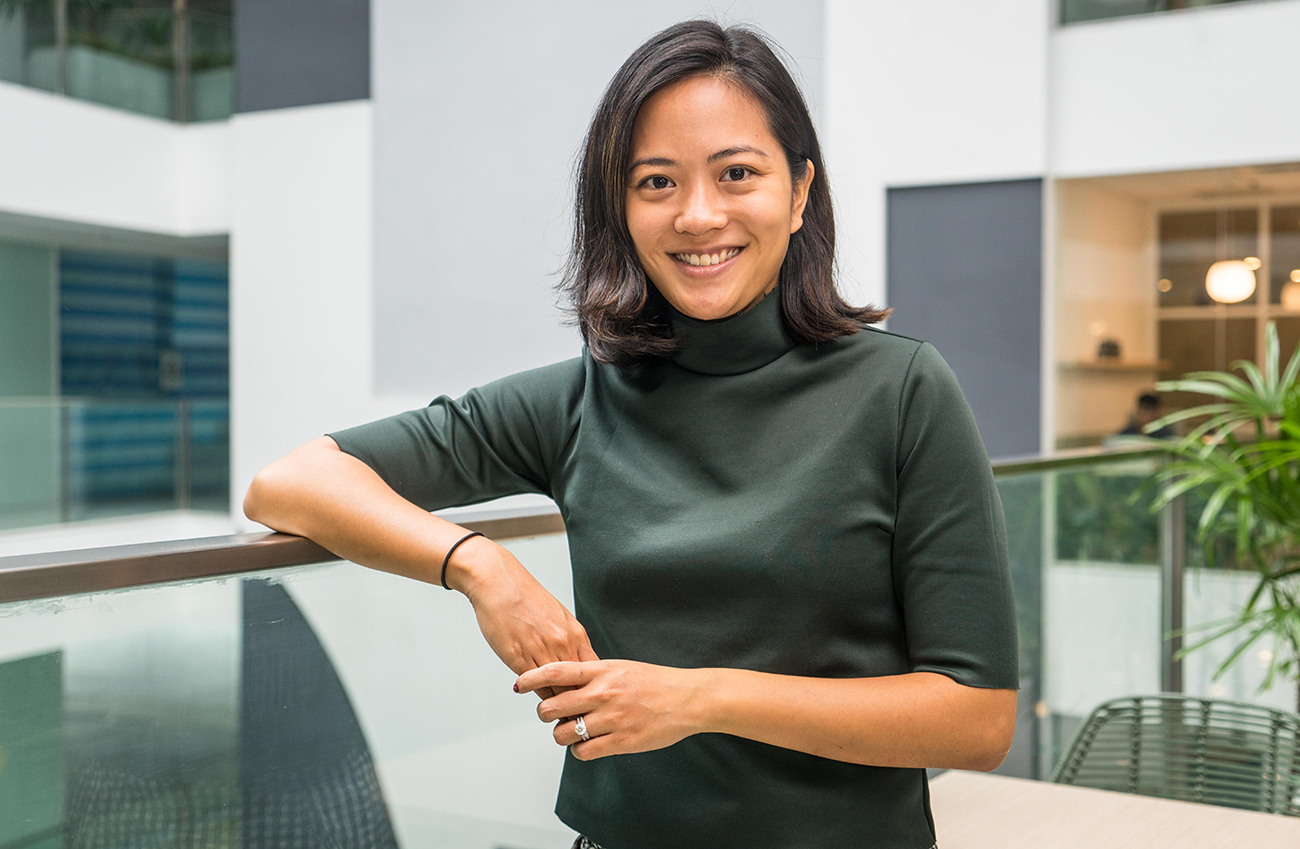 Having first interviewed GoGet's co-founder Francesca Chia (pic, above) for DNA's Digerati 50 this year, I was surprised to learn that she is taking her company into a different direction by opening up its technology to for others to use.
The concept of a platform-as-a-service model only strengthens the conclusion that GoGet's platform is good at what it does and it very much could benefit other companies that have a distributed workforce.
Though it does not have a name yet, it is exciting to see GoGet implement a system that would create better efficiencies, measurability and immediate feedback for a workforce. This is timely as Chia is a firm believer that the traditional 9am to 5pm job is changing with people opting to do more than their regular jobs and want greater flexibility.
Right now, her current goal is to roll out a pilot test of GoGet's platform to demonstrate and raise awareness to others on how well they can better manage their workforce on the solution.
Keyword(s) :
Author Name :