Gartner's cloud scorecard reveals new findings
By Edwin Yapp June 22, 2018
Top 3 continue to lead cloud market; Alibaba appears for second time
Cloud adoption more matured; customers want holistic package from providers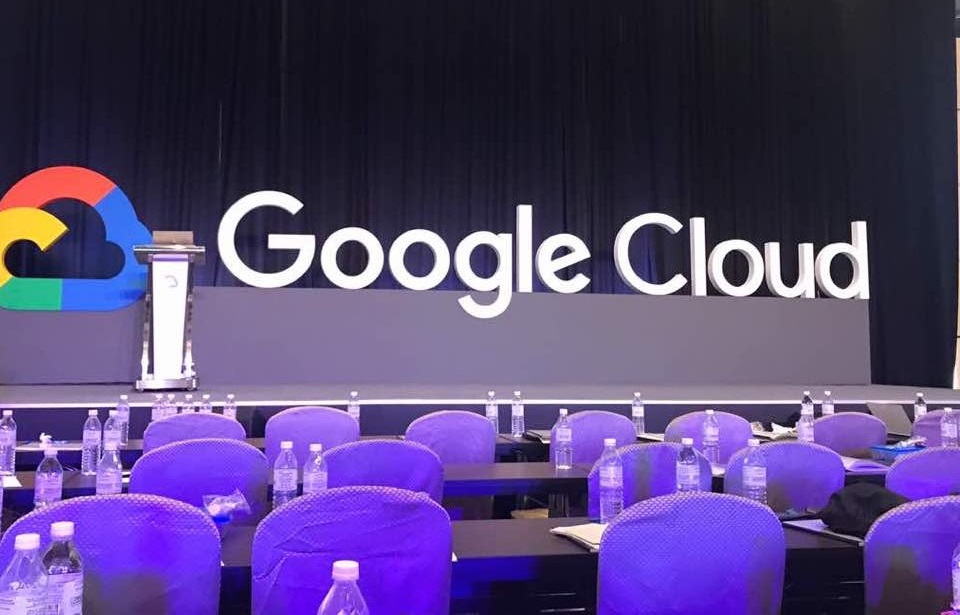 THE much-awaited cloud report scorecard from Gartner Research was recently published and this year, as many as eight out of 14 vendors 'dropped out' of its evaluation, not because they weren't worthy of being tracked but because Gartner had redefined the methodology in its annual cloud computing tracker.
According to Gartner, this year's evaluation saw the inclusion of more stringent criteria, which the researcher said had the effect of only including "global vendors that currently have hyperscale integrated IaaS (infrastructure-as-a-service) and PaaS (platform-as-a-service) offerings, or that are currently developing those offerings."
"These were [dropped] vendors on the left-hand side of the graph [Magic Quadrant], so effectively, the 2018 Completeness of Vision axis [Y=axis] has expanded, such that its entirety now encompasses what was previously just the right-hand side of the graph," Gartner explained.
Put simply, many of these smaller, niche vendors were left out of its Magic Quadrant for Cloud Infrastructure as a Service Worldwide (registration required) simply because of Gartner's belief that customer evaluations are primarily focused on vendors for strategic adoption across a broad range of use cases instead of more focused, scenario-specific providers.
Compared with last year's results, the two leaders – Amazon Web Services Inc and Microsoft Corp – retained their positions as first and second respectively. Google finally made the cut into what Gartner calls a 'leader' quadrant for the first time this year compared with 2017, coming up from being merely a 'visionary.' Bringing up the rear this year were Alibaba Cloud, and old school players, Oracle Corp and IBM Corp.
As a point of comparison, I checked out another cloud market share metrics tracked by Synergy Research. According to this firm, AWS' worldwide market share has held steady at around 33% for 12 quarters even as the market has almost tripled in size.
Chief research officer at Synergy John Dinsdale noted that as the cloud boom continues, Microsoft, Google and Alibaba have all substantially grown their market shares, but this has not been at the expense of AWS.
"It is the small-to-medium sized cloud operators who collectively have seen their market shares diminish," Dinsdale said in a research note.
The usual suspects
The strength of AWS lies in is breadth of services, a war-chest in resources to fund R&D, and deep engineering skill sets. Gartner said many enterprise customers could spend between US$5 million and US$50 million on its services annually and while it may not be an "ideal fit for every need," it has become a "safe choice appealing to customers that desire the broadest range of capabilities and long-term market leadership."
Still, there are caveats to AWS' leadership. Gartner warns that the breadth of services and its complexity could also work against those wanting to get on board.
"[AWS' services] requires expertise to implement. Customers should be aware that while it's easy to get started, optimal use – especially keeping up with new service innovations and best practices, and managing costs – may challenge even highly agile, expert IT organisations, including AWS partners.
Meanwhile, Microsoft's cloud service, Azure, has been steadily gaining ground and is the preferred choice for those committed to Microsoft technology, either because of resource expertise or legacy software and infrastructure.
Gartner noted that Azure's capabilities have become increasingly innovative and open, with improved support for Linux and open-source application stacks. Furthermore, customers favouring a multi-cloud scenario would choose Azure as a second cloud provider or put some of their workloads on a private cloud configuration using Azure Stack, thereby creating a hybrid cloud solution, the analyst firm added.
Another thing going for Microsoft is that it can count on its SaaS (software-as-a-service) product lines – such as Office 365 and Microsoft Dynamics – to drive adoption.
"Office 365 customers often decide it is most logical to adopt Azure. Microsoft is steadily growing the size of Azure customers; many are beginning to spend more than US$500,000 a year, and a growing number exceed US$5 million in annual spending," Gartner claimed.
However, customers have also said Azure's user experience is optimised to deliver ease of use to novices with simple projects, but this comes at the cost of sometimes making complex configurations difficult and frustrating to implement, Gartner warned.
"Customers shouldn't underestimate the expertise required to properly implement Azure in a performant, reliable and secure fashion."
As for Google Cloud, its strengths lie in a differentiated offering in advanced analytics and machine learning models, and Gartner said customers preferred Google because of strategic adoption.
"Its strategy centres on commercialising the internal innovative technology capabilities that Google has developed to run its consumer business at scale and making them available as services that other companies can purchase.
"However, while Google has made significant progress in its efforts to build an ecosystem around its IaaS capabilities, it still only has a small number of experienced managed service providers and infrastructure-centric professional services partners…
"Some prospective customers find that these ecosystem limitations significantly heighten the challenges of adopting GCP, and believe that this adds additional cost and risk," Gartner said.
Next page: Enter the dragon
Keyword(s) :
Author Name :