Disrupt #24: Pay to play
By Karamjit Singh October 17, 2014
State of payments in e-commerce ecosystem to be discussed
Leading SME bank and hot mobile payments startup on panel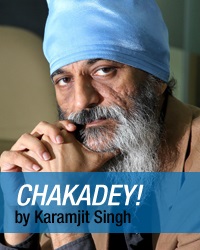 MODERATING a panel session at a just-concluded e-commerce conference organised by Exabytes Sdn Bhd, it was abundantly clear to me that not only is e-commerce thriving, it is also going to be attracting a lot more entrepreneurs.

I asked a timid young lady why she was going into the space, and she said it was important to be in early before the market gets really hot.

Fortified with tips and sharing from established e-commerce players and consultants, she ticked off a list of what she has to do: Build her brand, establish credibility through superior service and product quality, and offer great value to customers.

And, timid as she was, there was nothing timid about her revenue goal: RM500,000 by end-2015 from her site that will be launched soon. [RM1 = US$0.31]

Her dreams are no doubt fed by the increasing number of success stories we hear about e-commerce.

For instance, at a recent industry briefing by the Malaysian Communications and Multimedia Commission, it was shared that a couple in the small town of Kulim had quietly built an RM800,000 a year e-commerce business based on Korean fashion. They now employ 14 full- and part-time staff.

Success stories aside, e-commerce has thrived mainly because the various components of its ecosystem have come together and are strengthening all the time. From the biggest hurdle, that of consumer trust and confidence, to the various infrastructure components, all are there and getting more tightly integrated by the year.

In fact, the biggest complain I heard was on the still expensive cost of broadband – which is interesting because back in 2012, I was hearing about the lack of payment options and confidence in them as being the biggest hurdle.

To get a state of the current affairs of the payment portion of the e-commerce ecosystem, the 24th DNA-TeAM Disrupt on Oct 29 will focus on this exact component of the ecosystem.


The topic is Pay to Play, and we are excited to announce that our panelists will be Victor Khor, executive vice president and head of Group Transaction & Alternate Banking at Alliance Banking Group; and Chang Chew Soon (pic), founder and chief executive officer of leading mobile payments startup Soft Space International Sdn Bhd.

Incidentally, Chang is also a Digital News Asia (DNA) Digerati50.

We are awaiting confirmation from one other panelist and hope to make that announcement next week.

For the first time, Disrupt will be held in a cigar lounge in Damansara Heights owned by none other than Bob Chua, another DNA Digerati50, who has himself appeared in two past Disrupt sessions. This promises to be the most 'hip' location yet for a Disrupt session.

And even better, Chua is sponsoring cocktails for the post-networking session.

On the down-side, as the chic venue can only accommodate 50 people, we can only offer that many tickets for Disrupt #24. So what are you waiting for? Click on the link below.

The monthly DNA-TeAM Disrupt panel discussion and networking session is jointly organised by DNA and the Technopreneurs Association of Malaysia (TeAM), with the Malaysian Business Angels Network as the supporting presenter.

Disrupt #24: Pay to Play will be held on Oct 29, from 5.30pm to 6.45pm, at Whisky Tango Foxtrot (Damansara), 2nd Floor, 128b, Jalan Kasah, Damansara Heights, 50490 Kuala Lumpur.

Related Stories:

Soft Space lands a Malaysian bank; CIMB says it's a game-changer

MOL and Soft Space form mobile payment JV ... for your aunty!

Electronic payments stimulate economic growth in Malaysia: Visa

Telr out to transform e-payments in emerging markets


For more technology news and the latest updates, follow us on Twitter, LinkedIn or Like us on Facebook.
Author Name :