Disrupt#19: LTE – Long-term earnings?
By Karamjit Singh June 12, 2014
Join discussion with DiGi COO and regional analyst, one more to confirm
How entrepreneurs can benefit from LTE and the data superhighway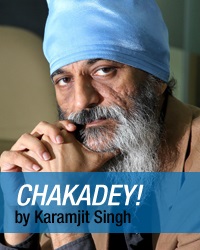 AS our recent ground-breaking Telco Deep Dive report vividly illustrated, there are so many interesting issues in the telco space in Malaysia – none perhaps more interesting than how the competition will play out with regards to the offering of LTE or Long-Term Evolution services.

Also widely known as 4G or Fourth-Generation technology, this data-centric wireless superhighway promises to accelerate the demand for data and further embed its application into our daily lives.

And as recent remarks by Celcom Axiata Bhd chief executive officer Shazalli Ramly reveal, the late adopters of mobile data have also started embracing the data/ app revolution.

The trend towards data usage on mobile devices has been one of the key push factors for the mobile industry to build LTE networks and relieve the congestion on their existing networks, which are mainly catered for voice traffic.

Now that we have LTE in Malaysia, and its coverage is getting wider by the day, what can the service providers expect? Clearly higher revenue but will it be a smooth and clear path? What can consumers expect? And what opportunity is there for entrepreneurs?

These issues and more will be discussed in our upcoming Disrupt panel session and networking event next Wednesday, with its theme: LTE – Long-Term Earnings?

To discuss the journey ahead, we have DiGi.com Bhd chief operating officer (COO) Albern Murty and Nipun Jaiswal, a Singapore-based analyst with UK consulting firm Analysys Mason. We are waiting confirmation on the third panellist.

Albern has been with DiGi since 2002 in various roles, including head of products and segment marketing and chief marketing officer before taking on the COO post on Jan 1, 2014.

DiGi has announced a capex (capital expenditure) investment of RM900 million (US$275 million) for 2014, with most of it for LTE and 3G.

Nipun is an expert in tracking, analysing and forecasting telecoms market data, and in providing corporate strategy, competitive analysis, market insights and market intelligence.

Prior to joining Analysys Mason, he was an industry analyst in Frost & Sullivan's ICT research and growth consulting team for Asia Pacific, based in Kuala Lumpur.

Disrupt #19 will be held next Wednesday, June 18 at 5.30pm, at a new venue this time around with the National ICT Association of Malaysia or Pikom providing us with use of its facilities at its new Hq at Empire Damansara (E1, Empire Damansara, E-01-G, No 2, Jalan PJU 8/8A, Damansara Perdana, Petaling Jaya , Selangor).

To RSVP, click below:

Related Stories:
Telco Deep Dive: LTE's elusive business model

Telco Deep Dive: No clear winner in Malaysia's LTE race
Disrupt pointers for start-ups in the app economy

For more technology news and the latest updates, follow us on Twitter, LinkedIn or Like us on Facebook.
Keyword(s) :
Author Name :