Disrupt #16: Meet the buyers
By Karamjit Singh March 21, 2014
CIOs from largest healthcare provider, global construction specialist on panel
To share pain points, what smaller tech companies can do to win confidence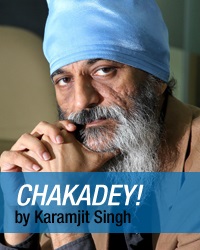 FOR our 16th Disrupt next Wednesday, Digital News Asia (DNA) invites you to Meet The Buyers. While the finance guys increasingly are having a say in inhouse tech decisions, the head of information technology, whether called the CTO or head of IT, is still the person that still has to give the green light for any new technology solution to come into a company.

With that, DNA and the Technopreneurs Association of Malaysia are pleased to welcome Dr Mubbashir Iftikhar, CIO (chief information officer) of KPJ Healthcare Bhd; and Goh Eng Choon, head of IT at Eversendai Corp Bhd; as panellists. A third panellist has yet to confirm.

We focused on getting CIOs from very brick-and-mortar companies to give entrepreneurs a chance to get to know some of their pain points, and how these CIOs think technology can offer the solutions they seek.

Being large companies and publicly listed, these types of companies also typically stick to solutions from large tech vendors. But you will hear from Dr Mubbashir and Goh on how they view solutions built by startups and medium-sized Malaysian-based tech companies.

And you will hear from them about how entrepreneurs can win their confidence and their business.

With the cloud slowly becoming an integral part of the business landscape, CIOs now increasingly value responsive vendors as much as they do large ones, and are less reluctant to be locked into one vendor for most of their tech needs.


This opens the door for small tech companies that own their own robust solutions, especially those that are building health-related apps.

As CIO of KPJ Healthcare, the leading private healthcare provider in Malaysia, Dr Mubbashir (pic) has the unenviable task of keeping pace with the fast-changing landscape of healthcare and business by harnessing technology.

A medical doctor who joined KPJ in 2011, he sees the cloud as the centre of the technology base for KPJ Healthcare, which has a yearly multimillion-ringgit IT budget. He is overseeing the inception of a private cloud for upcoming new hospitals, and plans to leverage on IT to reach out to KPJ's customers and patients.


Meanwhile, Goh has been with steel fabrication leader Eversendai since last November. Eversendai is a global company with offices in the Middle East, South-East Asia and India.

Goh (pic) has an IT budget of between RM2 million and RM3 million a year, and focuses on ensuring there is alignment between the business needs of Eversendai and IT. He looks at how IT can add value in a cohesive manner, rather than with a piecemeal approach.

As usual, the DNA-TeAM Disrupt will be held at 5.30pm on Wednesday, March 26, at Plug 'n' Play Technology Garden, 7th Floor, South Tower, Gardens, Mid Valley, Kuala Lumpur. Admission is free. To make your reservation, click here or on the link below.

Related Stories:

Disrupt: IoT to be a goldmine for app developers

Disrupt: Easier to sell to overseas clients than local ones

Disrupt pointers for start-ups in the app economy

TeAM and DNA out to 'Disrupt' the ecosystem


For more technology news and the latest updates, follow us on Twitter, LinkedIn or Like us on Facebook.


Keyword(s) :
Author Name :