CS Goh of Select-TV joins Disrupt
By Karamjit Singh February 19, 2014
Company plays in the set-top box and embedded systems space
Founder to share the strategies that worked and those that did not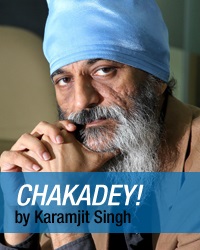 WITH the 15th DNA-TeAM Disrupt just hours away, at 5.30pm today (Feb 19), I am overjoyed to welcome Select-TV chief executive officer C.S. Goh as a panelist.

DNA-TEAM Disrupt is a monthly panel discussion and networking session organised by Digital News Asia (DNA) and the Technopreneurs Association of Malaysia (TeAM).

Coincidentally, it was about a year ago that I last covered C.S. when he shared his game plan for disrupting the entire TV viewing experience. In the process, he had invested RM5 million (US$1.5 million) in R&D to build his IPTV (Internet Protocol television) set-top box, Emerge, that was going to spearhead his attempt to disrupt how we all watched TV.
He had joined Select-TV in October 2003 after serving for two years as the CEO of a Malaysian IT consultancy company. Prior to that, he had numerous years as a consultant with Accenture, a global technology and management consultancy firm.


In July 2012, my cofounder A. Asohan had also written about how Select-TV was also making a play in the embedded system space via Select-TV.
So how have both those initiatives gone? Have they helped C.S.
(pic)
break out beyond the RM10-million revenue mark? What other challenges does he face in growing the business?
You, the audience can ask him these, and more, questions later today.
Select-TV is a global IPTV and connected TV technology provider based in Kuala Lumpur. It currently operates in 11 countries globally and is privately held and funded by Malaysia Venture Capital Management Bhd (Mavcap) and Intel Capital.
Meanwhile, Centium Software's G. Saravanan has had to pull out from Disrupt at the 11th hour due to an urgent customer call he has to attend to personally in East Malaysia. That is unfortunate, as I think he has a compelling story to share with the ecosystem.
But no matter, our other panelist, Macrokiosk's Henry Goh, will be able to share plenty on his entrepreneurial journey too. It is partly up to you, to get the best questions asked. But, you have to be there. Please RSVP
here
or click on the link below if you have not done so yet.
The Disrupt session at 5.30pm on Feb 19 (Wednesday) at Plug 'n' Play Technology Garden, 7th Floor, South Tower, Gardens, Mid Valley, Kuala Lumpur. Admission is free. We've opened up 40 new seats because of an error in the date in the original Eventbrite invitation we sent out. Our apologies again for that.
Keyword(s) :
Author Name :