Brought to you by Naza Communications
Advancing MyDigital's 5G Initiative
By Naza Communications June 15, 2021
A Wholesale Open Access Network model with industry-wide alignment
Naza Communications sees this as key to successful 5G rollout in Malaysia
In February 2021, the Malaysian Government unveiled the Malaysia Digital Economy Blueprint (MyDigital) to expand Malaysia's digital drive, build a high-income nation and be a regional leader in digital economy.
MyDigital's success relies on improving and building digital infrastructure, and access to connectivity. Plans to strengthen existing connectivity include investing in wider fibre optic network coverage, more international submarine cable landings, 5G technology and cloud-computing services.
The government has taken a step forward to accelerate 5G technology rollout in the country by awarding a single 5G licence to Digital Nasional Bhd (DNB), a special purpose vehicle established by the Ministry of Finance. DNB will offer 5G connectivity to all Mobile Operators via a wholesale model, enabling operators to zero in on innovation of products and services.
A brief history of Wholesale Open Access Network
The billion-dollar question here is – has a collaborative model such as this been implemented elsewhere in the world for 5G rollout and how feasible is it here? This leads to a discussion on Wholesale Open Access Network (WOAN), which in Malaysia is coined as Single Wholesale Network. A concept familiar to industry players, WOAN allows mobile operators to lease or purchase network bandwidth from a regulated WOAN operator.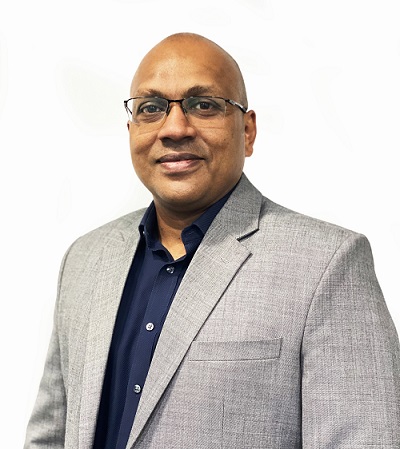 "WOAN has been implemented in several countries in the world and Malaysia can learn from them to ensure everyone benefits from affordable and accessible 5G connectivity. The WOAN model encourages collaboration between industry players. I believe there is more to gain by working together," says Darryll Danendra Sinnappa (pic), CEO of Naza Communications Sdn Bhd.
Countries in the midst of WOAN deployment include Singapore for 5G and South Africa.
5G was deemed a critical element in achieving Singapore's digital economy vision. Info-Communications Media Development Authority (IMDA) launched a Call for Proposal to the existing mobile operators, where Singtel and the joint venture consortium formed by StarHub and M1 were awarded the 5G license.
Today, both 5G licensees are in the midst of network deployment and supporting innovative 5G trials on the country's smart nation initiatives with IMDA. They range from Urban Mobility on autonomous vehicle and Cellular Vehicle to-Everything (C-V2X) technologies, Maritime Operations to trial unmanned aerial vehicles to Cloud Gaming to deliver a more immersive gaming experience.
The South African government, on the other hand, viewed WOAN as necessary to increase competition of its existing duopoly mobile market by allowing new market entrants. Consequently, making broadband more affordable and extend access to unserved and underserved regions.
South Africa's WOAN model is still in its early days. For a successful deployment, they could consider offering incentives to attract buy-in. This includes open access to existing infrastructure to support low-cost deployment, pricing flexibility to offer wholesale prices, autonomous operations with independent regulatory oversight and the agility to meet demand.
Other countries that have attempted to implement the WOAN model include Kenya, Mexico, Russia, Belarus and Rwanda.
In 2011, the Kenyan Government launched an open access network to fast track 4G LTE rollout. Due to lengthy processes, they could not get buy-in from Kenya's largest telco operator Safaricom and multiple private operators. Additionally, without Safaricom, Kenya's WOAN could not attract enough traffic to be economically viable. At end-2016, Kenya has reportedly abandoned its WOAN plan.
Mexico's Red Compartida is likely the most well-known WOAN in the industry, which became operational in early-2018. Mexico's WOAN structure achieved several key objectives in promoting competition, enabling smaller players' participation and increasing access to underserved market. However, limited buy-in from major mobile operators led to scaling difficulties.
In 2010, Russia trialed WOAN to build a new national LTE network. However, the trial was abandoned due to lack of alignment from operators.
Two key take-aways
Darryll believes Malaysia can learn from and analyse the practices of these WOAN case studies across the world. "There are two key learnings to take away – firstly, not to act as both a wholesaler and retailer. Taking a conflicted position, can result in unattractive wholesale terms and biased network deployment distribution to high-demand areas," he says.
Another key learning is to ensure buy-in from all major operators. This is absolutely imperative. "We cannot emphasise enough the importance of good governance, operational efficiencies, and alignment from all mobile operators," Darryll stresses.
Returning to the billion-dollar question, can a WOAN model work in Malaysia with accessible and affordable 5G connectivity to all?
The answer is yes. While there has been successes and failures with WOAN globally, it is certainly feasible with sound execution and implementation. It also has to be future technology ready with the right strategy, commercial models, policies, governance and partners. With all these, there is no doubt Malaysia can become a world reference for a 5G WOAN model.
With connectivity being a lever for digital and social inclusion, Naza Communications is ready to support 5G rollout in the country as a strategic deployment partner. Combining a customer centric approach with its strong and extensive tower footprint and special projects deployment experience across Kuala Lumpur, Selangor, Kedah, Perak, Melaka, Johor and Kelantan, this will ensure that both high-demand and underserved areas can leverage higher mobile data speeds and wider connectivity reach.
As one of the nation's fastest growing undisputed neutral host telecommunications infrastructure providers, Naza Communications works with an extensive list of network operators, equipment vendors and government regulators to help drive the acceleration of MyDigital's agenda.
---
About Naza Communications Sdn Bhd
Established in 2013, Naza Communications Sdn Bhd (NCSB), formerly known as Premium Radius Sdn Bhd is a privately-held telecommunications infrastructure company of Naza Corporation Holdings Sdn Bhd in Malaysia. Naza Communications serves as a specialist Information Technology and Telecommunications Services provider with the capacity to plan, build, improve, support and manage related infrastructure. Its success is based on the basic premise to provide superior engineering, designs and solutions. For more information, http://www.naza.com.my/our-businesses/telecommunications.
Keyword(s) :
Author Name :