OutSystems rides RAD wave in Asian waters
By Gabey Goh January 27, 2015
20% of new customers last year from Asia, regional Hq in Singapore to be beefed up
Partners and developer community key factors, latter providing the building blocks
AT a recent roundtable event hosted by OutSystems in Singapore, one of the chief information officers (CIOs) in attendance purportedly said that for the first time in his career, "IT was faster than business" in delivering what was requested.

"It was quite funny and he was really proud of that," OutSystems' Asia Pacific director Nuno Pereira (pic) tells Digital News Asia (DNA), at a recent interview in the Lion City.

The anecdote serve to highlight the market gap that OutSystems, an enterprise Rapid Application Delivery (RAD) platform provider, seeks to fill since it began its foray into international waters five years ago, starting in Europe with the Netherlands as its first market.

The company's OutSystems Platform is a high-productivity platform-as-a-service (PaaS) for the development and delivery of enterprise web and mobile apps, generated as native and portable Java or .Net apps which run in the cloud, on-premises, or in hybrid environments.

Founded in 2000 with its market debut in 2001, the Portuguese-founded company now has its headquarters in Atlanta in the United States.

Its name came from the vision its founders had of offering a way to deliver systems 'outside' the customer's premises, shares Pereira.

"It was pretty much a description of cloud computing, a vision of cloud before the cloud buzz got started, but at the time nobody really understood the vision – so we had to change it to tell customers that they can have it on-premises.

"Until 2012, we were seen as an on-premises solution that could work in a public cloud environment, and when cloud computing became more widely accepted, we could finally say that we are a cloud-based platform," he explains.

Asian expansion
OutSystems accelerated its expansion strategy in 2013, moving into the United Kingdom, Brazil, South Africa, and Asia.

It established its regional headquarters in Singapore to better serve South-East Asia and the wider Asian region, and already counts as a customer Singtel subsidiary NCS, a vendor-independent IT and communications engineering solutions provider.

OutSystems also has an on-ground presence in Japan – its third strategic territory in the region – via a local master distributor, and claims a significant footprint in that market.

"With these three markets, we have quite a representative sample of the Asia Pacific region and its distinct work cultures," says Pereira.

"Japan and South Korea have their own way of working, and while Australia is more Western, we are continuing to grow our customer base and in 2014 signed up nine customers in that market alone," he adds.

Pereira reports that the company gained 25 customers in Asia in 2014, and plans to double that number as one of its goal for 2015, along with bumping up its headcount in Singapore from six to 12.

"Singapore is a perfect base for South-East Asia; we already have customers in markets such as the Philippines and intend to continue to improve and grow our base there, in addition to other countries including Malaysia.

"Our big push into Asia last year really proved to us that this is an auspicious region to be in, and we really are in the right place with the right product for the market at this time," he adds.

Pereira declines to share specific revenue figures but claims that Asia made a "significant contribution" to the OutSystems business in 2014, with the region responsible for acquiring nearly 20% of its new customers.

"That is significant traction and we are extremely pleased with the growth," he declares.

The OutSystems business model relies heavily on its channel partner ecosystem, which is a key factor in its plans for the region.

"One of the challenges is navigating the different cultures of doing business from one market to the next.

"It is a challenge I am passionate about, and this is where local partners are very important. It is a win-win situation as it is easier and faster to expand and learn about local markets via these strategic partnerships," he says.

Pereira believes that the company's solutions offer an attractive avenue for partners to differentiate themselves in a saturated marketplace.

"From a financial perspective, I believe we offer a fair proposition to partners – but the key thing with our partners is their engagement and commitment to OutSystems. It is important that partners see us as a valuable differentiator to their customers, first and foremost.

"We are getting a lot of interest from systems integrators, as they see that what OutSystems brings to the table is faster delivery, easier maintenance, and more importantly, we free up resources so that they can take on more projects," he claims.

Standing out in a crowd
The year is starting out on a good note for OutSystems, with the company being positioned as a leader in the The Forrester Wave: Enterprise Public Cloud Platforms report for the fourth quarter of 2014.

OutSystems claims to have more than 10,000 subscribing organisations, and Forrester estimates about 200 of these customers are large enterprises.

The research firm believes that public cloud platforms are evolving, blurring the lines between Software-as-a-Service (SaaS), Infrastructure-as-a-Service (IaaS), and Platform-as-a-Service (PaaS), in order to satisfy the needs of enterprises and widen their appeal to developers.

The space is populated by many vendors offering RAD capabilities. Pereira acknowledges that RAD tools are popular now and points to the notion of 'delivery.'

"It's not only about developing apps and putting the app in the hands of end-users immediately. It's also about enabling IT to have the tools to effectively deliver the app, make changes if needed, and maintain it.

"That's a unique difference with OutSystems – a lot of tools offer speedy app development but are hard to change and costly to maintain. Most of the time, it's not easy to adjust an app once you push it out as it requires a lot of different skill sets that may require another vendor or extra staff," he argues.

Pereira says that in addition to development speed, and the ability to maintain and adapt applications which have been created, OutSystems also offers ease of use, with developers able to create apps via visual modelling programming tools.

"App development then becomes a closed delivery cycle rather than a one-way delivery ticket, and offers the same level of time-to-market but with the added flexibility of adapting to business needs as they change.

"These savings on time and resources becomes especially acute in large corporations which are used to long development cycles. Business would ask IT for something this quarter, hoping it gets done in the same year – this has long been the normal relationship between the two units," he adds.

Pereira also notes that as a side effect, the developers are happier because they are empowered to deliver what business users want, quickly.

"They're no longer the 'bad guy' for not being able to deliver relevant solutions quickly," he quips.

Wisdom of crowds
An important component of the OutSystems ecosystem is its community, which Pereira says is strongly supported by company employees who are on hand to assist with questions or issues, and professionals who do work on the platform.

OutSystems introduced a free on-premises offering in 2008, which he claims was well received, and when public cloud deployment option for its customers was launched in 2013, a free cloud-based personal environment of OutSystems Platform for any individual developer was introduced as well.

The company claims that since that launch, it has had close to 15,000 registrations, "thousands of applications, hundreds of thousands of application versions, and many million pages served."

According to Pereira, developers have created a vibrant community that provide great dialogue and assistance, share tips and techniques, and publish open source components, libraries and applications for all to use in the OutSystems Forge.

"We're investing a lot of time and money to grow this community and will continue to do so. What's great about having a developer community is seeing what they come up with.

"Developers are proud to share the components they've created and their results – some are isolated samples while others are offered freely much like an open source project," he says.

The company is working on building up its library of connectors and modules for app customisation, essentially having "a lot of Lego pieces to play around with," so that customers especially will not need to create apps from scratch – further speeding up the development process.

Challenges of an immediate future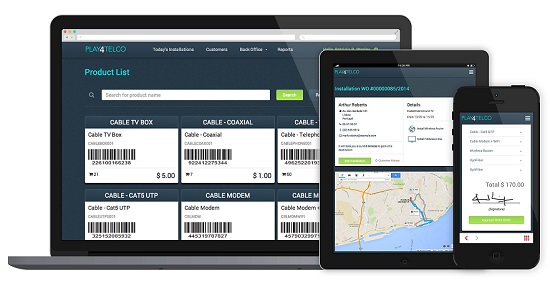 Moving forward, Pereira believes that mobile strategy will continue to be a hot topic, especially in this region.

"All the discussions I'm having with customers now, sometimes its 100% about mobile, other times it's 90% about mobile.

"Most companies either have nothing, want to be mobile and are looking for a platform that will support their needs; or they already have web apps and want to extend them to the mobile space to improve customer experiences," he says.

Another trend that is emerging in the app space, according to Pereira, is the move away from having one main app and towards multiple apps that each fulfil a singular purpose.

"So instead of the old days when you put everything into a single app, you essentially separate all the functions into small slices – companies can end up with 10-20 different mobile apps which are more focused, easier for the end-user to adopt, and also easier for IT to push out and improve," he adds.

Having the relevant skillsets, internally or externally, to accomplish mobile ambitions is also another 'hot topic' Pereira has with customers.

"Many want to innovate and move to the mobile world but are concerned about the skillsets of the teams or vendors that they need to engage with to accomplish this, as there are many different mobile platforms one must be on," he says.

In addition, customers want to know if the platform can help develop an app once and then deliver it in multiple platforms at once.

"They want to know if they can use and integrate it with existing systems they have, and while all vendors say the same thing, OutSystems really can do it all and I believe we are unique in that respect," Pereira claims.

"It's quite interesting how this comes up in discussion so often, but I guess it's a sign our marketing team is doing a good job as we've been positioned well as a provider which can answer these challenges," he adds.

Related Stories:

Developers and the struggles of enterprise mobility

CA Technologies optimises app release lifecycles

HP accelerates app development on the cloud


For more technology news and the latest updates, follow us on Twitter, LinkedIn or Like us on Facebook.
Keyword(s) :
Author Name :