Turning the spotlight on 'soft' infrastructure
By Manoj Menon January 27, 2017
Soft infrastructure ‒ quality standards, skills and competency ‒ is critical in a digital economy
Technology adoption alone is not sufficient to promote sustainable growth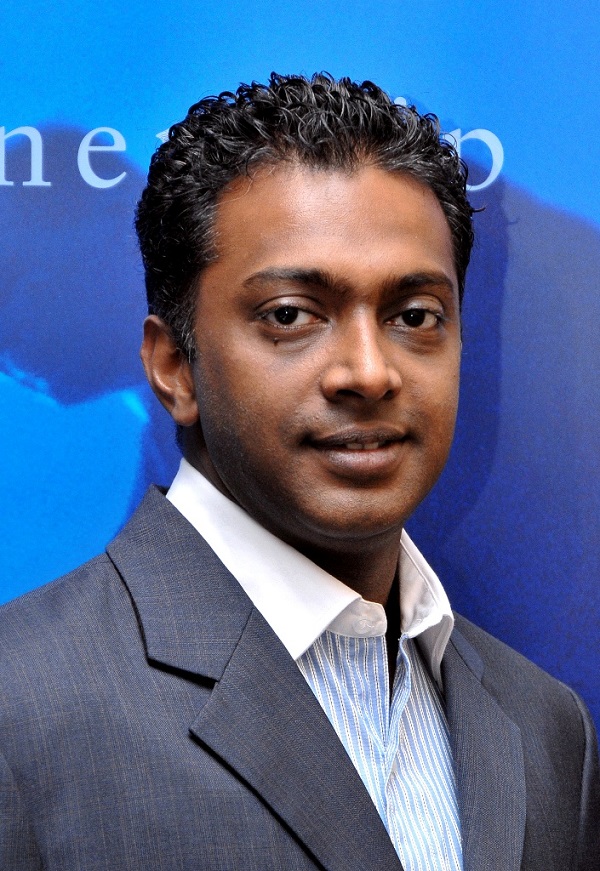 I AM writing this article from the KLIA2 transit lounge en-route to Kota Kinabalu. It is 6am on a Sunday, and the airport is already buzzing with activity. I am having one of the worst days as an airline passenger, exacerbated further by undermanned check-in counters and lack of communication and personalised services.
As a frequent traveller, I believe that developing state-of-the-art amenities alone does not guarantee success. Rather, ensuring consistent, high-quality customer services is the key to finding the right balance between the use of modern, advanced amenities and a friendly, personalised touch. The incident got me thinking about the critical need for improvements in "soft" infrastructure to unlock the quality and sustainability of the country's growth.
Malaysia continues to amaze on several fronts, especially in how far its "hard" infrastructure, has evolved, with the rapid development of new roads, hospitals, ports, airports, race tracks, and skyscrapers, on par with the best-in-class in the world. Malaysia is also making significant progress on its digital infrastructure, as illustrated in Chart 1 (below).
While developments in physical and digital infrastructure are a national priority, improvements in "soft" infrastructure remain an elusive concept that could undermine the country's aspirations to achieve developed nation status.
So how can Malaysia leverage the digital revolution to build up soft infrastructure in accelerating growth towards becoming a developed economy? Given its unique location and excellent infrastructure, can Malaysia be a role model for developing economies in the region? More importantly, how do we ensure that it provides a competitive advantage to companies based in Malaysia to thrive and succeed in the region?
As Malaysia transitions into a developed economy, soft infrastructure ‒ the quality standards, skills and competency of its people ‒ is a critical pre-requisite to participating in a global knowledge and digital economy.
Initiatives such as Digital Maker by MDeC are a step in the right direction in helping to strengthen skills and create jobs.
In Frost & Sullivan benchmarking studies, Malaysia's policy framework and strategy rate best- in-class globally in comparison to neighbouring countries. However, its development and innovation in the digital ecosystem are slower compared to China, India, and South Korea – all of which have distinct advantages in terms of size.
In its aspirations to build a successful digital economy, key public and private stakeholders in Malaysia first need to acknowledge that technology adoption alone is not sufficient to promote sustainable growth.
It is more about how these technologies can change and improve the way businesses and governments operate, improve the delivery of education and healthcare services, and enhance the way individuals and communities interact. While much has been done, there are opportunities for Malaysia to innovate and lead the region in the digital space.
I have articulated three of these below.
1. Cashless Society by 2020: Cash remains the most commonly-used mode of payment in Malaysia. The recent demonetisation drive in India opened the eyes of many to the possibility and benefits of moving into a completely cashless society. Countries like Sweden and Denmark lead the world in being cashless societies. Malaysia has the opportunity to be a role model to the developing world. Smartphone penetration continues to rise, presenting Malaysia with an incredible opportunity to completely bypass traditional form of e-payments and accelerate adoption of payments via mobile platforms.
A cashless society marks the beginning in achieving the broader goal of leveraging the power of Digital Finance to propel economic growth, paving the way for finance companies to develop new products targeting a wider pool of individuals and small businesses. The government could also benefit from more efficient tax collection and effective mechanisms to administer various national development programmes. The impact of a cashless society on the economy is estimated at between 2% and 8% of a country's GDP.
While the private sector continues to lead numerous digitisation initiatives, the stewardship of the Prime Minister is critical to translating this vision into a reality. A comprehensive campaign to educate the nation and bring every citizen onboard is also crucial to achieving this vision.
2. Smart Nation: Several initiatives are underway to developing smart cities across Malaysia, primarily Kuala Lumpur, Selangor, and Iskandar Johor, to name a few. Given the size of Malaysia, a national framework that provides an overarching guidance for these cities can help accelerate nationwide development. There are many benefits in adopting this approach:
Leveraging the Smart City/Nation framework could help Malaysia benefit from the multitude of projects being done globally and learn from best practices and available technology solutions.
Smart City solutions encompass distinct areas such as healthcare, energy, environment, waste, traffic, governance, and education, effectively integrating digital solutions into improving citizen-centric services.
Private sector companies could benefit from the scale as these projects can be replicated across many cities in the country.
3. Active Citizenry: The heart of a country's ecosystem, citizens have the power to drive a country from sluggish growth into an economic superpower. The digital environment provides Malaysia with an opportunity to build platforms and crowdsource solutions to major problems.
Uber is a great example of how a digital platform is helping to improve the quality of an essential mobility service. Malaysians are highly vocal about national issues; however, their participation in government activities as well as in providing suggestions and ideas to issues and challenges are rather limited.
Active citizenry requires citizens to play a role as change agents rather than as passive recipients of services provided by the government.
Active citizenry means getting people involved in their local communities and governance at all levels. Active citizenry can be as small as a campaign to clean up streets to as big as educating youth about the country's values, skills and participation in civic life. Active citizenry is a combination of knowledge, attitude, skills, and actions that aim to contribute towards building and maintaining an inclusive society.
To be successful in a Digital Economy, we first need a Digital First approach to everything. Every Malaysian, business, and government agency needs to embrace a Digital First mindset, with transformation starting at the highest level. Ultimately, success will be determined on how sustainable our efforts are in driving this change.
Manoj Menon is senior partner & Asia-Pacific managing director at Frost & Sullivan, a growth partnership company. He currently lives in Iskandar Malaysia with his wife and two daughters.
Keyword(s) :
Author Name :