Takaful Malaysia launches 'Click for Cover' online sales portal
By Digital News Asia March 5, 2018
Has the first fully integrated medical underwriting engine online in Malaysia
Currently, the portal offers Motor, Personal Accident (PA) and Medical products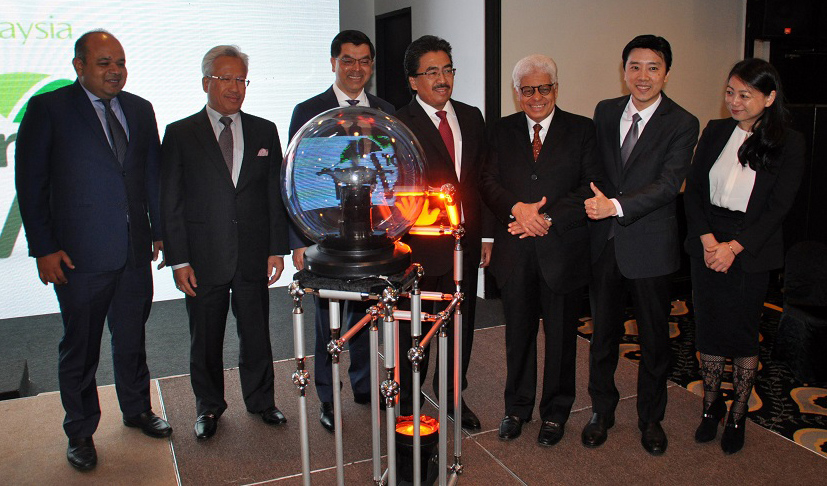 SYARIKAT Takaful Malaysia Bhd officially launched an online sales portal called "Click for Cover" as a beginning of its venture into digital insurance.
The ceremony was officiated by Johari Abdul Ghani, Finance Minister II, and marked the expansion of Takaful Malaysia's digital footprint by providing a seamless customer experience when purchasing insurance products online.
The launch also witnessed the signing of a memorandum of agreement with Fusionex International, a market leader in data technology, analytics and AI and ReMark International, a digital marketing specialist company.
Collaboration agreements for online distribution with Lembaga Tabung Haji (LTH) and Bank Islam (BIMB) were also signed to introduce online Takaful products to depositors of LTH and customers of BIMB.
"Today's launch of our digital strategy plan signifies our commitment towards revolutionising the way we will grow our business by digitally transforming our sales and operations. By embracing digital tools and technology to offer up differentiated product offerings and services, we will delight our customers with a better user experience, enhanced protection products and high-quality service.
"Our customers will benefit from an integrated multi-channel experience and this is part of our ongoing efforts to stay ahead of the curve," said Takaful Malaysia group chief executive officer Mohamed Hassan Kamil.
Johari Abdul Ghani stated, "Today's launch of Takaful Malaysia's digital strategy is very much in line with the overall digital strategy outlined by the Government in growing the digital economy."
The "Click for Cover" portal was designed with easy-to-use interfaces for customers to access the company's products online with e-payment facilities and real-time underwriting capabilities.
"Click for Cover" has the first fully integrated medical underwriting engine online in Malaysia where rating decisions will be generated online based on a few underwriting questionnaires.
Currently, the portal offers Motor, Personal Accident (PA) and Medical products. More products such as Term Life, Critical Illness and Travel PA Takaful will be made available later this year.
Hassan Kamil explained, "Our strategic partnership with Fusionex and ReMark International is in line with our business goals to make our digital strategy plan the key driver of our innovation efforts, thereby boosting our competitiveness and powering future growth.
"Embarking on our digital journey involved streamlining our internal processes and operational efficiency, as well as tapping into social media platforms to strengthen our marketing efficacy and brand engagement.
"We also tied in our digital strategy plan with a face-to-face marketing initiative leveraging on Tabung Haji Islamic Financial Service Centres (IFiC) and the network of Bank Islam branches to promote our new portal. At the onset, we want to introduce the online experience via in-person communication to give potential customers detailed explanations and walk-throughs of the portal."
Fusionex group chief executive officer Ivan Teh, commented, "In this data-driven age, embracing data technology is no longer a luxury, but rather a must if one wants to remain relevant and competitive.
"The ultimate goal of digital transformation is great user experience, hence it's crucial that we work with our customers to focus on the consumer and the user journey, leveraging powerful technology. We believe that it is only through this lens and a user-centric approach will businesses be able to thrive and scale to greater heights.
"Clearly, innovation needs to be at the core of businesses, as this differentiates the leaders versus the followers. Today, we are pleased to witness Takaful Malaysia making great strides in this direction.
"Fusionex is delighted to be a key partner in Takaful Malaysia's exciting digital transformation journey, and we are confident that this initial success will lead to many more success stories with Takaful Malaysia."
Hassan Kamil in conclusion said, "As an innovative company, the launch of the portal to buy insurance online is also in line with the Government's efforts to promote a digital economy. We will leverage on the lower transaction cost of online sales channels, in order to deliver better pricing and thereby more accessible products to the market as a whole.
"Aside from this, Takaful Malaysia is implementing multiple digital initiatives, including systems integration with key business partners, further online self-service options, and a mobile application, as part of a holistic digital strategy plan to attract new customer segments, increase margins and increase our market share."
Related Stories:

Malaysians don't just compare, they want to buy financial products online: Report

What's Next 2017: Adapt now or die

What's Next ahead of curve to help drive awareness on digital adaptation
Keyword(s) :
Author Name :