Merdeka: For Malaysians, it's about getting the best deals
By Chong Jinn Xiung August 25, 2016
Looking for travel, ride-sharing and e-commerce deals
Businesses need an online presence to maintain relevance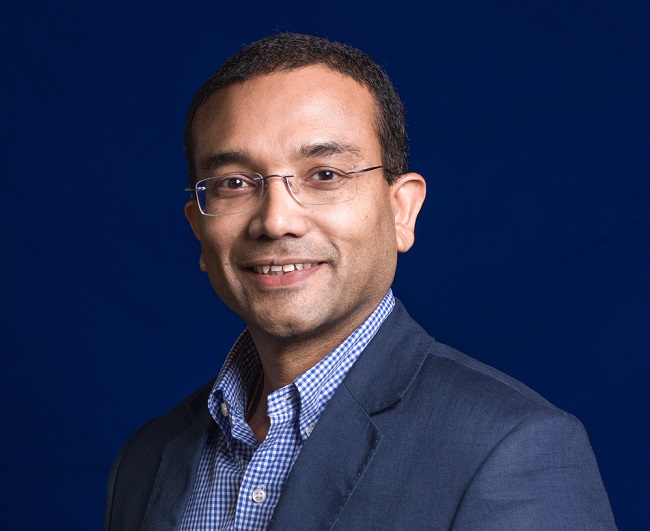 MALAYSIANS can't pass up on a good deal and more are directing their online searches to seeking out promotions and deals in the weeks leading up to the Merdeka or national day celebrations.

According to a study conducted by Google Malaysia and online mall 11street, Malaysians began searching for Merdeka promotions and sales as far back as the first week of August. The country's national day falls on Aug 31.

"Search is a great barometer of consumer intent as people are more connected than ever these days," said Sajith Sivanandan (pic above), managing director of Google Malaysia, Vietnam, Philippines and New Emerging Markets.

More than half of all Malaysians have shopped online at least once in the past month, and this number is likely to go up exponentially in the future, he told Digital News Asia (DNA) at the Google Malaysia office in Kuala Lumpur.

The most popular search terms were 'merdeka sales' and 'merdeka promotion.'


READ ALSO: Malaysians don't just compare, they want to buy financial products online: Report

Malaysia's high smartphone penetration rate, increased Internet access, and relatively affordable data plans, make the country ripe for e-commerce growth, Sajith suggested.

"Consumer behaviour is remarkably adaptable. If you have great offers and promotions, people will associate August as that time of year when national day sales will be happening," he said.

The study found that Malaysians are most excited for travel-related deals, with immense interest in promotions from AirAsia, Malaysia Airlines and Malindo Air.

There was also an increase in searches for ride-sharing services such as Grab and Uber, as well as e-commerce marketplaces. Popular terms were 'GrabCar promo code,' 'Uber promo' and '11street coupons.'

Malaysians continue to spend during festive seasons as the need to celebrate remains a priority despite the rising cost of living, 11street suggested, although fashion and electronic items continue to be the most popular categories.

"Malaysia is now in the early stages of e-commerce adoption and has ample room to grow," said 11street Malaysia chief executive officer Hoseok Kim (pic below).

"As a result, we can see the increase in purchases in other categories as people start to explore," he told DNA via email.


Kim said that a consumer's initial journey begins with buying electronic items because they have standardised specifications and are predictable. Once they have gained trust in buying online, they will continue to explore other categories such as home and living, as well as health and beauty.

"In today's fast-paced digital world, it is no longer acceptable for local businesses not to have an online presence," he said.

"[This] is such a crucial part of any business' omnichannel strategy to maintain consumer relationships and to drive more sales," he added.

Related Stories:

Despite economic doldrums, 11street bullish on Malaysia

Go mobile and reap big bucks during Ramadhan: Google Indonesia

Fuelled by e-commerce, Indonesia and Malaysia in top 5 of retail index


For more technology news and the latest updates, follow us on Twitter, LinkedIn or Like us on Facebook.

Keyword(s) :
Author Name :