MDEC launches 'Pay it Forward' initiative
By Digital News Asia August 9, 2019
Encourages homegrown tech champions to share experience & mentor
Collaborative effort needed with private sector to drive Malaysia's Digital Economy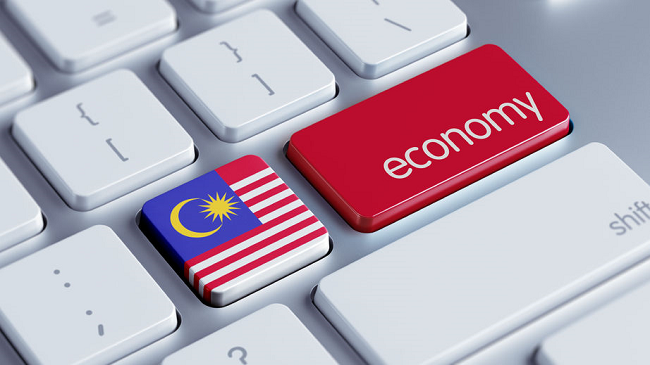 Aiming to replicate an intangible yet key aspect of the success of the Silicon Valley, Malaysia Digital Economy Corporation (MDEC) launched a "Pay it Forward" initiative on Aug 2 to celebrate the achievements of some of its companies as homegrown tech champions while encouraging the sharing of their experience with others in the tech and digital ecosystem in Malaysia.
Since 1998, MDEC has been providing support to local companies through various programmes and initiatives such as the Global Acceleration Innovation Network (GAIN), launched in 2015.
Its Pay It Forward initiative invites local companies who have benefitted from the early support provided by MDEC to now 'give back' to the local community of startups by offering support and mentorship in four areas: enterprise, data analytics & AI, talent and sharing economy. The objective is that the alumni journeys to success will serve as valuable resource and inspiration to upcoming digital entrepreneurs by assisting them to navigate through potential pitfalls and providing opportunities to leverage on for sustainable growth and commercial success.
Some of the successful local companies that have volunteered to contribute their expertise and mentorship to develop the next generation of tech champions are:
• Maestro Planning Solutions (Maestro) who launched QuickSchools for the US market back in 2008 and has setup its headquarters in Silicon Valley. QuickSchools.com is an online school management system that is optimally designed for private k12 schools all over the world. It now proudly powers over 500 schools in over 30 countries, helping thousands of teachers each day.
• Vitrox a Penang based company made it to Forbes Asia's 200 Best Under a Billion list.
• The animated movie Upin Ipin Keris Siamiang Tunggal by Les' Copaque Production surpassed Disney Pixar's Incredibles 2 as the biggest animated movie in Malaysia with a collection of over US$5.9 million (RM25 million) at the box office since its release in March 2019.
• In 2016, Boboiboy the Movie by Animonsta Sdn Bhd collected US$4.8 million (RM20 Million) at the box office from screening in Malaysia, Indonesia, Singapore, Brunei and South Korea. The movie also won the Best Animated Feature Film for the 28th Malaysia Film Festival. The sequel, Boboiboy the Movie 2 is currently screening in Malaysia, Indonesia, Singapore, Brunei and Vietnam.
• No Straight Roads by Metronomik has won several game awards such as Excellence In Sound Design Award at BitSummit 7 Spirits, Best Indie Project award at Unreal Open Day in Shanghai and Grand Jury Award in the SEA Game Awards.
As the number of successful companies grow, MDEC will lead the push in driving Malaysia's Digital Economy forward. However, Surina Shukri, chief executive officer of MDEC stressed that it will be a collaborative effort to create more successful Malaysian tech companies. She encouraged previous grant recipients to teach the next generation of tech companies and mentor them to become global companies.
"I hope that all the pioneering Pay It Forward companies can help to contribute towards developing the nation's digital economy as we need the private sector to unite together," she stressed, highlighting power of collaboration and sharing.
Keyword(s) :
Author Name :