MDeC: 3% revenue growth 'high' when seen in context (Updated)
By Karamjit Singh June 18, 2014
Pursuit of quality growth will see fewer investments, jobs
Deepening local market for tech adoption creates opportunities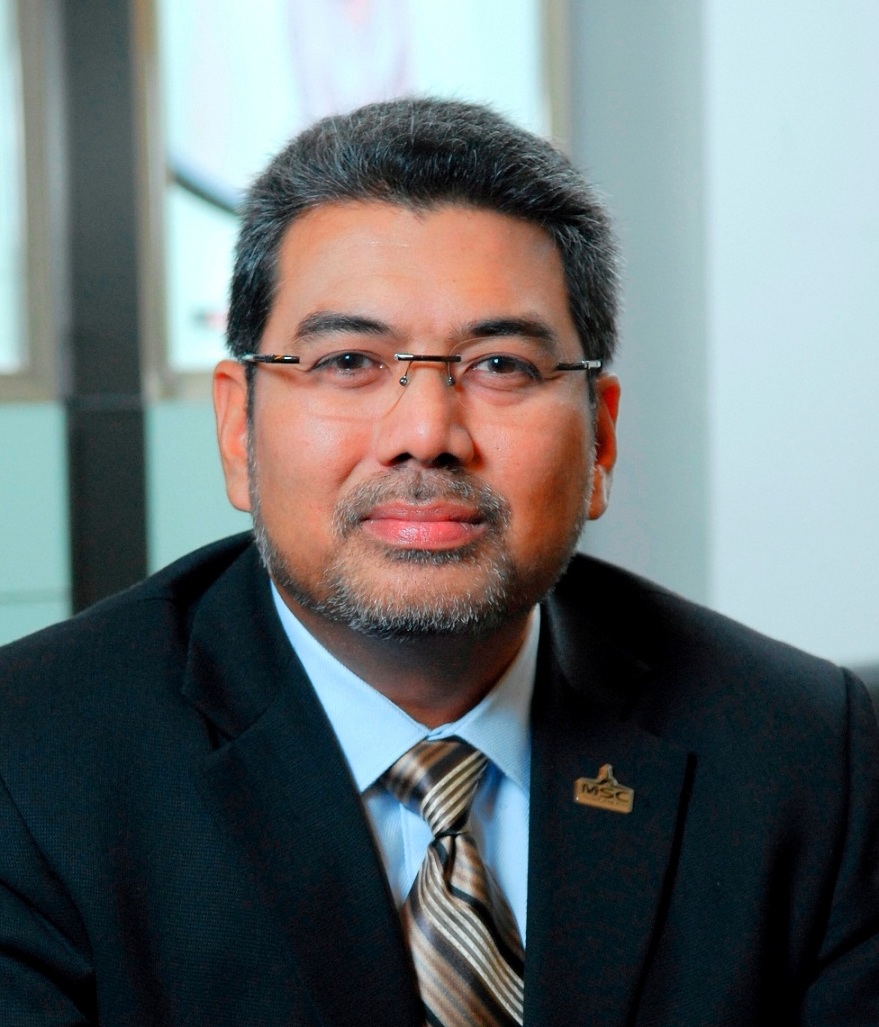 [Appended with more data below]
WITH slowing revenue growth of 3% in 2013 versus the 5.7% that 2012 witnessed, the question was inevitable: Is growth of the Multimedia Super Corridor (MSC Malaysia) slowing down?

When that question came, Badlisham Ghazali (pic), the outgoing chief executive officer of Multimedia Development Corporation (MDeC), was quick to say, "Absolutely not."

Instead, he described the revenue of RM34.55 billion in 2013 as "quality growth."

In his last press conference as MDeC CEO, having been at the helm since February 2006, Badlisham – who joins airport operator Malaysian Airports Holding Bhd as CEO on Monday, June 23 – repeated the same arguments he made in announcing the 2012 results.

He said that with a population size touching 30 million today, Malaysia can never pursue a scale-based growth strategy in the field of ICT (information and communications technology) and it has to be around quality.

In this context, he argued that 3% growth is already high. "We are not going to pursue investment numbers for growth sake. We will not because if we cannot fulfil the demand from the companies for talent, it will not help our companies and ecosystem," he told the media in announcing MSC Malaysia results.
Badlisham argued that MDeC is well on the path to creating quality growth which brings in fewer investments and fewer people, but with higher skills. This does not just apply to foreign investment but even domestic investments involving government-linked corporations (GLCs) and large local companies.

This will signal a key turn in the industry when these Malaysian players are not just buying boxes and software but realise that investment in technology has strategic impact. This additional demand for IT is also good for the local ecosystem. "We want to encourage more of this," he said.


The rationale is that the greater the demand for ICT products in Malaysia, the better the opportunities for local players which can then hopefully start scaling beyond the country.

MDeC chief operating officer Ng Wan Peng (pic) chipped in as well. "How can we help local companies export more so that eventually Malaysia can be a net exporter?" she said.

Ng said that MDeC is more keen to grow the ICT pie in the country than it is to play the ratio game, meaning trying to grow more local technology companies versus the multinationals.

This approach signals a more pragmatic strategy by MDeC and a shift away from the main focus of trying to grow local companies.

Badlisham's response to a question on Indian outsourcer Aegis Limited buying leading Malaysian outsource player Symphony House Bhd's business process outsourcing (BPO) unit for RM22.7 million (US$7.1 million) further illustrates this.

"If we did not encourage Malaysian companies to scale their capabilities and competencies, and win international business as Symphony has done, I don't think international players would be interested in them. So it shows it [Symphony] has quality," he said.

When MDeC encourages M&A (merger and acquisition) activity, it is not just for local players, he said.

"It is also good for the ecosystem if a foreign player finds value in a local company. It could have made that investment elsewhere or bought the company and brought its skills and people elsewhere," he argued.

The fact that Aegis did not, shows not just the value of Symphony the company, its staff and its customers, but also the country in which it is doing business in, said Badlisham, adding that he hoped to see the day when Malaysian outsourcing companies buy international companies.

Aside from the revenue growth, other headline numbers with MSC Malaysia include investments of RM3 billion, a 3% increase over 2012; RM12.41 billion in export sales, representing a 7.4% increase over 2012; and contribution to GDP (gross domestic product) at RM12.06 billion, a 6.5% increase over 2012.

While new jobs created in 2013 took a 7% dip to 9,221 over the 9,712 in 2012, there was a 5% rise in average salaries to RM5,746.

[RM1 = US$0.31]

Moving forward, MDeC will focus on a number of areas in its three key clusters of Creative Multimedia and Content (CMC), Shared Services and Outsourcing (SSO); and Infotech.
In CMC, there will be an increased focus on games and non-entertainment content such as education, healthcare, advertising, and oil and gas.

In SSO, besides the stated moving up the value chain in KPO (Knowledge Process Outsourcing), MDeC intends to work with the emerging corridors in Iskandar Malaysia, a development hub in the southern Malaysian state of Johor; and the BPO corridor in the northern state of Penang.

As for Infotech, there will be a focus to attract investment to niche areas such as big data, embedded systems, mobility and cloud.

With the action plan in place for these strategies, it will be interesting to see if the incoming CEO will make any drastic changes to MDeC's approach.
MSC Malaysia 2013 Performance Review

Revenue grew to RM34.55 billion, 3% up from 2012 while new investments increased to RM3 billion, also a 3% increase for the year, MDeC said. [RM1 = US$0.31]

In the area of export sales, MSC Malaysia companies reported a total of RM12.41 billion, representing a 7.4% year-on-year increase, while 9,221 jobs were added from 2012.

Contribution to GDP increased 6.5% to RM12.06 billion. This performance also means that MSC Malaysia's GDP contribution has increased by 23% over the past five years, MDeC said.

In the area of remuneration, MSC Malaysia continued its upward trajectory showing a 5% increase in average salaries, bringing the 2013 average to RM 5,746. This represents a cumulative average growth rate of 10% since 2010.

MSC Malaysia also saw growth in the area of new companies with a total of 236 being awarded MSC-status in 2013. This represents a 7.5% increase from the previous year bringing the total number of MSC-status companies to 3,403.

Clusters:

The InfoTech cluster recorded the highest revenue at RM14.66 billion, or 44% of revenue. This is followed by the SSO cluster, which recorded RM10.45 billion, or 31% of total revenues, while CMC and Institutions of Higher Learning and & Incubators accounted for RM6.99 billion (21%) and RM1.44 billion (4%) in revenue respectively.

By virtue of their business, the SSO cluster naturally led the way in export sales accounting for 68% of total MSC Malaysia exports, MDeC said.

This was due to a large increase in SSO companies (56 companies representing over 100% growth) as well as the increasing confidence among existing MSC Malaysia SSO companies that have resulted in more work being done out of Malaysia.

Also worthy of note is that there was a 17% increase in the number of local companies that were involved in export which in turn saw a 51% increase in export sales by local companies.

The RM3 billion worth of new investments into MSC Malaysia was split 78% and 22% respectively between domestic and foreign direct investment. The Infotech cluster saw the most of this investment with a total of RM1.4 billion, representing 45% of total new investments. Most of these investments were in the area of cloud computing and advanced mobility.

Other areas:

There was a 39% increase in new jobs since 2009. As of 2013, the total number of jobs in MSC Malaysia stood at 138,071. Of these jobs, 87% were filled by Malaysian knowledge workers.

Meanwhile, MDeC also facilitated RM93 million worth of funding via its Innotech programme, a pitching platform that brings technology-based companies together with local and regional equity funders. Since its 2008 inception, Innotech has allowed over 90 companies to secure RM223 million in funding, MDeC claimed.

Related Stories:

MSC revenues grow nearly 6%, MDeC touts quality

MDeC CEO Badlisham quits to take over beleaguered MAHB

MSC Malaysia to move SSO cluster up value chain: MDeC


For more technology news and the latest updates, follow us on Twitter, LinkedIn or Like us on Facebook.
Keyword(s) :
Author Name :