Malaysia moves up in Huawei's global connectivity index
By Goh Thean Eu April 14, 2016
Ahead of Thailand, Indonesia, and Philippines, behind Chile
The US and Singapore lead the pack, special mention on Indonesia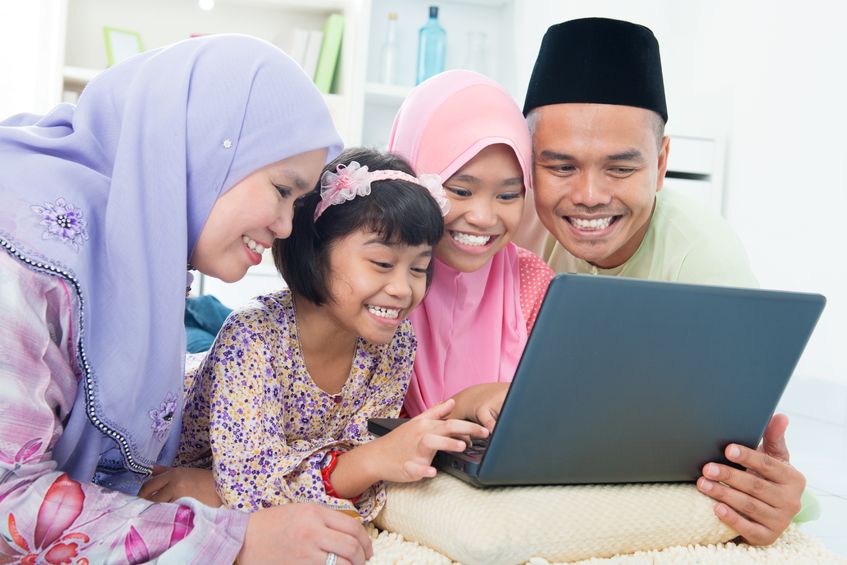 MALAYSIA is ranked 25th in Huawei Technologies Co Ltd's 2016 Global Connectivity Index (GCI), an improvement compared with the 29th place it held the year before.

Malaysia scored 44 points, putting it in the 'Adopters' group, which describes countries with a digital infrastructure strong enough to influence the economy, and have a score of between 35 and 55, Huawei officials said when releasing the GCI results in Shenzen, China earlier this week.

Malaysia is also behind countries like Qatar (21st), China (23rd) and Chile (24th), but ahead of Thailand (34th) and Russia (26th).

Leading the pack is the United States (74 points), followed by Singapore (72) and Sweden (70). South Korea and Japan are the two other Asia Pacific countries in the 'Frontrunners' group, or countries with the greatest digital development and with scores above 55.

The Philippines and Indonesia, ranked 38th and 41st respectively, are part of the 'Starters' group, where the digital infrastructure is not developed enough to strongly influence GDP (gross domestic product).

READ ALSO: Infrastructure and competition key to Indonesia's broadband plan

The GCI 2016 measures how countries are progressing with digital transformation based on 40 indicators that cover the supply, demand, experience, and potential of five technology enablers.

These enablers include broadband, data centres, cloud, big data, and the Internet of Things (IoT).

The GCI scores also show a positive correlation with GDP, similar to last year's findings, according to Huawei.

However, the extent to which GCI influences GDP varies with the stage of digital transformation in each country.

"Developed economies wanting to capitalise on their frontrunner ICT status should invest more in cloud, big data, and IoT technologies and solutions to experience the full benefits of a digital economy," said Kevin Zhang, president of Huawei corporate marketing.


Malaysia highlights

Malaysia launched its Multimedia Super Corridor (MSC Malaysia) initiative more than two decades ago to boost the ICT sector, which raises the question of why it has not achieved Frontrunner status.

"Mobile broadband affordability remains an issue," Huawei said in its GCI 2016 report.

"Malaysia scored only slightly above average in this category at 6 out of 10, compared with Singapore's 8," it added.

The report highlighted that there was a 14% increase in spending on networking hardware for data centres by enterprises.

However, there was a negative growth in terms of spending on midrange and high-end servers, of -1% and -8%, respectively.

"The proportion of spending on IT services compared with IT spending is still relatively low compared with higher GCI countries, growing just 0.3 points to 22.5% from 2011 to 2015," said the report.

Indonesia highlights

GCI 2016 also included a special chapter on Indonesia, where it said that low Internet penetration was stopping most Indonesians from "accessing the transformative power of technology."

"The high costs involved in improving the national digital infrastructure have resulted in a sluggish build-out, which in turn affects service supply and thus demand. Digital initiatives are patchy and don't cover the whole nation," the report added.

But Huawei said that despite speedbumps, there is great opportunity ahead for the country.

"Targeting the slow expansion of fixed networks and ramping up connectivity for homes and offices can get more people and businesses online, thus accelerating digital transformation.

"Providing incentives to telcos can stimulate a digital infrastructure that can reach nationwide," it added.

Goh Thean Eu reports from Huawei's Global Analysts Summit 2016 in Shenzen at the invitation of the company. All editorials are independent.

Related Stories:

Indonesia aims to beat Malaysia in Internet access by 2019

Pikom: Malaysians do NOT prefer slower broadband

11th Malaysia Plan: Broadband gets some love


For more technology news and the latest updates, follow us on Twitter, LinkedIn or Like us on Facebook.

Keyword(s) :
Author Name :