Burnt by Jakarta authorities, Uber moves to legalise itself
By Masyitha Baziad September 21, 2015
Admits it 'could have done things better' when entering Indonesia
Claims it has hit roadblock trying to engage Jakarta Transportation Agency
Untuk membaca berita ini dalam Bahasa Indonesia, silahkan klik di sini
HAVING seen cars operated by its drivers seized by Jakarta's transport authority, ride-sharing startup Uber Technologies Inc is taking steps to legalise its operations in Indonesia, while saying that it has been having difficulty trying to engage with said authority.

Uber is finally going to submit all the documents needed to establish a legal entity in the republic to the Indonesia Investment Coordinating Board (BKPM) this week, according to Karun Arya, its communications lead for South Asia and India.

"Hopefully over the next few weeks, we will make some significant progress," Karun told Digital News Asia (DNA) on a visit to Jakarta on Sept 17.

He said Uber hopes to legalise itself in the country through a foreign direct investment, under the category of 'Internet company,' although he declined to disclose how much Uber is going to invest in the country.

"That is one of the things that we have been asked to do by the Governor of Jakarta – to apply for PMA (penanaman modal asing or foreign direct investment) … and then we can talk further," he said, referring to Governor Basuki Tjahaja Purnama.

The move comes after the Jakarta Transportation Agency (Dishub) set up a special task force to oversee Uber services in the city, as well as those of rival service GrabCar, operated by Malaysian-founded and Singapore-headquartered GrabTaxi.
Dishub has seized 30 cars serving both startups over the past three months, the majority of which are believed to be from the Uber network.

Karun told DNA that Indonesia's Minister of Transportation Ignasius Jonan has acknowledged Uber as a 'technology company.'

"Uber is just a reservation technology, however [Uber] still needs to register under 'public transportation' to operate," Ignasius told local news portal SWA on Sept 17.

Meanwhile, Karun confirmed with DNA that Ignasius has asked for the rental companies partnering with Uber to get the needed permits.

"We know that most of our partners [rental companies] have all the permits they need – there are just a few things left, and we hope that things are going to get smoother for Uber in the country," he added.

Dishub has listed seven requirements that Uber must adhere to – including registering a legal entity within the country and getting an operator licence – before its service can be officially recognised.

Lessons learnt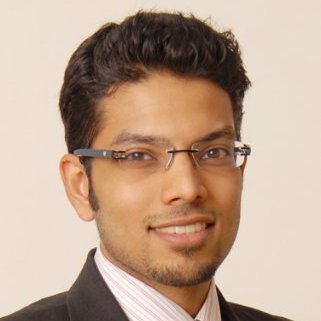 San Francisco-based Uber entered Jakarta in August last year. Home to an urban population of almost 10 million, the city has seen the most rapid growth in all of Uber's Asia Pacific markets, according to Karun (pic).

He said that from January to September this year, there has been a 30-fold growth in terms of the number of orders placed on the platform, as well as the number of riders recruited.

A promising market indeed, but a tough one too.

"We definitely could have done things better when we entered Jakarta," said Karun.

"We could have engaged more proactively with more stakeholders in government – we should definitely have done that.

"We learn from our mistakes, and we've been really proactive in the last 10 to 11 months in trying to engage with the Government," he added.

This acknowledgement echoes what Transportation Society of Indonesia (Masyarakat Transportasi Indonesia) chairman Danang Parikesit had earlier told DNA – that one of the reasons why GrabCar seems to be having an easier time of it is because GrabTaxi has a "better government relations strategy."

Difficult times with Dishub
While Uber has made some progress getting the mayors of Jakarta and Bandung to understand more about the company and its business model, the company has hit a roadblock trying to smooth things over with other government stakeholders, especially Dishub, according to Karun.

"Some of them [government agencies] have been downright difficult or impossible because they refuse to meet with us – Dishub is a great example of that," he alleged.

Karun said Uber has been trying to sit down with Dishub, especially to ask for more details on the seven requirements needed for its operation to be considered 'legal.'

"There are seven requirements that our rental companies need to fulfill – not Uber, because we are a mobile application," he argued.

"We requested a meeting to get clarity on some of these listed requirements, but Dishub just does not want to meet us," he alleged, adding that its car-rental partners already comply with six out of the seven requirements.

When queried by DNA, Dishub head Andri Yansyah declined to comment on Karun's allegation, but maintained that Dishub had invited Uber in for a discussion on Sept 17 at his office.

"We just met Uber at a dialogue forum, together with the Jakarta Police Department, Minister of Transportation, and the authorised Land Transportation Operators Association (Organda DKI) yesterday," he told DNA on Sept 18.

When queried via email after he had left Jakarta, Uber's Karun confirmed the meeting but said that it had produced no breakthroughs, and that Dishub will not issue any more licences for rental companies.

"Currently, Dishub has only issued licences for six rental companies," he said.

"Although the Minister of Transportation has said that all rental companies that partner with Uber need to apply for this licence, Dishub has refused to issue these licences to our rental car partners," he added.

Local media reported that the dialogue forum held by Dishub on Sept 17 once again underlined the need for Uber to get all the needed permits before it can continue its operations in Jakarta.

"Anyone can open a public transport business, yet the company must form a business entity in accordance with regulations," Dishub's Andri said.

"Do not operate without complying with regulations," he told BeritaJakarta.com, the official news portal of the Jakarta city administration.

Faced with such challenges, Uber is trying hard "to make things right," yet it needs the Indonesian Government to be willing to work with it as well, Karun declared.

"We have a strategy in place already – we know what we need to do, and how to solve this, but it cannot just be a one-way street.

"It needs both sides to come together and be willing to work on the issue," he added.

Related Stories:

Jakarta task force keeping an eye on Uber … and GrabCar (Updated)

Uber lauds Manila regulations for legalising ride-sharing apps

Bread & Kaya: Uber and GrabCar services legal in Malaysia?


For more technology news and the latest updates, follow us on Twitter, LinkedIn or Like us on Facebook.
Keyword(s) :
Author Name :