BolehVPN's credit card cutoff highlights privacy, payment issues: Page 2 of 2
By Gabey Goh May 28, 2014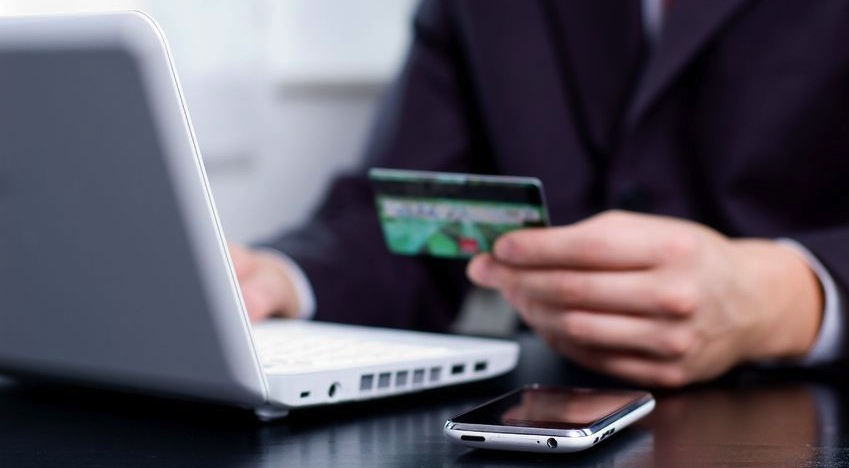 More than just PayPal

There are multiple motivations for BolehVPN's persistence in trying to secure credit card processing facilities, the first being the simple reason of lower transaction fees.

Yap shared that the company actually started out with MOLPay, or NetBuilder as it was known then, as it offered a one-stop place for all payments, be it local bank-ins or credit cards. Its fees, at a flat 3%, was also low. PayPal on the other hand charged a 3.2% merchant rate and a fee of RM2 for every single transaction.

"As our transaction amounts then ranged from RM5 (three days) to RM255 (365 days), we were effectively paying half of our fees to PayPal for the smaller payments … due to the high fixed charge," he said.

Yap said that PayPal also favours customers heavily, and even when BolehVPN provides proof of delivery of service, minimal protection is afforded to service providers as the seller protection only protects physical deliveries.

"This is on top of the ever-present risk of chargeback requests from credit cards. With MOLPay, we only had to deal with the chargeback issues, while with PayPal we also had to deal with its built-in dispute system on top of the chargeback risk," he said.

Yap said that BolehVPN is "very happy with MOLPay and would like to support a local payment provider" solution with direct integration to local banks.

Privacy-conscious overseas customers are also more comfortable giving details to MOLPay as opposed to PayPal, which they see as frequently giving out customer details and an enemy of privacy in general.

In addition, PayPal also requires the registration of PayPal accounts for many countries, while MOLPay only requires the entering of credit card details.

BolehVPN has had issues with PayPal in the past, which Yap said were due to a lack of clarity on the payment provider's part over the nature of the company's business, with a temporary account limitation for a day.

In April 2013, PayPal stopped providing its service to German-based VPN provider GT Guard, freezing the company's account and citing its affiliation with BitTorrent is the reason for the drastic action.

"For the record, PayPal has been very cooperative with us and after explaining our business model, it was comfortable with it and allowed us to continue doing business with it. It had, in 2012, temporarily limited our account while it interviewed us to know more about our business," Yap said.

Opening up payment options

At time of writing, BolehVPN's blog post has been taken down due to pressure from its service providers over what was deemed to be defamatory content.

"Although our blog post contained nothing defamatory and was based solely on fact, we were asked to take the post down as pressure was being placed on our payment provider by the supporting bank," said Yap.

"In the interest of maintaining our relationship with the payment provider, we have agreed to take the post down," he said.

With efforts to get its credit card facilities reinstated ongoing, Yap said that the company is also working with another regional payment provider and "will see how it goes."

"PayPal still handles our credit card payments for the moment," he added.

BolehVPN has also decided to accept crypto-currencies as payment, with Yap reporting that Bitcoin forms the minority of transactions.

"We get about three to four transactions a day, so it doesn't even form 10% of our order transactions. We also recently started accepting DogeCoin and that has been met with good support, with an average of about eight transactions a day," Yap said.

Despite the addition of alternative payment methods, pressure to reinstate credit card processing via another payment provider remains, especially for a company that prides itself on taking the privacy of its customers seriously.

"We have been accused by many customers as being not serious about privacy, have lost customers who refused to pay via PayPal, and are not too keen on BitCoin payments. Our fees to PayPal have also become our company's biggest expense after our server operating expenses," said Yap.

He reiterated that BolehVPN was not putting any blame on MOLPay or its supporting bank as they have their own internal policies, and it is understandable that a bank takes a more conservative stance towards alternate business models.

However, "We are merely disappointed that no dialogue opportunity was given and the bank has refused to speak to us directly to resolve such issues.

"Our business is a homegrown yet world-class provider that is ranked highly in the global market for VPN services, and it is disheartening that we have to turn to foreign providers for online payment solutions," he said.

The Malaysian Communications and Multimedia Commission did not respond to DNA's requests for comment.

Related Stories:

BolehVPN's exposé of e-banking security flaws in Malaysia

MSC status process comes under scrutiny over MOLPay application

Developing online payment systems that protect consumers

Telr out to transform e-payments in emerging markets


For more technology news and the latest updates, follow us on Twitter, LinkedIn or Like us on Facebook.
Pages
Keyword(s) :
Author Name :