Asia Pacific University students are world beaters at global Atos IT Challenge 2020
By Digital News Asia July 28, 2020
Teams required to develop real-world solutions using Machine Learning
€10k prize with internship at Atos or to work together to develop the project
Beating teams from 27 countries, including Germany, China and India, a team of students from Asia Pacific University of Technology & Innovation (APU) came out tops at the Global Championship of the 9th annual Atos IT Challenge 2020. The international competition seeks to empower students from around the world to develop applications connected to major trends in the digital revolution. Last year's winner was the Technical University of Berlin.
Parmjit Singh (pic), CEO of APIIT Education Group, which owns and runs APU hailed the success as a "tremendous achievement by the team".
"We are proud of the team, who has managed to outperform other teams worldwide, despite the current circumstances due to the Covid-19 pandemic. This has placed Malaysia on the global technology map, and we have again, proven that our students are highly capable of competing with IT talents around the world," he adds.
This year's competition theme was 'Cooperative Artificial Intelligence'; participating teams were required to develop real-world solutions using Machine Learning technologies.
Team "PestKillerBot" comprised Loo Chee Hin (team leader), Andrew Chung Hui Yue, Yong Ee Ren, and Yeo Khang Hsien, students of the Intelligent Systems and Cloud Computing programmes, School of Computing & Technology at APU. Their project, the "PestKillerBot", is an innovative and easy-to-use application that eliminates pests in floricultural fields using drones that perform pest control and data collection through cooperative AI technology. Over 9 months of preparation, the students developed a drone prototype with a 3D printer and several components.
Each shortlisted team was coached and mentored by Atos staff. Team PestKillerBot received guidance from Andy Wallace, Head of Client Innovation, Atos UK & Ireland.
"It has been my pleasure and honour to coach and mentor the team from Asia Pacific University, Kuala Lumpur. The topic; of Cooperative Artificial Intelligence, was a challenging one, made more so by the global lockdown caused by Covid-19. The team from APU worked tirelessly to produce a superb application that wowed the judges and secured them the first place, ahead of excellent teams from prestigious universities in Croatia and Mexico," said Wallace.
The awards ceremony took place via a live telecast aired from Paris, France where team PestKillerBot was announced as the Global Winner among the three finalists at the ceremony.
"Despite the challenges we are glad that we didn't give up and gave ourselves a chance to climb to the top. Our team worked very hard and we are overwhelmed that we brought pride and succes to Malaysia - Malaysia Boleh!" hailed Loo at the award ceremony.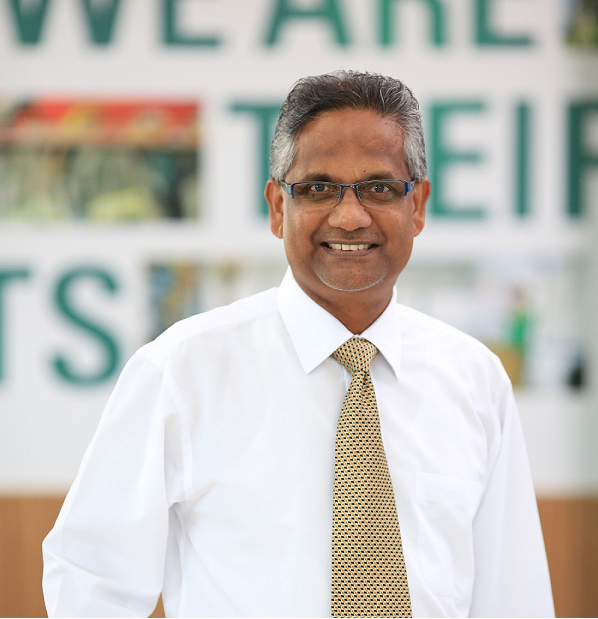 "We are extremely pleased with the achievement of our students. It's pleasing to note that their innovative solution to control pests in floriculture farming using intelligent agent drones had enabled them to be the winner. The overall package presented by our team had elements of a business case, hardware-software integrated system, a proof of concept and finally a prototype - the right ingredients for a winning solution!" said Dr Hari Narayanan (pic), vice chancellor of APU.
As champions, team PestKillerBot walked away with €10,000 (RM49,800). In addition, each student was offered the opportunity to do either an internship at Atos or to work together with the company to develop their project.
Teams from 27 countries – including Germany, China, France, India, United Kingdom (UK) etc took part this year. The 1st Runner Up award went to Instituto Tecnologico de Estudios Superiores Monterrey, Mexico whereas Josip Juraj Strossmayer University of Osijek, Croatia walked away as the 2nd Runner Up of the Challenge. A Special Jury Prize was also awarded to Loughborough University, United Kingdom.
Keyword(s) :
Author Name :