And the top Malaysian eCommerce platforms are…
By Digital News Asia August 18, 2017
The three kings of Malaysian eCommerce are Lazada, Zalora and 11 Street
Lelong is the top home-grown eCommerce player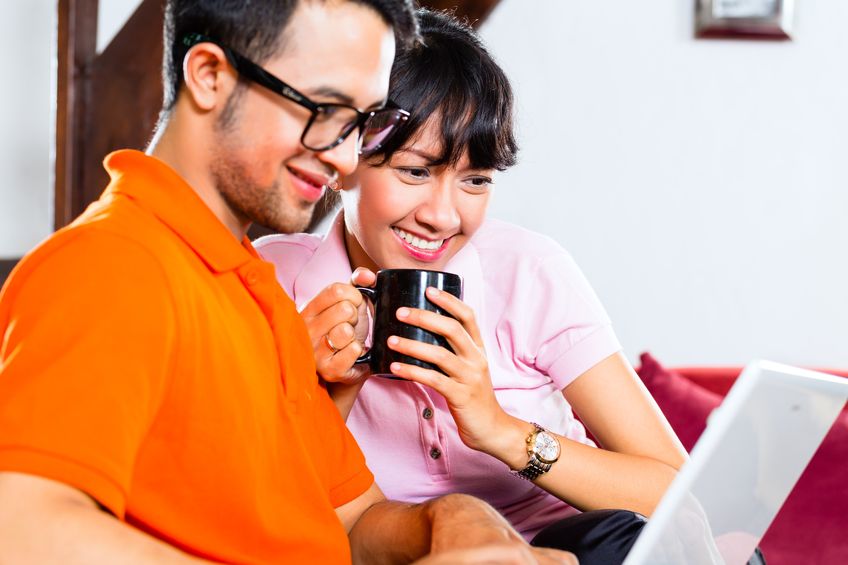 [Article has been updated with correct data in The Map of E-Commerce Malaysia table.]
SINCE the boom of eCommerce in Malaysia during the mid-2000s, the eCommerce industry has consistently steadily grown and is today a US$5.7 billion (RM24.6 billion) industry.
To find out who holds the 'throne' in Malaysia's eCommerce landscape, iPrice Group utilised publicly available data provided by SimilarWeb, LinkedIn and social media pages such as Facebook, Instagram and Twitter to find their online traffic, number of staff and followers on social media. Based on this, iPrice created an interactive infographic to rank and easily view who is most popular amongst Malaysians.
The three kings of Malaysia's eCommerce landscape are Lazada, Zalora and 11 Street
iPrice ranked and averaged each e-commerce's rankings and found that Lazada remains the clear winner, followed by Zalora and 11 Street.
This is reflective of Lazada's announcement earlier this year that they are growing more rapidly in Malaysia as compared to other countries where they operate. Their market-leading status can be seen through their traffic as they received an average 29 million visitors on a monthly basis while 11 Street, ranking second in overall average traffic only received nine million visitors, almost three times less.
Amazon will also be entering Southeast Asia through Singapore. The Alibaba-backed eCommerce giant has expressed confidence in terms of facing competitors as they have obtained valuable on-the-ground knowledge from the six markets where they operate and plan to further bolster their services to stay
The top three eCommerce players are all founded in Southeast Asia. While companies originating outside Southeast Asian such as eBay and Sephora are available to Malaysians, regional or local ones seem to be more successful probably due to their on-the-ground knowledge which gives them an advantage. Nevertheless, Malaysia remains an attractive location for international players.
Local kings of Malaysia's eCommerce landscape
A household name to many, Lelong is the undisputed local 'king' of eCommerce with online traffic almost five times that of Hermo in second place.
Probably the oldest Malaysian-based eCommerce platform (est. since 1998), Lelong remains the most popular C2C platform.
Another trend in the top 10 list ias that cosmetics and fashion websites such as Hermo and Fashion Valet are hugely popular. These local brands thrive mainly through social media pages such as Instagram where they can easily feature products via images and partnerships with popular local celebrities and brands.
While platforms specialising in tech and gadgets are popular in countries such as Thailand and Indonesia, i-Pmart was the only such merchant featured in iPrice's top 50 list.
Malaysian fashion brands dominate Instagram
Currently Bella Ammara ranks number one, followed by Naelofar Hijab, and Fashion Valet.
Non-local fashion-centric brand Lazada, is only in sixth place with followers more than two times smaller than Bella Ammara. Bella Ammara was able to amass a larger fan base although they had 10 times lesser Instagram posts as compared to Fashion Valet.
However, this pales in comparison when put next to the number of Instagram followers of the platforms' owners. Currently, Bella Ammara, owned by Carl Samsudin and Belle Al-Yahya, has more than 574,000 followers, while Naelofar Hijab, owned by Neelofa has more than 4.9 million followers and Fashion Valet, owned by Vivy Yusof has more than 1.2 million followers.
As such, it is not a surprise that their local brands would be popular amongst Instagrammers as the owners are hugely popular local social media influencers.
Scalability the most effective tool
While most Malaysian businesses are finding ways to grow their brick & mortar shops to the eCommerce space, Malaysian fashion eCommerce players are moving the other way.
Naelofar Hijab began selling their products through the online space in 2014 and opened their flagship store later in January 2015. This trend can be seen in other fashion platforms as well.
Fashion brands in Malaysia have seen the benefit of running their operations through an eCommerce model as it enables them to scale their business according to consumers' needs in the most efficient manner possible.
One such example is Shopee. Initiated by Garena in mid-2015, Shopee is the youngest eCommerce player in the list but swiftly rose in popularity and is now ranked fourth in terms of overall average traffic for 2Q17.
Lelong ranks third in terms of traffic with only 51 staff (according to LinkedIn) indicating a highly efficient C2C eCommerce model which enables them to run the platform and draw more than six million monthly visitors.
Related Stories:

Zalora invests US$4.2mil on regional e-fulfilment hub in Malaysia

Lazada launches new social commerce channel Lazada TV

11street entices shoppers to 'Shop The World'
For more technology news and the latest updates, follow us on Facebook,Twitter or LinkedIn.
Keyword(s) :
Author Name :