A festering pain, and MDeC goes to the Valley
By Karamjit Singh July 24, 2013
Location-centric need of MSC Malaysia status is a 'handshake with the Govt'
Badlisham thinks it time for IAP to return to where it was first held 16 years ago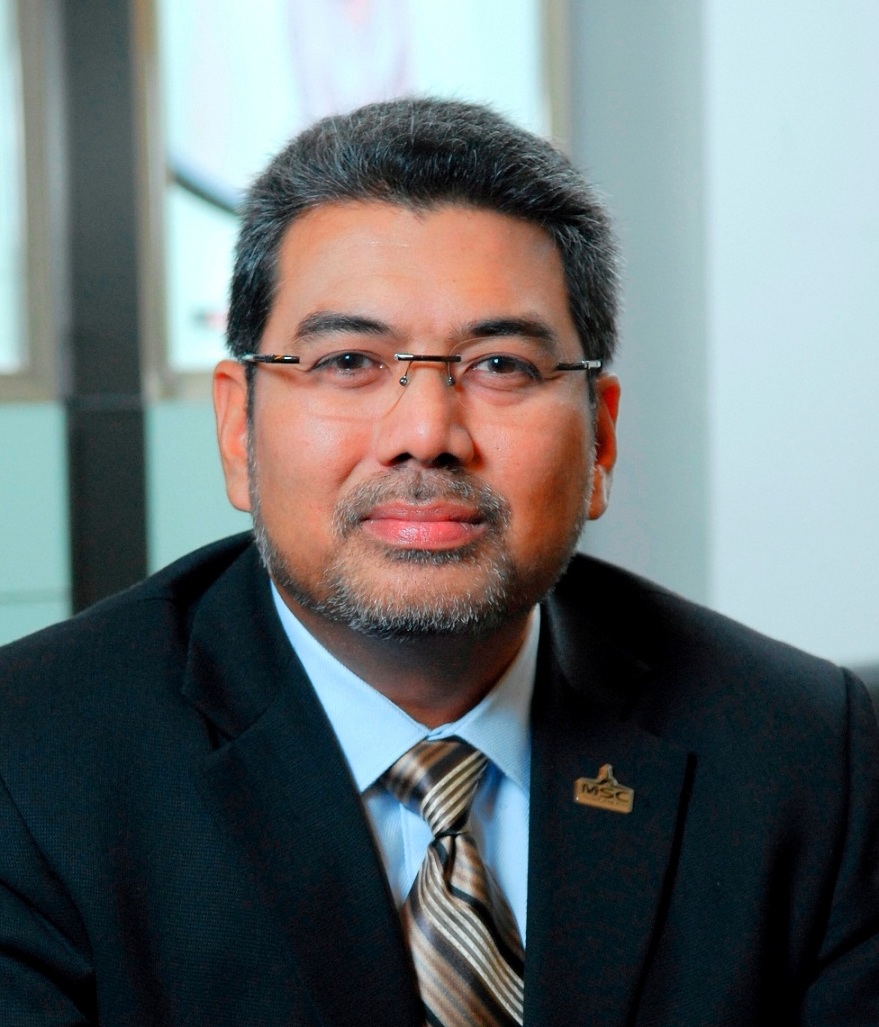 "I KNOW it is still a pain," acknowledges Badlisham Ghazali (pic), chief executive officer of national ICT custodian the Multimedia Development Corporation (MDeC).

He was referring to the need for companies seeking Multimedia Super Corridor (MSC Malaysia) status to not just be located in 'cyber locations,' but specific buildings within MSC Malaysia zones.

Indeed, an article on the Technopreneurs Association of Malaysia's (TeAM) Policy Institute, which is aiming to have MDeC remove this requirement, drew some scathing comments about this "anachronistic last-century policy," as one Digital News Asia (DNA) reader wrote.

A valid point and more so when the broadband infrastructure today is a world apart from what it was when MSC Malaysia's Bill of Guarantees was formulated in 1996. It was then felt that providing world-class broadband services was easier done in a specific zone.

Another reader called it "a damn real estate scam," while a third said, "For some of us, it has been an absolute nightmare to decide between maintaining the status and relocating away from access to clients."

But Badlisham also reminds entrepreneurs that the need to be location-specific is a sort of handshake with the Government, where, in return for enjoying the facilities and services that the Bill of Guarantees promises, "you need to share data with me, work on what you say you are working on, and you have to be contactable."

He intimates that this also helps them to cut down on dubious entrepreneurs who only want to take advantage of the Bill of Guarantees, especially its 5+5 years of no-taxation on profits.

"That's not fair on the Government. Plus, we are lenient on companies in the first six to 12 months of them getting MSC Malaysia Status," he points out.

But MDeC has also heard the complaints of the smaller tech companies that will typically struggle in the early years as they try to gain traction. The last thing these companies want it to have to pay high rents that developers of MSC 'cyber-cities' slap on as soon as they get the coveted status.

"That's why in 2011, we had allowed ICT small and medium enterprises (SMEs) to move into non-MSC designated buildings, as long as they were in a cyber-zone," Badlisham reminds DNA.

While some of the cyber-zones actually allocate special rentals to cater for smaller MSC companies, Badlisham says that MDeC will now be making this a condition for any new development that wants to get MSC zone status.

"You have to remember that the Bill of Guarantees is not a buffet where you can cherry-pick the benefits you want," he adds.


'I'm glad we are going back'

Another question DNA brought up in our hour-long chat with Badlisham was about the International Advisory Panel (IAP) meeting being held in Silicon Valley in September. Prime Minister Najib Razak will be heading the Malaysian delegation.

The IAP is made up of what are supposed to be global experts, movers, shakers and thinkers in ICT, who consult for the Malaysian Government on issues related to MSC Malaysia and the development of a digital economy.

While some players in the ecosystem have expressed concern about the value of having this there, especially in regards to the composition of the Malaysian delegation, Badlisham is all for it.

"I am glad we are going back. After 16 years, it gives us an opportunity to tell them our story, about how far we have come," says Badlisham, who happened to be there for the 1996 IAP, the first one. He was then an executive with US tech giant Hewlett-Packard.

'Them' in this case are the Internet-based players in Silicon Valley. "That's the priority and why we pushed for the meeting to be held in the West Coast," says Badlisham, adding that having the IAP in San Francisco would also mean that they will likely get a "different level of participation" from the key players in the Valley ecosystem.

MDeC is going to ride the IAP on the Global Science and Innovation Advisory Council that was formed in 2011 to advise the Prime Minister. The first two meets were held in New York.

As to the cost issue, it will be cheaper to have the event there than to fly the IAP members into Kuala Lumpur, Badlisham says. And with Najib having multiple events during that period in the United States, MDeC will only be footing the bill for its own delegation.

The composition of this delegation will be all-critical. Silicon Valley's Internet players will prefer to hear the Malaysian story from an entrepreneur perspective, and not a 'technocrat.' The concern is that the MDeC delegation will be light on entrepreneurs and heavy on technocrats.

Badlisham says they have not decided on the composition of the delegation yet. "But we welcome entrepreneurs. We may invite them based on the space they are in and may even ask if they can pay their way there," he says.

However, this IAP still hinges on getting a definite date from the Prime Minister's office before the invites can go out. "But we are excited about the IAP being held there and it's not expensive [comparatively]," he claims.

Next: MDeC's reorganisation, and why Badlisham doesn't think his target of getting three homegrown companies to hit US$500-million revenue mark is doable

Previous Instalment: Malaysia's homegrown players not on fast growth track
For more technology news and the latest updates, follow @dnewsasia on Twitter or Like us on Facebook.
Keyword(s) :
Author Name :