Why did Emerson Network Power rebrand itself as Vertiv?
By Zafar Anjum February 21, 2017
Able to operate with greater flexibility to make business strategy and investment decisions
Can now focus on long-term investment and growth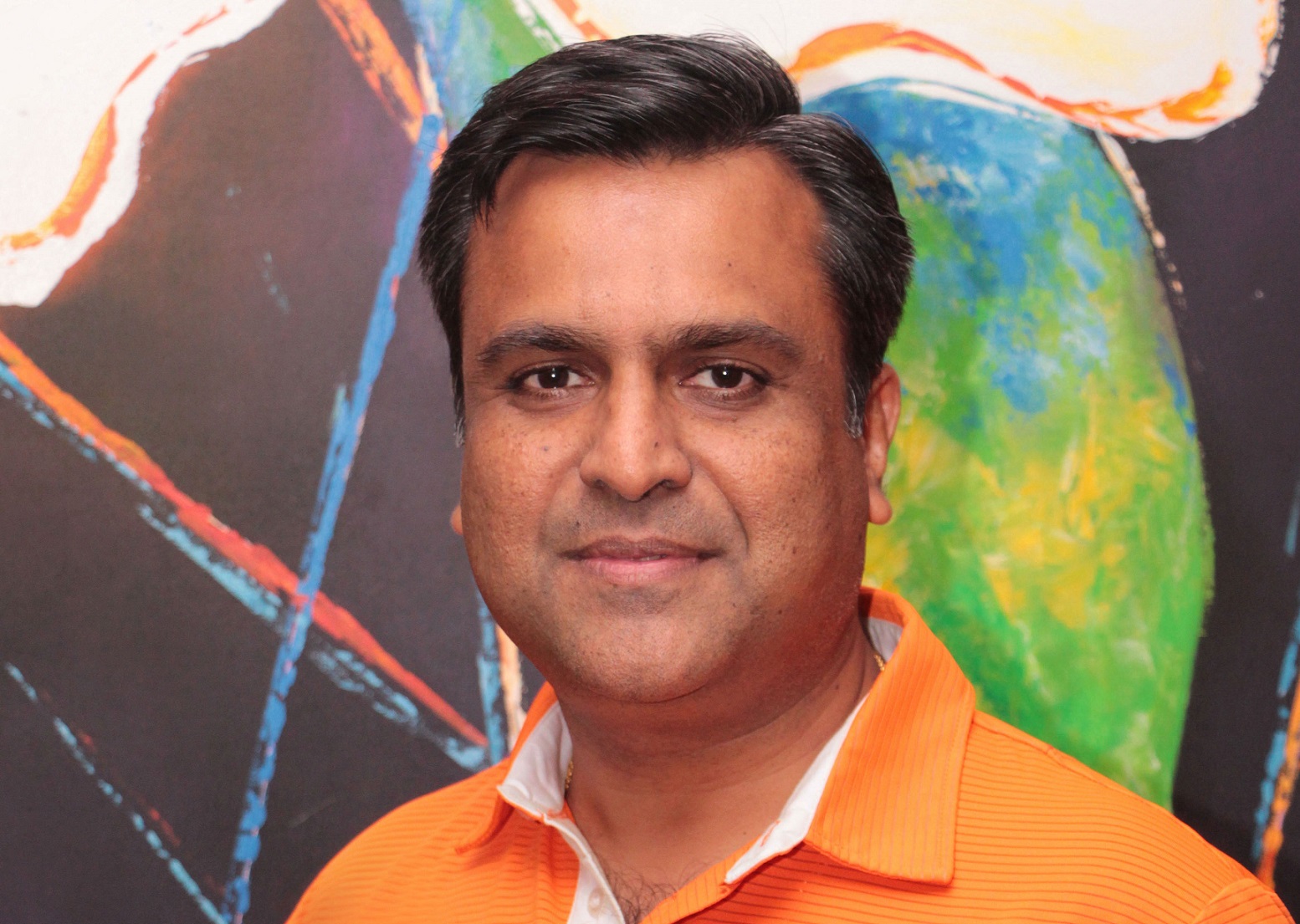 BIG companies seldom rebrand themselves. That's because the associated cost of rebranding is huge. But sometimes, they do go for a new identity, because of legal or business reasons. Whenever that happens, it generates a great deal of interest. For example, when Google rebranded itself as Alphabet in 2015, it created a great buzz.
This January, Emerson Network Power (ENP) was relaunched as Vertiv, first in Malaysia and then in Singapore in Asia.
Vertiv is now a privately held company, with global revenues of US$4.4 billion (fiscal 2016, as ENP). Headquartered in Columbus, Ohio, USA and with regional HQs in China, India, the Philippines and the UK, Vertiv designs, builds and services mission-critical technologies for data centres, communication networks and commercial and industrial applications.
Its flagship brands include Asco, Chloride, Liebert, NetSure, and Trellis. With over 20,000 employees worldwide, it serves a broad range of customers in the power, thermal and infrastructure management areas.
Some of its well-known customers include Apple, AT&T, China Mobile, Ericsson, Facebook, Microsoft, Reliance and Verizon.
The company launched a global campaign to rebrand itself in December 2016 after its parent, Emerson Electric Co completed the sale of its Emerson Network Power business to Platinum Equity. Emerson received proceeds of US$4 billion and retained a subordinated interest in the business.
Emerson Network Power then rebranded as Vertiv to operate as a stand-alone global enterprise in Platinum Equity's portfolio.
Platinum Equity is a global investment firm with a portfolio of approximately 25 operating companies that serve customers around the world. Platinum Equity specialises in mergers and operations – a trademarked strategy it calls M&A&O® - acquiring and operating companies in a broad range of business markets, including manufacturing, distribution, transportation and logistics, equipment rental, metals services, media and entertainment, technology, telecommunications and other industries. Over the past 20 years, Platinum Equity has completed more than 175 acquisitions.
Platinum Equity has a strong relationship with Emerson, given that they previously bought a 51% controlling stake in Emerson's embedded computing and power business. According to Platinum Equity chairman and CEO Tom Gores, the move to buy Emerson Network Power is an investment that will be a cornerstone in their portfolio and is a great fit for Platinum Equity that plays right to their strengths.
"Emerson and its board of directors determined that a sale to Platinum Equity would provide the best opportunity to strengthen Emerson's balance sheet and drive value for shareholders while also ensuring that Emerson Network Power is well-positioned for success moving forward."
According to Vertiv Asia president Anand Sanghi (pic, above), this new identity will be good for the company. "Now, as Vertiv, our company is able to operate with greater flexibility to make business strategy and investment decisions, move quickly like a startup, and focus like a laser on the needs of our customers," he said.
Sanghi justified the 'move quickly like a startup' phrase in this way: now as a privately-held, standalone company, Vertiv can respond to the changes and opportunities in the industries which they operate in – IT, data centres, telecom etc. which are changing constantly and often in quick cycles – with greater speed and flexibility.
The company no longer needs to report to the Emerson group, a large diversified public company and can now focus on long-term investment and growth rather than certain external pressures that public companies face.
"We believe our faster decision-making process and singular focus will give us a competitive advantage," he said.
Eyeing growth in Southeast Asia
In Singapore, Vertiv is located at New Tech Park and hosts the Regional Customer Experience Centre. Sanghi said that Singapore serves as the company's regional hub for Asia's executives and operations.
"Here in Southeast Asia, we are seeing Singapore and Malaysia responding to the growing demand for cloud computing and collocation strategies by significantly adding to the supply of computing white space," said Paul Churchill (pic, above), vice president of Southeast Asia Sales, Vertiv, Asia.
According to Computer Weekly/TechTarget survey IT Priorities 2017, storage is moving to the cloud in Asean and to answer the growing demand for cloud storage, new cloud suppliers are setting up data centres in the region.
"At the same time, regional telecommunications providers are investing in their network infrastructure and data centres for increased internal demand and colocation opportunities. We are also expecting substantial growth in edge computing across all industries as the demand for IoT develops and network infrastructure is designed to accommodate this growing trend in computing and data management.
Some cases of regional telecommunication providers investing in their network infrastructure and data centres include SingTel, Singapore's leading US$12 billion telco opening a 570,000sqf data centre, Telin Singapore bringing online a Tier IV 215,000 sqf facility, Colt making a significant investment to expand its network in Singapore and Hong Kong and Viettel Group investing in building a nationwide modern telecom network in Myanmar.
Edge computing is data processing power at the edge of a network rather than processing power in the cloud or a central data warehouse, thus improving time to action and response time for businesses.
According to Churchill, in terms of industry verticals, Vertiv is well-positioned to support today's transformational growth in mobile and cloud computing markets for their primary sectors, namely, internet data centres (IDC), and banking, financial services and insurance (BFSI) and industrial applications.
"In addition, there are a number of large infrastructure projects in healthcare and transportation which are currently in progress providing opportunities incremental to the traditional data centre business," he said.
Some of the large infrastructure projects in healthcare include a joint venture to develop private equity funds focusing on healthcare and infrastructure in Asia Pacific and reorganization of the healthcare system by the Ministry of Health Singapore. The Asian Development Bank estimates that Asia will require US$8 trillion worth of infrastructure investments from 2010 to 2020.
Large infrastructure projects in transportation include the Singapore Malaysia high-speed rail line, new signalling systems to rolled out on Singapore MRT lines and multiple transportation projects planned up to 2020 in Malaysia.
Churchill also sees growth happening in the telecoms market. "The telecommunications market is also continuing to expand with new technologies such as 5G about to come on-board (5G is expected to come on-board in SEA countries such as Singapore, Malaysia, the Philippines, Myanmar and Thailand) and the hardening (strengthening and making critical infrastructure more resilient against downtime and future-proofing them) of network infrastructure in countries such as the Philippines, Myanmar and Thailand," he said.
Churchill hopes that Vertiv will perform well in these verticals because of its deep understanding and breadth of products and services in these verticals.
Only time will tell if the rebranding of Vertiv has worked in its favour.
(Zafar Anjum is DNA's Contributing Editor in Singapore)
Related Stories
Vertiv, formerly Emerson Network Power, all set to grow in key sectors in Malaysia
For more technology news and the latest updates, follow us on Twitter, LinkedIn or Like us on Facebook.
Keyword(s) :
Author Name :