TM strengthens working arrangements for contact centre staff
By Digital News Asia March 26, 2020
Aims to ensure safety of Warga TM and run efficient services for nation
Updates on latest developments of all CS ops throughout MCO extended period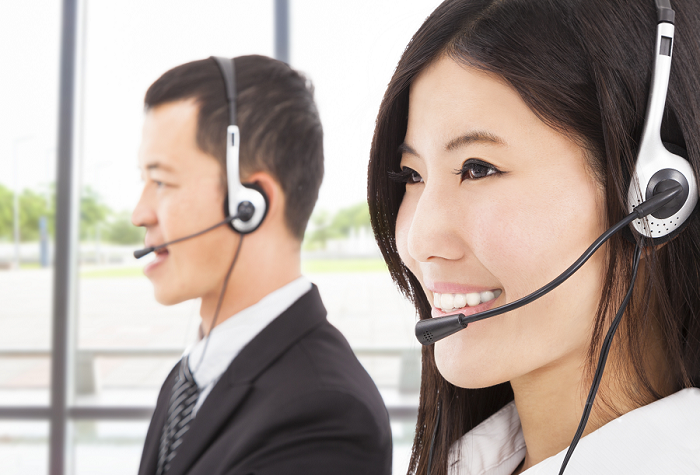 With the safety and health of its employees as its top priority, Telekom Malaysia Bhd (TM) is further strengthening its special working arrangements, particularly to address the operations of its contact centres, during the Movement Control Order (MCO), which has now been extended to 14 April 2020.
Effective 26 March 2020, all TM Contact Centres nationwide will operate from 7am to 9pm. This includes TM call centre at 100, Live Chat, Social Media and e-mail.
While the working shifts for its contact centre agents remain at two sessions per day, the number of customer service agents per shift will be reduced and the agents on duty will continue to exercise social distancing where each agent are being separated by one empty workstation (approximately one meter apart).
Agents from the second shift will not be using the workstations used by agents in the first shift. The agents are also required to sanitise themselves and their work stations before they start their shift. To further minimise contact and control the movements, the entry points to the contact centres have also been limited to two entry points only per day.
The contact centre agents are also to be split into two working teams where each team will work for three days followed by three off-days.
TM will also be implementing a special allowance for all its customer service frontliners who have to work during the MCO period.
The new measures augment its Special Working Arrangements implemented 18 March 2020 where employees with critical functions are given the options of flexible working hours or split working teams. Meanwhile, employees of non-critical functions are encouraged to work from home utilising digital channels and online productivity tools available.
According to Noor Kamarul Anuar Nuruddin (pic, right), Group Chief Executive Officer, TM, "The wellbeing of our employees is of paramount importance to us as they are the backbone of the company. We will not compromise on this and continue to implement stringent safety measures
amongst our Warga TM, especially those who need to be working at their respective office during this extended MCO period."
Noor Kamarul pleads for TM customers to bear with them as there may be potential delays in response to customer queries and requests due to the changes in the contact centre operations hours and high call volume expected.
"As a national provider of essential service, we will continue to adapt our daily operations to ensure the safety of our employees within the guidelines and restrictions guided by the Government, whilst we remain committed to deliver smooth continuity of our services for Malaysians nationwide; supported by a robust business continuity plan."
Acknowledging that connectivity is critical during this unprecedented period, he reminds customers that TM is always there to help everyone stay home, stay connected, stay entertained, stay informed and stay served during the MCO. "We also pray that all Malaysians stay safe and stay strong while we weather through this testing time together."
Updates TM Customer Service Operations during the extended MCO
TMpoints
# All TMpoint outlets nationwide are closed
TM Contact Centres at 100, Live Chat, Social Media and e-mail
# Operations Hours: 7am to 9pm
Installations and Restorations
# All installation activities at customers' premises has been postponed. Network and service restoration activities that do not involve presence into customers' premises will resume as usual. However, TM will continue to perform installation and full restoration activities outside customer premises as well as at hospitals, clinics and other critical agencies
Payment Channels
# All TM Payments Kiosks at TMpoints are not in operation.
# Alternative cash payment channels are at 7-Eleven, MyNews, Speedmart 99, KK Mart, MyNews and Petronas.
# Alternative digital payment channels via Autopay, unifi self-care portal at unifi.com.my, myunifi app, online payment channels from any of your preferred bank via JomPAY with TM's biller codes (8888 for unifi Home, 2345 for Streamyx & Voice and 3608 for unifi Mobile) and via e-Wallet (Boost app).
Digital Channels*
▪ myunifi app (available for Android and iOS)
▪ unifi portal - unifi.com.my
▪ unifi online community forum at community.unifi.com.my
▪ Live Chat - http://bit.ly/unifilivechat
▪ Email – [email protected]
▪ Facebook - https://www.facebook.com/weareunifi/
▪ Twitter - https://twitter.com/helpmeunifi.
*Note: the digital channels will only be manned between 7 am to 9 pm.
For more information, query, customer service, subscription and any support related needs, please visit www.unifi.com.my
Keyword(s) :
Author Name :