Re-enter the workforce with SAP's Back-to-Work initiative for professional women in Singapore
By Digital News Asia October 27, 2016
Initiative seeks to close the gender gap at work
Back-to-Work is aimed at raising the number of women in technology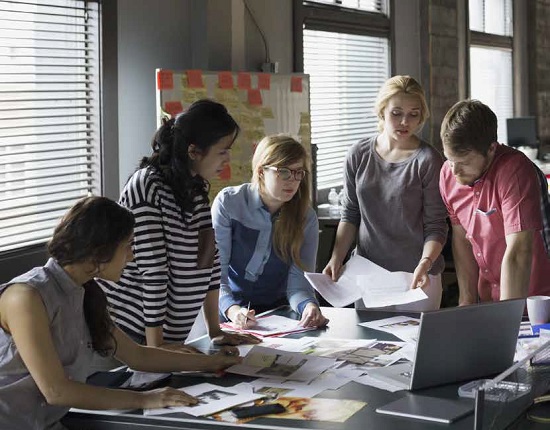 SAP SE on Oct 26 announced the launch of Back-to-Work, a new initiative in Singapore, aimed at supporting professional women who are looking to re-enter the workforce after a career break.
The programme was piloted earlier this year in Japan and Korea.
"The demands on the family can sometimes take women away from the workforce for a few years. Many of them are highly qualified and talented professionals who are still able to contribute effectively to the workforce.
"SAP's Back-to-Work programme is designed to tap into this pool of professionals and provide them with a smooth bridge back into the workforce. Our vision is for this platform to allow women to refresh their existing skills and contribute back to their workforce with their skills and talent, which is transferable to any industry," said SAP Singapore managing director Darren Rushworth (pic, right).
With the Back-to-Work programme, SAP is looking to attract women from a wide range of professional backgrounds to ease them back into the workforce and allow them to work on suitably challenging projects that match their level of skills and experience.
These candidates should have at least three years of continuous work experience before leaving the workforce for a minimum of two years.
Each assignment will last for six months and work will take place onsite or virtually depending on the nature of the project.
SAP will provide participants with competitive remuneration, flexible work arrangements when possible and the necessary support they need to integrate into the workplace. In addition to networking opportunities, a project mentor will be on hand to guide participants through the process.
Participants may also receive an offer for full-time employment with SAP, subject to their performance and the decision of the hiring managers.
Although total workforce partition rate from females stand at 60% compared to 77% for males, there is a widening gender gap in the workforce, especially as the age group increases for females, according to Singapore's Department of Statistics.
The years that women took on a career break can sometimes prove to be a barrier for them to return to similar positions or to rise to leadership positions.
In fact, women merely take up 9% of board seats in Singapore (comparatively, UK: 26% and Australia: 21%).
One Billion Lives SAP APJ project director Pauline Loftus-Hills became the first professional employed under the Back-to-Work programme.
"The opportunity to be employed under SAP's Back-to-Work programme has provided me with the bridge that I need to close any gaps in my professional experience that might have existed from being out of the workforce for six years.
"My professional confidence is back and I didn't take as long as I imagined enhancing my skills and contributing effectively to my team. Beyond my professional achievements, this is also an excellent opportunity for me to be a role model to my own daughter as well as other women who are taking their first steps to get back into the folds of the professional workforce," said Loftus-Hills.
Encouraging women in technology
SAP's Back -to -Work programme not only aims to empower women to return to the workforce but also to raise the participation of women in technology.
Globally, SAP made a commitment to achieve a workforce with 25% women in management by the end of 2017. In Singapore, SAP's efforts have been met with great success: 42% of their employees and close to 30% of their leaders are women.
SAP was also the first multinational technology company to be awarded the worldwide Economic Dividends for Gender Equality (EDGE) certificate by World Economic Forum. The certification, designed to help organisations not only create an optimal workplace for women and men but also benefit from it, validates SAP's corporate commitment to gender equality.
Expanding its programme to promote diversity in its workforce, SAP is also launching the Professional Mentorship Programme in Singapore , targeting female undergraduates.
Under the year-long mentoring programme, successful women leaders from SAP will share their industry knowledge and professional insight, advice and support on career direction, as the undergraduates transition from university to the workforce.
The programme is spearheaded by the Singapore Chapter of SAP's Business Women's Network, an SAP-wide employee-driven network that provides opportunities for women to share their professional insight, support other women, and influence SAP on diversity issues.
The initiative followed closely on a recent announcement on enhanced benefits for parents in the SAP workforce. Mothers will now enjoy a minimum of 120 days of maternity leave, expanded from the current average of 86 days.
When returning to work from their maternity leave, female employees can look forward to a four-week phased integration programme allowing them to work one day during the first week back to work, two days on the second week and so on.
Fathers will also get their paternity leave increased to three weeks. Permanent male and female staff can also apply for shorter working hours of between 20 to 40 hours per week to accommodate childcare needs.
More information on job opportunities and application process is available on the Back-to-Work website.

Related Stories:

HerPortal.co targets women, employers offering flexible hours

Girls in Tech founder cautions against falling in love…with your business model

The future is mobile for Female Daily Network


For more technology news and the latest updates, follow us on Twitter, LinkedIn or Like us on Facebook.
Keyword(s) :
Author Name :