Nvidia expands GeForce gaming to more PCs and Macs
By Digital News Asia January 9, 2017
GeForce NOW instantly connects gamers to high-performance gaming machines in the cloud
GeForce NOW is compatible with most Windows- and Mac-based desktop PCs and laptops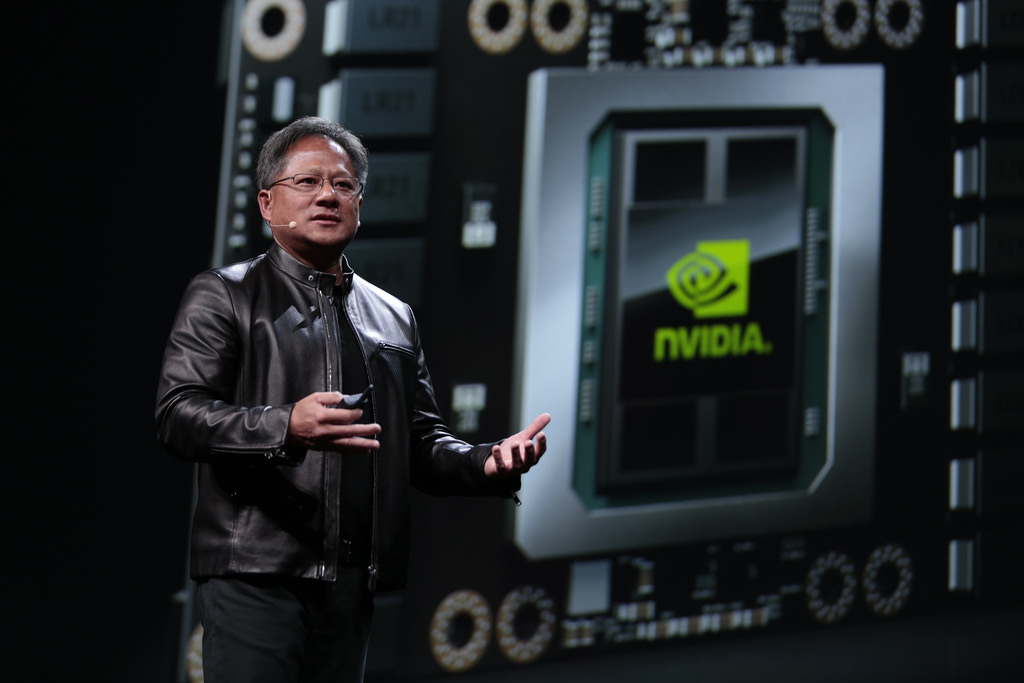 NVIDIA on Jan 5 unveiled the new Nvidia GeForce NOW service, which delivers on demand a high-performance Nvidia Pascal gaming PC from the cloud to PC and Mac computers.
The new GeForce NOW service connects gamers to GeForce GTX 1080 PCs in cloud data centres, renders games with the latest Nvidia GameWorks visual technology and streams them in high definition to PCs and Macs.
"There are more than 200 million GeForce gamers around the world today, yet hundreds of millions of others have computers that aren't well-suited for modern video games," said Jen-Hsun Huang (pic, above), founder and chief executive officer of NVIDIA, who announced the service during his keynote address at CES.
"With GeForce NOW, a new generation of gamers can now play the latest PC games with great performance and amazing quality."
In development at Nvidia for five years, GeForce NOW is compatible with most Windows- and Mac-based desktop PCs and laptops.
Gamers download the GeForce NOW app to their local machine. With a few clicks, they can connect to their own GeForce GTX virtual PC, install their favourite games from digital game stores – like Steam, Battle.net, Origin, Uplay and GOG – and start playing.
Free-to-play games like World of Tanks can also be installed directly from their respective websites.
Home or away. Desktop or laptop. PC or Mac.
GeForce NOW provides a simple way for new players who may not have access to a high-performance GeForce GTX gaming rig to experience high-performance PC gaming.
Gamers can use the service to easily transform aging Windows-based PCs or laptops with integrated graphics into state-of-the-art gaming machines.
They can also play the hottest new PC game releases on their Macs without waiting for the Mac versions to become available.
Gamers can enjoy games they already own on the stores mentioned above, as well as purchase new games as soon as they're available.
GeForce NOW saves in the cloud game progress and achievements, and synchronises them with locally installed games.
This means gamers can use GeForce NOW on a secondary laptop and pick up right where they left off playing on their primary gaming PC. They can easily take all their games with them on the road, to their dorm room, a friend's house or simply another room in the home.
GeForce NOW gives gamers the freedom to enjoy high-performance PC gaming anywhere. And the service makes gaming easier by automatically installing patches and driver updates.
Pricing and availability
When gamers register for GeForce NOW, they can play for free for eight hours on a GeForce GTX 1060 PC or four hours on a GeForce GTX 1080 PC. For an additional US$25, gamers can play for 20 hours on a GTX 1060 PC or 10 hours on a GTX 1080 PC.
Early access to the new GeForce NOW service is scheduled for March in the continental United States, with full commercial service slated for the spring.
Related Stories:
Gattai Games takes horror to another level
U Mobile offers data plan to PC gamers
MDEC, UOA Holdings sign MoU to set up Game Hub in Bangsar South
For more technology news and the latest updates, follow us on Twitter, LinkedIn or Like us on Facebook.
Keyword(s) :
Author Name :