For Motorola, Penang is where it starts
By Karamjit Singh November 11, 2016
1,000 engineers across disciplines power product innovation and design
Network Operations Centre launched, increasing shift to software and services
WITH cows grazing lazily on the river banks next to its parking lot, one would be forgiven for thinking that the 8-storey Motorola Solutions building houses just another one of a rich cluster of global electronics companies that have made Penang their base for Asia.
Yet there is nothing languid or laid back about the 1,000 engineers employed there. Because, over the 40 years since it was established, Motorola's Penang R&D centre has not only attracted over US$1 billion (RM4 billion) in investment, but has also grown to become the largest R&D centre for the US$5.7 billion revenue company that is the market leader for mission critical communications, serving the public sector and the corporate market. Motorola Solutions was once part of Motorola Inc, a pioneer in wireless communications.
The Malaysian government, specifically the police force, is a key customer with Motorola, in 2015, winning a US$21 million (RM89 million) Smart Public Safety deal with a local partner to enable the integration of
computer-aided dispatch, video management, command & control center dispatch and equipping police cars with video systems to enable dispatch with situational awareness.
As Bruce Brda, its executive vice president for products and services notes, "We are really proud that Penang is the centre for where much of our R&D is done globally, where it supports all our technologies across all our regions in the world."
Indeed on a media tour of its facility yesterday, journalists were shown various labs housed in the R&D centre conducting cutting edge research, design and testing that Motorola calls, Innoplex. The acoustic lab is one of only two in the world that Motorola has while the imaging lab is the only in the world. It also has some testing labs that are only available in Penang.
As Hari Narayanan, managing director of Penang Operations, points out, the highly skilled teams from disciplines including industrial design, software, electrical and electronics engineering, mechanical engineering and programme management have enabled Penang to grown into becoming "the largest developer of devices for Motorola Solutions globally". Beyond its technical and design expertise, Penang is also the centre of procurement for Motorola with half the global team based there.
Penang's importance has been further reinforced with the official launch of a Network Operations Centre (NOC) to monitor and manage customers' communications networks 24/7. Already serving 350 customers, while it started with an Asia Pacific focus, Motorola is already looking at expanding its role to cover customers globally.
The services delivered by its NOC also point towards the forward focus of the company where, riding on the back of increased technology complexity, shorter product cycles, embedded sensors, Internet of Things (IOT) and analytics, it sees services becoming a bigger part of its business model as it shifts from a focus on sales and support to services and support.
Currently, 40% of its revenue comes from services which Motorola describes as when it designs, builds, runs and maintains the communications networks its builds for customers.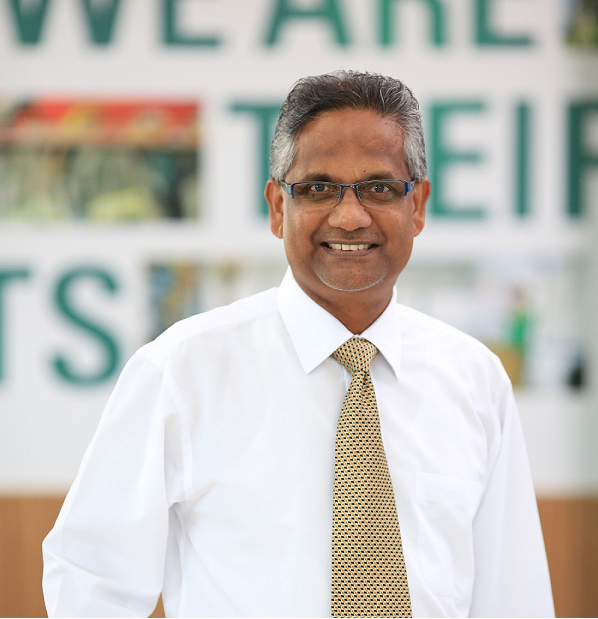 As Brda says, "with the onslaught of sensors and data, with technology getting more complex, we can do so much more to help customers be more efficient, efficient and safer." And demand from customers for Motorola to run and manage their networks is coming equally from both public and private sector customers.
Even Motorola is changing with this new emphasis. Brda points out, "we are evolving from being a mission critical voice centric group communications provider to a mission critical group intelligence provider with communications now happening across various multimedia forms such as video and data."
Its new Connected Police Officer, designed and developed in Penang, is an example of the direction its products are moving towards. To be worn by first responders (think police, firemen, medics, coast guard) this comprises a collection of technologies that help to keep responders safe by instantly sending and receiving critical information from their immediate environments. This concept includes technologies such as smart belts, body-worn cameras that transmit pictures and video, LTE devices, and sensors that provide location and biometric readings.
Along with its shift to services and IoT, the workforce in its Penang facility is changing too, where, the period from 2012 to 2016 saw a 30% increase in headcount, skewed towards software development. With both Hari and Brda stressing the Motorola is by no means de-emphasizing its hardware business as it seeks to grow software and services revenue, it has reskilled its talent pool from being hardware heavy to having a more balance hardware and software mix to be able to better serve its customers.
With its four decade long legacy of world class innovation, design and engineering excellence in the Northern Malaysian state, Motorola which invests over 10% of its revenue into R&D, expects its Penang facility and team to play an even greater role in the company's future as it focuses on the opportunity in software and services.
Keyword(s) :
Author Name :