Indonesian transport companies given time to adapt to revised ride-hailing rules
By Digital News Asia April 4, 2017
Four revisions were directly ratified
A two- to three-month period of adjustment will be granted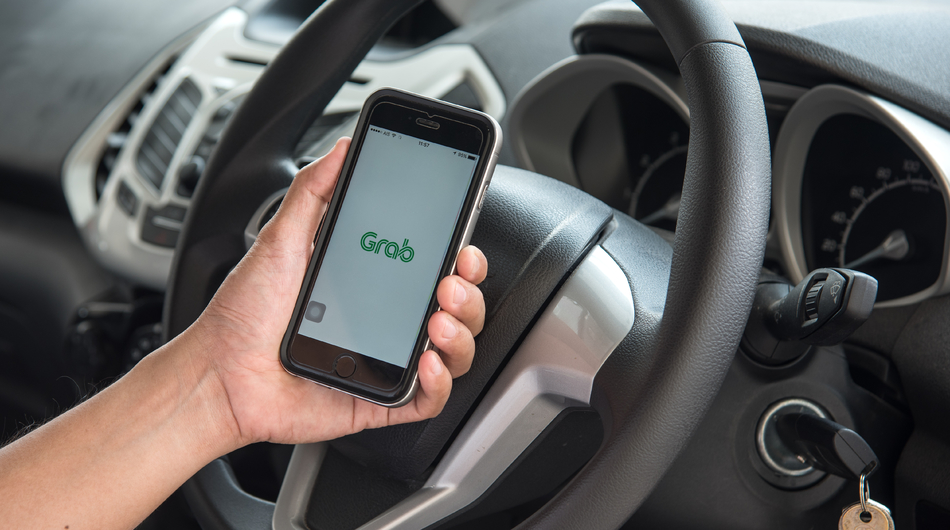 AFTER implementing Ministerial Regulation No. 36/2016 (refer to Chapter IV Article 40 to 42) and having taken into account the request for time to adapt by online transportation companies, the government will grant local authorities as well as conventional and online transportation companies time to adjust to the rules.
"The revision of the regulations will be implemented gradually," saya Indonesian Minister of Transportation Budi Karya Sumadi in a press release on the government's website.
Eleven revisions in the regulations were officially ratified on April 1 with an adjustment period being granted on several points.
Four revisions were directly ratified, including the establishment of online transportation as public transportation, the specifications of cars which can be used being changed to 1,000 cc and above from 1,300cc previously, an obligation to have a space to park vehicles in accordance with the amount of remaining vehicles, and an agreements with repair shops or government appointed repair shops.
A two-month adjustment period will be granted on the requirement for every ride-hailing car driver to carry out regular roadworthiness inspections to obtain a certificate (KIR), label ride-hailing app vehicles with special stickers, and give the directorate general access to the digital dashboard as a control mechanism and for administrative completion.
The two-month period is required for access to the digital dashboard as it takes time to synchronise information technology systems between the Ministry of Communications and Information and the Ministry of Transportation. Technology of Radio Frequency Identification (RFID) will be used in the special stickers to label ride-hailing app vehicles so it will validate better data.
As for inspections to obtain a KIR certificate, the transition period is given to improve service quality in collaboration with sole agents.
Three-month adjustment periods will also be given with regards to the implementation of three other revisions which are the base and ceiling prices, quota of vehicles, tax compliance for ride-hailing companies and the fact that a vehicle's title must be held by a legal entity (Limited Liability or cooperative).
For fares and vehicle quotas, provincial governments, related stakeholders and the police department will communicate with representatives of both conventional and online transportation providers to iron matters out.
Regarding taxes and vehicle titles, the Indonesian Ministry of Finance and Indonesian National Police will work together to organise matters.
Regulation based on aspiration
Masyarakat Transportasi Indonesia (MTI) presidium Muslich Zainal Asikin feels that the rules do not offer legal certainty but instead shackle a "disruptive" business. As an example, the rules "place" drivers of online transportation as official "worker" whereas the business is based on a "sharing economy" which make drivers an "owner".
"At least there are three points that do not benefit online transportation such as fare capping, limit on vehicles, and vehicle title must be held by a legal entity. These points are counter-productive with the creative industry," says Muslich in a press release.
The regulations are becoming "death bells" for the creative industry in Indonesia especially for online transportation.
"It is contrary to Indonesian President Joko 'Jokowi' Widodo's programme Nawa Cita to push for improvements in the creative industry," adds Muslich.
Muslich also feels that several points in the revisions, including the requirement for a KIR certificate, vehicle title being held by a legal entity, limit on vehicles, and the obligation to have parking spaces are "forcing" ride-hailing app providers to follow the same regulations as conventional transportation.
Muslich is also keen to see if Indonesia will be able to follow Malaysia and Singapore's initiative in supporting online transportations as "important players" in business due to high demand from users.
"Those countries created a new "border" to protect users and help conventional transportation to adapt with online transportation as a disruptive business.
"Policymakers in Singapore are seeing online transportation as an example of how technology is affecting all industries where they have to adapt for the sake of growing.
"Conventional taxis in Singapore now are allowed to set fares for trips using a mobile app. This is not about the fare-setting, but it is important for every user of online or conventional transportation to reach their destination safely at an affordable price," Muslich says.
According to Muslich, it is important for the government to adjust regulations based on the community's aspirations which are not only from existing business players, but also new players that bring the power of technology.
"I hope the regulations will not kill the industry before it grows or narrow its existence," concludes Muslich.
Related Stories:
Grab to invest US$700 million in Indonesia over the next 4 years
Indonesia's Express Taxi partners with Uber
Battle royale for Indonesia, experts predict
Go-Jek's US$550mil funding a game-changer for Indonesia
For more technology news and the latest updates, follow us on Facebook,Twitter or LinkedIn.
Keyword(s) :
Author Name :