Google Cloud parades first Malaysian clients
By Edwin Yapp April 13, 2018
Includes Digi, MUV Solutions, AirAsia and GoQuo; using various solutions
Showcases Google Cloud's inroads, albeit marginally, into Malaysian companies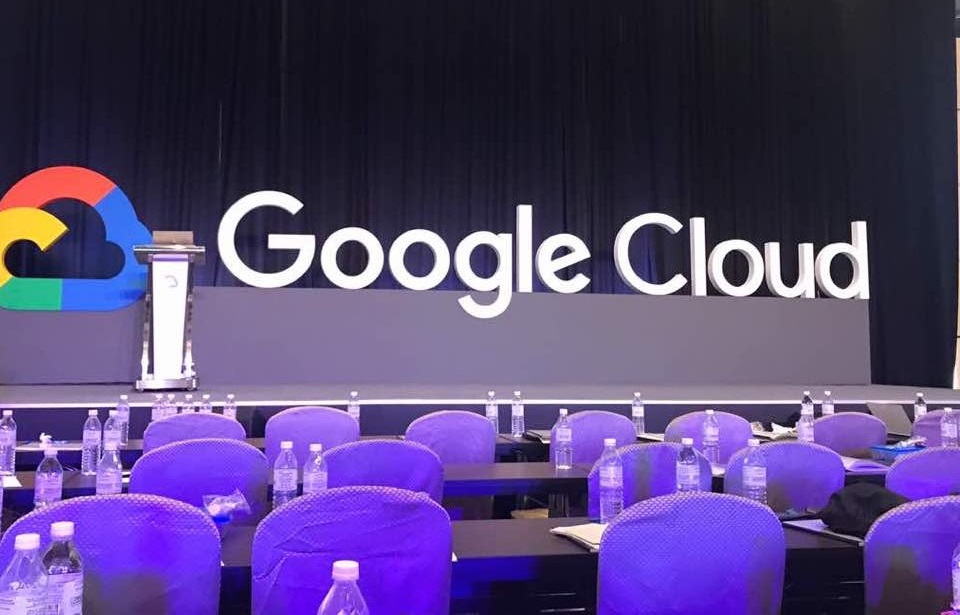 CLOUD provider Google Cloud has scored its first publicly referenceable customers in Malaysia and unveiled four of them at its annual Google Cloud OnBoard event in Kuala Lumpur on April 11.
The customers are AirAsia Bhd, Malaysia's regional airline; MUV Solutions Sdn Bhd, a homegrown online used vehicle trading platform company; Digi.com Bhd, a Malaysian wireless service provider; and GoQuo, a Malaysia-based travel booking technology company.
Speaking to the media on the sidelines of the event, Google Asia's head of cloud engineering for Google Cloud Anish Malhotra said there has been a steady growth in interest in cloud computing from both large companies and smaller startups alike, as both groups of customers realise what the cloud can do for them.
"It's not about 'What is cloud?' but rather 'How can I use the cloud to advance my business?' kinds of conversations I'm observing today," said Anish.
As the leading global search and advertising giant, Google's financial might, brand recognition and technology prowess are unparalleled. But the company did not invest heavily in cloud computing earlier and was for many years behind global leader Amazon Web Services Inc and Microsoft Corp' Azure cloud services
READ ALSO: Analysis: How far has Google Cloud come?
The search giant however began making inroads into the infrastructure-as-a-service (IaaS) play in the past two to three years as it finally began seriously venturing into the cloud market the way AWS and Microsoft did.
Last year, Google Cloud unveiled some regional customers at an event in Singapore, showcasing three customers:
Singapore's classified marketplace startup Carousell Pte Ltd, which uses Google Compute Engine (GCE), container technologies (Kubernetes), and machine learning (TensorFlow);
Singapore-based fourth telco entrant and regional player MyRepublic Ltd, which uses Google's enterprise productivity suite called G-Suite; and
Indonesia's travel company PT Traveloka Indonesia, owner and operator of traveloka.com, which uses batch processing software Cloud Dataflow and analytics engine BigQuery.
According to various analysts, Google is still the third or fourth player in the overall IaaS business. However, its cloud revenues have been growing and its latest numbers showed that its last quarter achieved a US$1 billion (RM3.87 billion) in revenue. However, AWS still rules this segment of the business having brought in US$5.1 billion (RM19.73 billion) in the fourth quarter of 2017.
Customer-use cases
According to Danry Chin (pic, above), CEO of MUV Solutions, the two main factors for consideration in a cloud player is how low the latency of the network can be and how fast he can relaunch his online trading platform. MUV Solution is a wholly-owned subsidiary of Warisan TC holdings which is part of Tan Chong Motors Holdings Bhd.
"The main thing for us as a trading platform is the speed at which our platform works," Chin explained. "A mere delay in seconds could change the pricing for our bidders and this affects our business."
MUV uses Google Cloud to host its applications and Google Firebase to build mobile apps. Other tools include Google Analytics, Google BigQuery, Google Container Engine and Google App Engine. MUV Solutions has been on Google Cloud Platform (GCP) since 2016.
Chin said MUV first began life as a used car auction company, which conducted its bidding of cars physically on a set day of the week. But as the digitisation trend progressed, MUV needed to build an online platform to meet the needs of its customers.
It began by hosting applications on premises by itself but quickly realised that this wasn't tenable over the long term. That is when it decided to rebuild its applications and workloads entirely on the cloud.
"We evaluated all the major cloud providers but in the end chose Google Cloud because of its response times," he said, declining to mention who the other players involved were. "Also with Google Cloud, we were able to leverage on its cloud suite of tools to build our apps quickly, such as using Google Firebase to build our mobile apps.
"In total, it took us only seven months to rebuild our applications and online platform from scratch, and this includes three mobile apps," he declared.
For Air Asia and GoQuo, their needs centred on making it as easy and smooth as possible for customers to interact with their online platforms, company officials said.
Ajanthan Mani, product manager (travel CRM) for GoQuo, noted that it's important for customers interacting with the site to easily find information, and upon doing so, get recommendations from the site as to what next to do.
"Sorting through the data and coming up with a way to use that information for recommendations is the reason we went into [Google] the cloud," he explained.
Alauddin Mohd, head data scientist for AirAsia, said that a site like AirAsia.com needs to keep the customer fully engaged; if not, potential customers are likely to drop out midway during a transaction.
Using Google Cloud enables AirAsia to better understand customer behaviour and anticipate what the customer wants, and hence be able to meet their needs
"The focus is on building better conversations and experiences with them," he said.
Implementing a chatbot
Meanwhile, the main aim for Digi's move to Google Cloud was to enhance the digital experience of its customers and reduce contact centre workloads, said Deb Tan (pic, above), head of digital exploration and service design at Digi.
According to Tan, Digi came up with an idea to build a chatbot at the end of 2016 with the aim of meeting the different needs of all their customers.
A chatbot is an automated response system that utilises software that has been coded to simulate human conversations or interactions that take place on devices and robots. It is much more spontaneous, unlike the interactive voice response (IVR) system used in many companies today, which is often cumbersome and frustrating for users to interact with.
"What we found is that people would call our contact centres and ask very routine and generic questions, which we already provide via our website and mobile app," she explained. "Yet, they prefer to ask someone about their queries and so a chatbot seems the best way to go."
In 2017, her team began experimenting with using chatbots and turned to Google Cloud, as they had the right tools and expertise to help them through this digital journey. Digi uses Google Dialogflow and Google Cloud's IaaS to host its chatbot.
Tan said Digi's chatbot was introduced late last year to beta users but as of today, is publicly available for all its customers. The chatbot – called 'Will' – is able to take basic questions about Digi's products and services.
"Currently, 'Will' provides guidance and answers to customers' frequently asked questions (FAQs) on Digi's products and services. As a result, we've seen significant improvement in that there is a reduction of calls coming into our contact centre," she claimed.
However Tan conceded that it's early days and 'Will's' functionality is pretty rudimentary as the chatbot still directs many queries to Digi's other digital platforms.
Asked what her future plans are for 'Will,' Tan said Digi is looking to partner with Google and use its cloud AI products to gain near real-time insights into customer behaviour via a centralised dashboard.
"We also plan to further train our chatbot and make it more accurate and develop the chatbot to support basic account information or enquiries, subscription of selected services like data top ups, as well as supporting multilingual conversations with customers."
Related stories:
Hong Leong Bank introduces HALI chatbot with AI capabilities
Your gift might have been selected by a non-human
Google's new machine learning service targets businesses
For more technology news and the latest updates, follow us on Facebook, Twitter or LinkedIn
Keyword(s) :
Author Name :