Digi sees 2Q net profit rise slightly to RM392.47mil
By Digital News Asia July 15, 2019
Revenue falls by 4.3% to RM1.548 billion from RM1.618 billion
Delivers RM1,451 million in service revenue, and Ebitda at RM752 million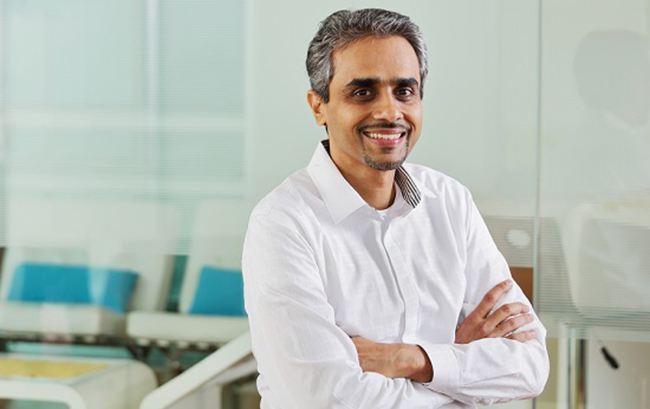 DIGI.com Bhd registering a slightly higher net profit of RM392.47 million in the quarter ended June 30, 2019 (2Q19) and declared an interim dividend of five sen a share. The dividend is payable to shareholders on Sept 27, 2019.
Net profit improved 2.12% from RM384.34 million but revenue fell by 4.3% to RM1.548 billion from RM1.618 billion. Earnings per share were 5.50 sen compared with 4.94 sen.
For the quarter, Digi delivered RM1,451 million in service revenue, and Ebitda at RM752 million or 49% margin.
The company invested RM261 million capex or 18.6% of service revenue in 2Q19 to accelerate technology capabilities that will activate growth opportunities in the next quarter.
These include IT capability improvements, network capacity and coverage upgrades, fibre network expansion, and Network Function Virtualisation (NFV) deployment. Digi's network now connects 11.4 million customers, serving populated areas across Malaysia with 4G LTE: 90%, LTE-A: 70% coverage and 9,100km of fibre network.
Net adds totalled 113,000 for the quarter. Growth was primarily driven by the company's easy device ownership programme, PhoneFreedom 365, higher demand for entry-level plans and growing subscriptions by businesses.
Postpaid revenue grew 12.6% y-o-y to RM697 million while postpaid business revenue increased 5% y-o-y. Prepaid revenue trimmed 13.2% y-o-y to RM751 million.
The company's internet revenue increased 9.2% y-o-y to RM879 million or 62.7% of service revenue. This was contributed by a larger 9.3 million internet customer and 83.1% smartphone base, with average monthly data usage totalling 11.4GB per customer.
Digi chief executive officer Albern Murty (pic) said, "We aim to deepen our customer insights capabilities and digitalisation efforts to drive differentiated customer experiences, connecting more Malaysians with services that matter most to them. We have started executing on this strategy and remain resilient in the midst of challenging market conditions."
Service revenue grew 0.7% q-o-q with a narrowed decline of 2.2% y-o-y to RM1,451 million, primarily driven by a 12.6% postpaid revenue and 9.2% internet revenue growth y-o-y.
Opex was flat y-o-y and remained at a 34.7% in proportion to service revenue, while investments into network and service innovation continued to ensure solid customer experience in the quarter.
Profit after tax (PAT) held steady at RM414 million at a 27% margin, after accounting for prior years' deferred tax overprovision of RM16 million. Ops cash flow dipped 20.9% y-o-y to RM491 million or 32% margin due to accelerated capex investment for network expansion.
Related Stories :
Keyword(s) :
Author Name :