Digi delivers resilient FY2021 performance, highlighting modernisation efforts
By Digital News Asia January 28, 2022
Revenue stands at US$1.27 million, 1.6% year-over-year decline
Postpaid revenue rose whilst prepaid revenue decreased
​​
Digi.com Berhad announced its FY2021 results, which the company claimed highlighs its network and digital modernisation efforts, operational resilience, and commitment to supporting societal recovery from a challenging 2021.
In a statement, the telco said its FY2021 service revenue stood at US$1.27 million (RM5.3 million), a 1.6% year-over-year (yoy) decline, in line with its financial guidance for the year.
​​[RM1 = US$0.238]
For the fourth quarter ended December 31, 2021, Digi said its total revenue of RM1,584 million grew 1.5% y-y supported by positive momentum in core segments and healthy device revenue growth.
It said Postpaid revenue rose 1.6% year-over-year following the fifth consecutive quarter of solid subscriber growth.
Prepaid revenue meanwhile decreased 2.6% year-over-year due to churn from low quality segments and impact from billing platform migration, while supported by continued growth in the Malaysian base.
As the country underwent prolonged lockdowns last year, Digi claimed it ensured that it maintained quality of its network services at a time when connectivity was critical for all.
Digi said it stepped up efforts to expand its 4G network coverage as well as upgraded existing sites to deliver improved 4G network experience for its customers.
These included a successful 3G network shutdown, in line with Malaysia's Jalinan Digital Negara (Jendela) initiative, it said.
The shutdown enabled 3G spectrum to be repurposed to strengthen Digi's 4G network performance, allowing for better quality of internet experience, it added.
Digi's 4G LTE and LTE-A said its network coverage grew to 93.1% and 75.9% of populated areas nationwide respectively, alongside 10,173 km of fibre network.
Additionally, it said it continues to work closely with the Malaysian Communications and Multimedia Commission (MCMC) on universal service provision (USP) initiatives.
In 2021, the company was awarded USP projects in rural and remote areas which will strengthen its ability to provide high-quality and affordable digital connectivity to these communities.
On the back of a strengthened network and solid execution of its business strategy, Digi continued to gain momentum in postpaid, growing 253,000 subscribers year-over-year in FY2021 to a total of 3.3 million, underscoring customers' appetite for high-speed internet, smart bundles and fibre plans.
The company also said it recorded an overall improvement in acquiring quality Malaysian prepaid customers, whilst its business (B2B) segment enlarged its subscriber base by 9.8% year-over-year from supporting both SME and large enterprise customers with digitalisation solutions.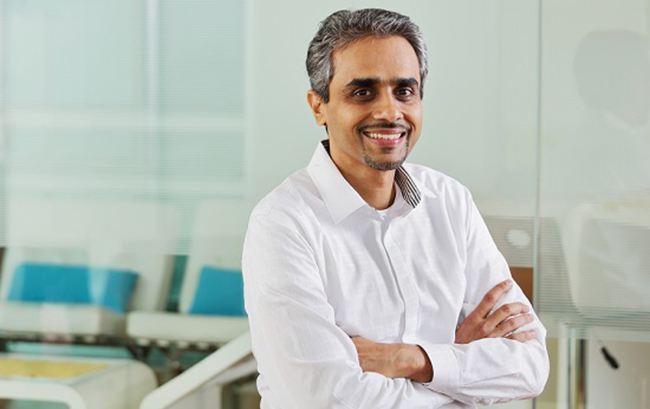 Digi's chief executive officer, Albern Murty (pic) said the company delivered its 2021 priorities amid the current business environment, by emphasising on improved network and digital experiences for its customers and driving efficiencies across the operations.
"We also remain committed in supporting pandemic and flood relief efforts through various community-focused initiatives and relief aid, and in keeping our customers connected," he said.
Here are some of the other key highlights for 4Q 2021:
B2B revenue rose 2.2% year-over-year underlining efforts to meet digitalisation needs of SME and large enterprise segments
Opex increased 6.1% year-over-year mainly from higher investments in sales and marketing, as well as network operations and maintenance to drive growth and modernisation.
EBITDA was down -3.4% year-over-year to US$176.6 million due to flowthrough from higher costs and one-off impacts
Profit After Tax was up 8.6% year-over-year through operational efficiencies and positive outcomes of long-standing tax claims
Fourth interim dividend of 3.9 sen declared to sum 2021 total dividend to 14.9 sen, or near 100% of payout ratio
Operational highlights in 4Q 2021
The total subscriber base stood at 10.3 million, with positive growth in postpaid and quality improvement of the prepaid base
Internet subscriber base grew to over 9.0 million, alongside higher smartphone penetration rate of 92.0% reflecting a data-hungry subscriber base. Monthly average data usage per user grew 8.9% year-over-year to 20.7GB
Steady monthly prepaid Malaysian subscriber trend, which grew 10.5% year-over-year and 0.4% quarter-over-quarter through targeted offerings and lowering churn rate
Strong fibre subscriber growth resulting from upselling attractive family and smart bundle propositions
Core ARPU remained resilient despite lower voice usage and continued low roaming activities to reduce blended ARPU by - US$0.23 to US$10
More on Digi's 4Q 2021 performance is available here.
Related Stories :
Keyword(s) :
Author Name :