Customers gain from move to Microsoft cloud
By Edwin Yapp September 28, 2015
Two organisations on their journey; one a non-profit, the other an MNC
Both say they've benefitted from better visibility, productivity and reliability
FOR many organisations, making that transition to the cloud is usually fraught with challenges. Some stakeholders may be reluctant to make changes to their existing systems, and there is also the issue of trust when it comes to the vendors hosting their applications.

But for two Microsoft Corp customers, the need to overcome their individual business challenges gave them the right impetus to move to the cloud.

And the Alliance for Financial Inclusion (AFI) and Roca Sanitario SA testify that they are much better for having done so.

The business challenges they faced were the need to reduce operational costs, manage their software licensing, increase productivity, and maintain data security and integrity.

They also both needed to ensure that their operations were efficient and that they could go about their core business and not have to grapple with technical IT needs, representatives from both companies said at a recent Microsoft Cloud Solution Partners Programme event in Kuala Lumpur.
READ ALSO: The cloud essential for a self-service culture

Speaking on the sidelines of the event, Nudhi Paricharttanakul, AFI senior finance manager [corrected], said that his organisation was relocating from Bangkok to Kuala Lumpur, and this had provided it with the opportunity to relook its software needs.

"We considered setting up our own IT infrastructure versus moving to a cloud-based solution," he told the media.

"After doing our due diligence, we opted for the latter as there is no upfront capital cost – we were able to pay as we went along instead of paying a lump sum," he added.

AFI is a global network of financial policymakers from developing and emerging countries working together to increase access to appropriate financial services for the poor. It opted to use Microsoft's Office 365 cloud-based productivity suite across the organisation, which comprises about 50 people.

Being a not-for-profit organisation whose work is focused on socioeconomic problems of the poor, IT is not one of its core competencies, and that was another key reason why it turned to Office 365, Nudhi said. [corrected]

With the cloud productivity suite, AFI did not have to bother about issues such as conducting upgrades and/ or configuring email servers, as the software is always being updated on the cloud, while the infrastructure is hosted by Microsoft itself, he pointed out.

"Some of us work in the remotest of areas in places like Africa, and access to email is very important," Nudhi said.

"In the past, if we had any trouble with our email servers, we would be cut off for up to two days – and we just cannot afford that.

"We don't have to be worried about this anymore," he said, adding that with Office 365, his staff can also work while offline and documents will be updated when they connect to the Internet again.

Asked if AFI had considered other competing products in this space, Nudhi said that it had, but ultimately opted for Microsoft's offering in the end as its staff was familiar with the look and feel of Microsoft products.

It should be noted that its website reveals that AFI is funded by the Bill and Melinda Gates Foundation.

"And as a non-profit, some of our accounts can be made free of charge, while others are given preferential pricing," Nudhi said.

As for how much savings it has gained, he said he was unable to quantify the exact amount, but argued that AFI had already benefited from moving to the cloud.

"For instance, we don't have to invest in infrastructure upfront and so that's immediate savings," he said.
Eliminating 'copy and paste' culture

Roca Malaysia & Singapore's challenges were more typical of what many enterprises face: The need to increase sales, boost employee productivity and ensure that data integrity is consistently met, said its managing director Josep Delicado.

Barcelona, Spain-based Roca is one of the world's leading producers of sanitary wear. It owns 76 manufacturing plants, operates in 135 countries, and has 20,000 employees worldwide.

Its subsidiary Roca Malaysia & Singapore embarked on a company-wide adoption of an enterprise-grade customer relationship management (CRM) about two years ago, and selected Microsoft Dynamics CRM on the cloud as its primary CRM system.

At the same briefing, Delicado said that prior to having a full-scale CRM system, the business faced many challenges in Malaysia and Singapore.

Amongst these were the inability of sales people to accurately project sales targets; quotations that were inconsistent; and multiple databases that caused the company to suffer from data sprawl, causing difficulties to executives wanting a holistic look at the business.

According to Delicado, Roca Malaysia & Singapore has offices in Johor, Penang, Ipoh, as well as various locations in the East Coast of West Malaysia and in East Malaysia; and of course in Singapore. It has about 60 staff spread out across these locations, and about 1,200 projects to deal with in total.

"As a sanitary ware manufacturer, our business requires us to engage constantly with architects and interior designers on [property development] projects," he said.

"For us to be successful, we needed to organise our information and present consistent quotes to them, on so many projects.

"We used to 'copy and paste' the information on quotes, and different sales teams used to act differently in different places," he lamented, adding that this was a nightmare for his teams, especially when it came to tracking and review.

Delicado said Roca Malaysia & Singapore needed to standardise and 'homogenise' its systems so that its business would be transparent and information could be consolidated centrally. Executives also wanted to make sense of all the data via a single dashboard.

"By implementing Microsoft Dynamics CRM on the cloud, we were able to achieve all this," he claimed.

"Today, I can access data on any project, check what stage it is at, look at the quotation, the model ordered, the bill of quantities, and the closing processes – all through one dashboard on the cloud via either my desktop or iPad.

"There is good visibility of the entire projects [we manage] – most importantly, we are able to measure efficiency and increase our speed of delivery to customers, thereby growing our customer satisfaction and business further.

"Also, with data stored on the cloud, there is security assured. No more emailing confidential documents or transferring data over thumb drives. On the cloud, only the people with the assigned rights can view and change the data, and no one else can manipulate it," he declared.

Delicado said it is vital for the partners implementing such a project to understand the business requirements of the customer.

"We started this project about 18 months ago when our teams met with the software implementation partners in workshops," he said.

"Their task was to understand our business requirements and what our needs are," he said.

On what were some costs gains made by implementing Microsoft Dynamics CRM on the cloud, Delicado said it was hard to quantify such figures, only saying that Roca Malaysia & Singapore today has reduced its lead time.

"It's difficult to measure the opportunity cost as the market for our business is an open one in Malaysia," he said.

"Speed-to-market is more important, and what is important is that business is growing for us. I can say that with Dynamics, the lead time to address problems is lessened by some 80%, but as for economic measure, I can't quantify," he added.

Partners in cloud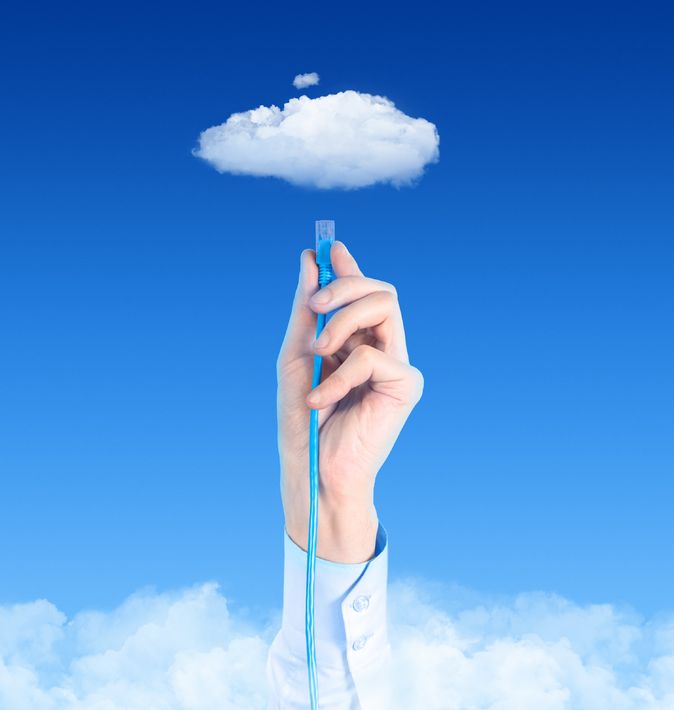 Meanwhile, at its annual Channel Partners Convention, Microsoft Malaysia announced seven new partners as part of the Microsoft Cloud Solution Provider (CSP) programme: Maxis Bhd; Shinjiru Technology Sdn Bhd; SoftwareOne Sdn Bhd; VADS Bhd; Crayon Software Experts Malaysia Sdn Bhd; Ingram Micro Malaysia Sdn Bhd; and Rhipe Malaysia Sdn Bhd.

These CSP partners will be able to directly manage the entire Microsoft Cloud customer lifecycle, utilising dedicated in-product tools to directly provision, manage and support their customer subscriptions, Microsoft Malaysia said in a statement.

"The expanded CSP programme is part of Microsoft's efforts to make the transition to the cloud more seamless for businesses, and allow partners to continue to build and grow profitable cloud services businesses based on Microsoft cloud technology," said its managing director K. Raman.

"The biggest value in CSP is that partners can create their own services and sell them as a single solution, and we hope to enable our partner network to future-proof their technology investments by having access to the latest solution offerings from Microsoft," he added.

Related Stories:

Microsoft has high hopes for cloud-boosted Dynamics ERP solution

KPJ Healthcare streamlines IT ops with Office 365

Malaysian not-for-profits to get a Google leg up

'The cloud is safer than you think'


For more technology news and the latest updates, follow us on Twitter, LinkedIn or Like us on Facebook.
Keyword(s) :
Author Name :