Celcom, edotco create network service excellence firm
By Digital News Asia April 23, 2018
Staff will own, collectively, up to 30 percent of On Site Services
Potential for commercial growth and regional expansion
CELCOM Axiata Bhd and edotco Malaysia Sdn Bhd launched On Site Services Sdn Bhd, a new organisation focused on achieving operational and maintenance service delivery excellence. In a first for the industry, employees of On Site Services will also co-own up to 30 percent and be pioneer stakeholders of the company that was launched on April 20th.
On Site Services will be the largest independent First Line Maintenance (FLM) entity in the country with a group of experts with over 25 years of experience in field and operations, and will be managing over 10,000 network sites throughout Malaysia. Up to 400 Celcom FLM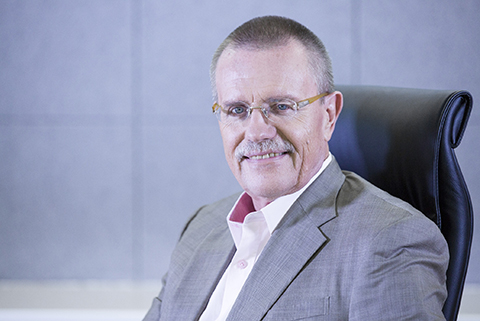 Division employees specialising in Corrective and Preventive Maintenance (for both active and passive elements) as well as Support Activities will form On Site Services.
As an independent entity, On Site Services will also be able to support multiple Mobile Network Operators (MNOs) providing specialised operational and maintenance delivery services at a competitive cost. The company's immediate priority will be to develop a highly skilled and adept workforce that will be able to provide corrective and preventive maintenance services with an enhanced focus on operational excellence, time efficiency and service delivery.
On Site's ability to provide services to all MNOs in the country coupled with its capacity for nationwide reach, opens the potential for commercial growth and regional expansion. Opportunities to provide services to the Axiata Group's footprint of MNOs and tower operations in 10 countries within ASEAN and South Asia will further accelerate growth.
On Site's portfolio of services will expand to include engineering and other forms of support by 2020 and target to provide similar services to MNOs in other parts of the region by 2023.
Michael Kuehner (right, top), chief executive officer of Celcom Axiata welcomes this initiative and will fully support On Site Services to further elevate local talent.
"Celcom's group of FLM experts will be the pioneers of On Site Services, progressing towards paving the network industry's roadmap to achieve excellence and greater heights for operations and maintenance services," he said.
Suresh Sidhu (pic, bottom right), chief executive officer of edotco Group said, "The employees of On Site Services have a unique opportunity to create an industry champion. They will have the opportunity to take ownership of their futures while ensuring the provision of seamless network quality to Malaysians. As a socially responsible company, edotco is proud to be part of an initiative that is in line with the government's national agenda to create entrepreneurial opportunities and spur the creation of highly skilled local talent pools."
For more technology news and latest updates, follow us on Facebook, Twitter or LinkedIn
Keyword(s) :
Author Name :