Asia to lead smart home market by 2030, despite weak take up in SEA
By Digital News Asia January 17, 2017
Growth in Asia will be driven by China and Japan
Highly-connected economies such as Singapore, South Korea and Taiwan will play a key role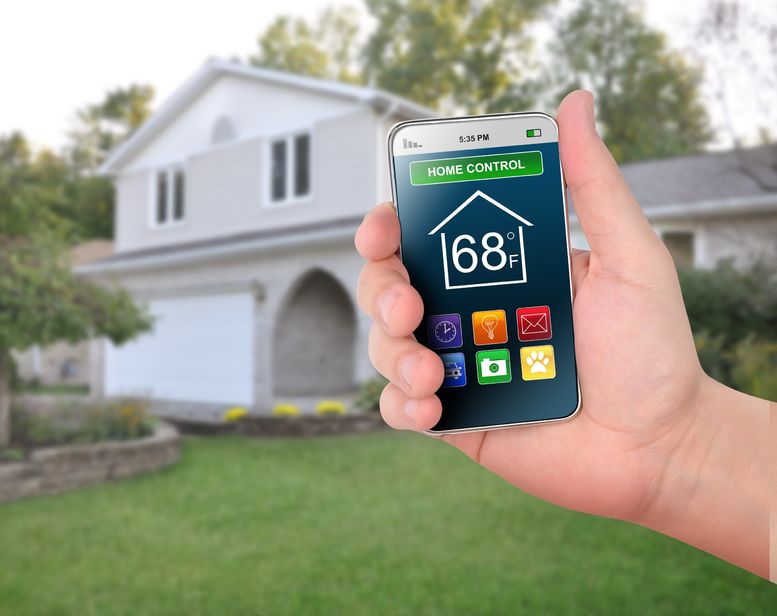 ASIA'S burgeoning smart home market will reach US$116 billion by 2030, accounting for 30% of the global share, according to a report released by global management consulting firm A.T. Kearney.
Titled, The Battle for the Smart Home: Open to All, the report forecasts the global smart home market to grow to US$50 billion by 2020 and surge to over US$400 billion by 2030, from US$15 billion in 2015.
By 2030, Asia's smart home market will also surpass Europe's smart home market by 2027 and North America by 2030. (view pic below)
The report states that growth in Asia will be driven by China and Japan, with highly-connected economies such as Singapore, South Korea and Taiwan also playing a key role. It adds that the Asia's smart home market will initially be led by Japan, but China will takeover the market by 2020.
"The rapid penetration of smart homes in China is being driven by rising household income. Among the 60 countries covered by the Economist Intelligence Unit, China will post the largest increase in the number of households with annual income of more than US$35,000 between 2014 and 2030," says Nikolai Dobberstein, partner and Asia-Pacific head of Communications, Media and Technology at A.T. Kearney and a co-author of the report.
The report says that by 2030, 40 million Chinese households will have exceeded this US$35,000 threshold.
"However, smart home penetration in South East Asia and India is estimated to be low due to the limited percentage of high-income families and the lack of major domestic smart home companies," Dobberstein adds.
"The only exception is Singapore, where we expect smart home penetration to be high."
Over the years, the Singapore government has been promoting its smart nation iniaitive, which is aimed to transform the city-state into a connected nation to improve mobility, health, living and service standards for its residents.
"Meanwhile, South-Korea, Taiwan and Singapore are all expected to have high penetration of smart homes given the large proportion of high-income households and the data connectivity in these economies," adds Dobberstein.
The report states that the idea of the connected, intelligent home is becoming a reality in Asia due to four major shifts that are accelerating market expansion.
Connectedness and Intelligence: The advancements in technology and processing power of smartphones has seen homes become much more connected. The addition of big data and artificial intelligence, which is allowing some applications to anticipate users' needs and act accordingly, is improving usability of smart home application drastically..
Interoperability: There has been marked improvement in the interoperability among products from different manufacturers, making home applications more broadly useful to consumers. Advancement of APIs, industry alliances and efforts to standardize communication of applications are proliferating across the smart home ecosystem to drive progress.
Product availability and cost: Nearly every aspect of home living is already covered by automated products, 80% of which are now commercially available in 'smart' form. Rapid cost reduction trends of key technology components is making smart home applications more affordable leading to a tipping point over the next five years.
New monetizsation models: Smart home applications are opening up to wider networks – i.e. electricity grid, internet, real world service ecosystem, creating new monetisation models for companies throughout the entire ecosystem. For example, smart home applications can generate advertisement revenue from their LCD monitor or connection to services.
Sridhar Narasimhan, partner at A.T. Kearney Singapore, adds: "The smart home market presents significant opportunities for companies across the region. However, to succeed in the sector companies will require a combination of things including balancing a local and global strategy, evolving products quickly to be service-orientated, partnering with the right industry players, and coming up with a standardised way for different products to speak to each other. The first players to successfully launch this last requirement will achieve a decisive advantage". solutions."
Global smart home market to hit US$405 billion
Based on AT Kearney's research, it divided the smart home market into five application categories: Security Management, Energy and Resources Management, Convenience and Comfort, Health and Wellness Management, and Media Entertainment.
It appears that the Health and Wellness Management applications will enjoy the highest growth rate between 2015 and 2030. During the period, Health and Wellness Management applications are expected to grow by 31% a year to US$67.1 billion.
A big part of the growth is driven by the growing trend of integration between homes and hospitals.
"Governments in some advanced countries are focusing more on shifting the point of care from hospitals to patient's homes to reduce costs. Smart home devices will allow remote monitoring and remote consultation, while also enabling more accurate diagnoses and customised healthcare threatment with better data co
The biggest category in the smart home segment will go to Convenience and Comfort applications -- as it is expected to hit US$188.4 billion by 2030, versus US$130.9 billion in 2025 and US$9 billion in 2015.
This is understandable as Convenience and Comfort category covers the majority of the electrical appliances, such as: vacuum cleaners, washing machines, refrigerators, stoves, dishwashers, ovens, and coffeemakers.

Related Stories:

Astralink, PSH in alliance with Pan-African Cumii to deliver connected home solutions in Africa

Singtel launches smart lifestyle solution

Cyberjaya all set to be SEA's first LoRa-powered smart city


For more technology news and the latest updates, follow us on Twitter, LinkedIn or Like us on Facebook.
Keyword(s) :
Author Name :