The 2020 trends shaping the cloud in Southeast Asia
By Digital News Asia January 23, 2020
Significant benefits in cost, performance & resilience around Alibaba Cloud's PolarDB
With AI's rise, businesses will need cloud provider that delivers machine learning offerings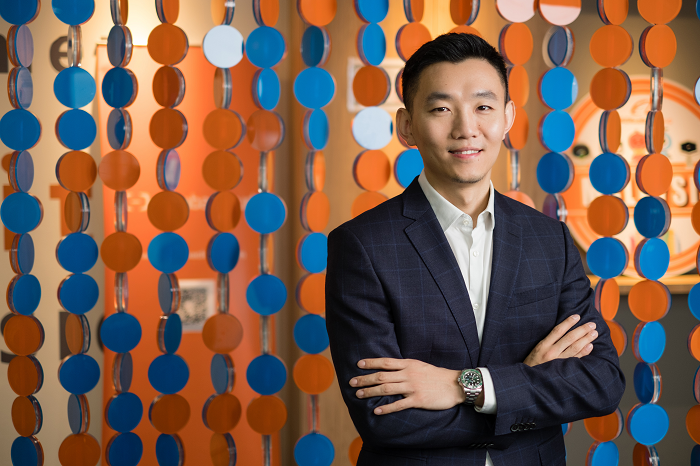 In 2019, Southeast Asia's (SEA) Internet economy hit US$100 billion (RM406.6 billion) for the first time. The region shows no signs of slowing down, with Indonesia and Vietnam recording growth rates in excess of 40% a year.
The cloud will similarly see explosive growth here. According to a report by global business analytics company Adroit Market Research, the cloud computing market revenue in SEA is estimated to reach US$30.32 billion (RM123.3 billion) by 2025, driven by increasing demand for cloud computing among emerging small and midsize businesses (SMEs).
But what exactly will be shaping the cloud in the region in this coming year? Alibaba Cloud gives us a glimpse into the crystal ball.
Trend 1: Cost-efficiency features will be a focus
As the aforementioned Adroit report indicates, the growth of the cloud computing market in SEA will be driven by emerging small and midsized businesses.
"According to our observation, SMEs usually look to cloud products and service with high cost-effectiveness as their IT budget is limited," says Alibaba Cloud Intelligence Malaysia and Thailand general manager Jordy Cao.
As such, organisations may turn to something like Alibaba Cloud's PolarDB. This is a next-generation relational database, offering fully managed cloud-hosting database facilities. The key here is its significant benefits around cost, performance and resilience.
If anything, PolarDB has already proven its mettle during the 24-hour 11.11 Global Shopping Festival, wherein Alibaba Cloud powered US$1billion (RM4.06 billion) of GMV (Gross Merchandise Value) in 68 Seconds. PolarDB dealt with over 87 million requests per second, and supported the analytics that was generated by customer activity in real-time.
Cao says that, when it comes to usability, the requirements for SMEs and large enterprises are the same. "Large enterprises usually ask for products and solutions with higher compatibility and security standards, and also prefer tailor-made solution development and technical support from the Cloud provider. At Alibaba Cloud, we have Technical Account Managers (TAM) to support them when requested."
Trend 2: Artificial intelligence will drive cloud adoption
Business adoption of Artificial Intelligence (AI) in SEA may still be nascent, but it's undoubtedly growing. A 2018 survey by IT market research firm IDC notes that AI adoption rates stand at 14% across the SEA region, compared to just 8% in 2017.
At the same time, a McKinsey Global Institute study on AI found that more than 30% of SEA's biggest companies mentioned terms such as "machine learning" and "AI" in their annual reports, compared to only 6% in 2011.
"AI will not only change the way of business operations, but also change the way we work, which will help us to liberate our creativity and potential. Besides, AI and machine learning will also increase labour productivity, make marketing even wiser, and chatbots smarter," says Cao.
As AI becomes a business repertoire, businesses will need to choose a cloud provider that delivers machine learning offerings. Alibaba Cloud, for instance, has the Machine Learning Platform for AI, which encompasses end-to-end machine learning services. This includes data processing, feature engineering, model training, model prediction and model evaluation.
The goal, ultimately, is to make AI more accessible. The platform provides a visualised web interface allowing users to create experiments by easily dragging and dropping different components to the canvas. That helps organisations experiment and improve efficiency while saving on time and costs.
As the infrastructure of the Machine Learning Platform for AI relies on Alibaba Cloud distributed computing clusters, it can handle a large number of concurrent algorithm computing tasks.
Trend 3: Multi-cloud will be the next big thing
Like the rest of the world, multi-cloud will be a major aspect in SEA.
"Multi-cloud offers a way for customers to choose the best services in various fields and make a combination fit best. By leveraging the global resources multi-cloud provides, companies could expand their business worldwide faster. In data sensitive areas, companies could adopt a cloud provider which has security and compliance accreditations in local markets to reduce the legal risks," Cao notes.
A multi-cloud world will require organisations to consider specific strengths of each provider available in order to optimise their deployment. For those doing business in China or Asia, Alibaba Cloud should be part of the business' cloud mix, as they are the top public cloud service provider in Asia Pacific (APAC).
"Alibaba Cloud is the biggest public cloud service provider in APAC and ranked third globally. Alibaba Cloud operates in 20 regions and across 61 availability zones globally. It is also the first cloud provider to fulfil the additional requirements of Germany's Cloud Computing Compliance Controls Catalog (C5) and has more than 70 security and compliance accreditations worldwide," says Cao.
Trend 4: 5G and IoT will be a driving force
5G deployment in SEA is already beginning. Countries like Malaysia have already started running tests for 5G across several states. Singapore is planning to roll out 5G services by 2020.
Cao says that 5G and IoT will increase cloud adoption and market reception, adding that, with 5G, the demand for cloud services and products will come along. "Through cloud adoption, developers and services providers could set and release their application easy and fast. Companies could also develop new business from these opportunities with security and flexibility," he says.
Already we can see the fruits of marrying IoT with the right cloud platform. Atilze, a Malaysian IoT services and cloud applications provider, has been providing the latest smart agriculture services and solutions to farmers across the country and the region, using Alibaba Cloud platform since 2018.
The new technology and solutions has helped transition traditional modes of farming to precision farming, allowing farmers to monitor and control farming parameters using analytics on the cloud.
The possibilities, it seems, are endless. It's down to how we seize them.
Keyword(s) :
Author Name :